In response to a FOIA request by Taylor Scott Amarel, the Federal Communications Commission has released nearly two year's worth of Chairman Ajit Pai's calendar.
The calendar begins in the Obama administration with Pai's appearance on the Sean Hannity radio show to discuss "Kari's Law" on December 20th, 2015 …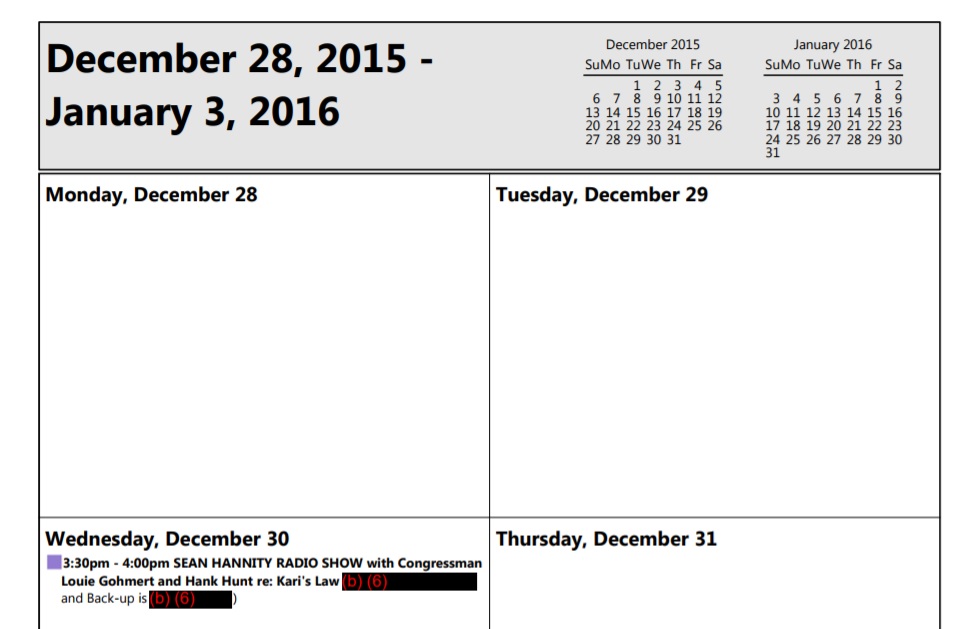 and continues all the way through to the Trump administration, with Pai's interview Tucker Carlson on net neutrality repeal just a little over a month ago.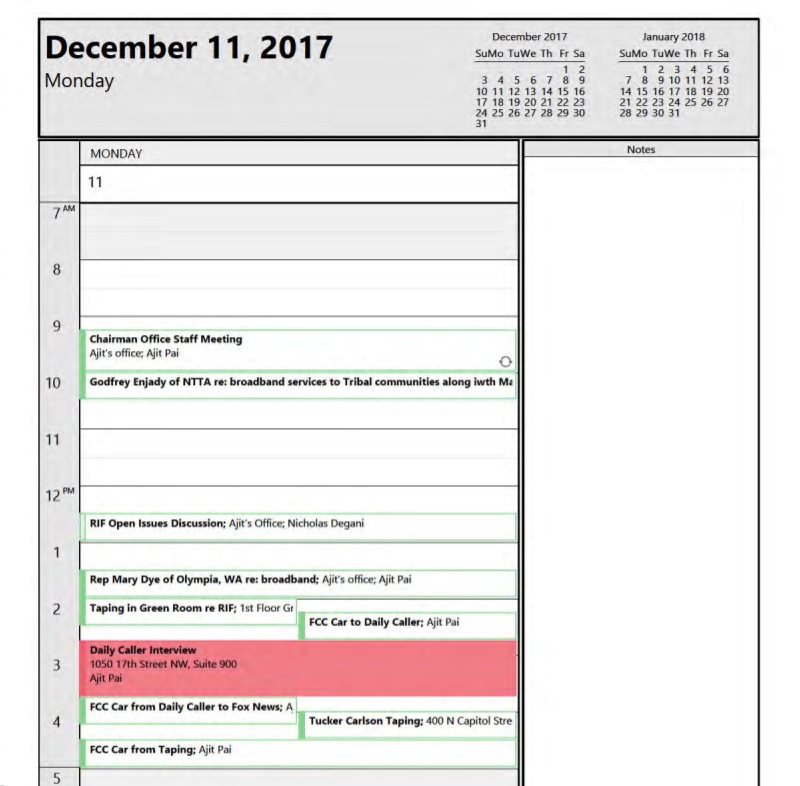 There's a lot going on in-between, which is why we're asking for your help. Read the through the calendar below, and if you find anything interesting, share it over email, Twitter, or Facebook.
The both parts of the calendar is embedded below, or can be downloaded on the request page.
Part 1: December 28th, 2015 to March 20th, 2017
Part 2: March 20th, 2017 to December 11th, 2017
---
Image by M. Wigfield via FCC Flickr