UPDATE: After publication, Negativland's Mark Hosler reached out to clarify and correct certain errors in the piece. We have updated the piece, and published a section of his email below.
Casey Kasem never sued Negativland in any way, shape or form. We were sued for our "U2" single by Island Records and U2's publisher on behalf of the band U2, and we were later sued by our own record label SST Records and its owner and founder Greg Ginn over the initial magazine we had put out about the U2 lawsuit (yes, things got that crazy). Those were the only lawsuits. Kasem did vaguely threaten to take legal action if the by then sued-out-of-existence "U2" record were ever to again see the light of day (that letter is in our FAIR USE book), but it never was more than a threat and nothing came of it. Our concern was not about our livelihood being impacted by either of these lawsuits (as none of us made a living from our work back then), but we were instead fighting like hell for the right of all artists to make art in our modern, corporately dominated era of electronic pop culture, information overload, and tightly controlled intellectual properties. Once we were sued, we pursued every creative avenue we could think of to get our little record back.

After some public statements about our work by Kasem that we considered to be surprisingly hypocritical, we encouraged our fans to write thoughtful and constructive letters to Casey about our record in the hopes of changing his mind. We did not have his phone number to give out. When the FBI revealed to us that Kasem had received threatening phone calls from a fan of ours who had somehow managed to get his actual home number, we were not happy about that because it certainly wasn't going to help our situation with Casey.

In 1995, when the dust over both lawsuits had largely settled, we released a book about the entire saga that included the magazine we had been sued over, the later lawsuit and it's aftermath, and a CD audio collage about audio collage. That book/CD is called FAIR USE: THE STORY OF THE LETTER U AND THE NUMERAL 2, is still in print, and includes all of the correspondence we had with Kasem, interviews he did about our work, and includes a transcription of the FBI phone call that we received. There was also a documentary made about the case called SONIC OUTLAWS.
A deep dive into our archive of Federal Bureau of Investigation files released through FOIA reveal that radio and TV personality Casey Kasem - better known as the voice of Shaggy in Scooby Doo - involved the Bureau in his infamous feud with the band Negativland after he threatened to sue them for releasing a track of recordings of him swearing.
The story starts with Kasem having an off day sometime in the late '70s or early '80s. Raw feed of Kasem cursing on various outtakes - including one notable tangent caused by a dedication to a deceased dog named Snuggles - was recorded by sound engineers, who then shared it with to various radio stations over the years.
Negativland, an experimental band based in California, obtained these recordings and created a parody of U2's song, "I Still Haven't Found What I'm Looking For." The track (featured alongside an acapella version) used heavy sampling of the original U2 track, playing behind Kasem's ranting in an EP released in August 1991.
While Kasem considered the recordings of his rants a "joke" and that he "never asked any [radio] station not to play it," it seemed he had issue with Negativland profiting off it.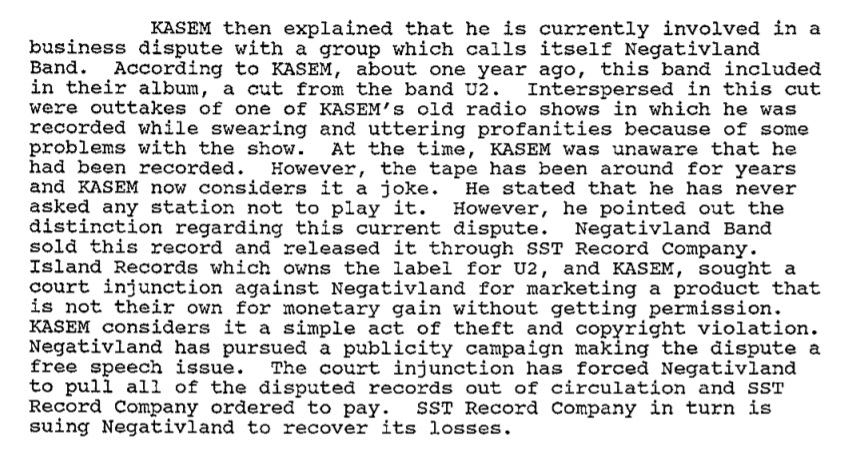 Kasem only actually threatened to sue Negativland, which at that point had already been sued by Island Records and U2's publisher (on behalf of the band U2), as well as their own record label SST Records in response to a magazine that had put out about the lawsuit.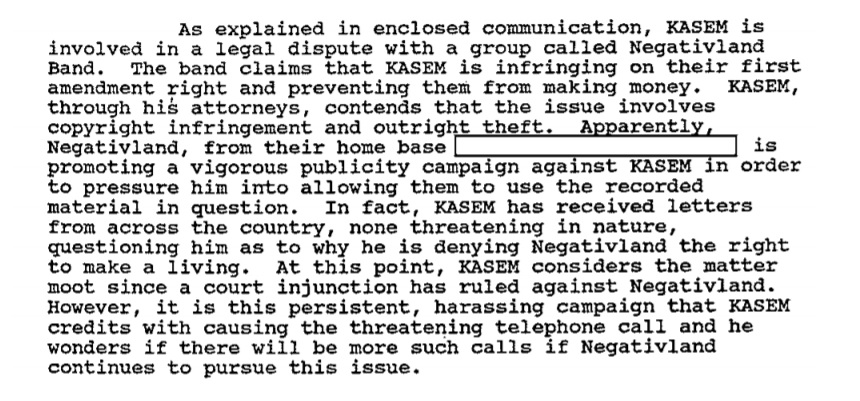 Negativland saw the issue differently, and in response to Kasem's legal threats and public comments, put out a newsletter encouraging their fans to contact Kasem to share their views. According to the file, the newsletter included his home telephone number to call, a charge which the band denies.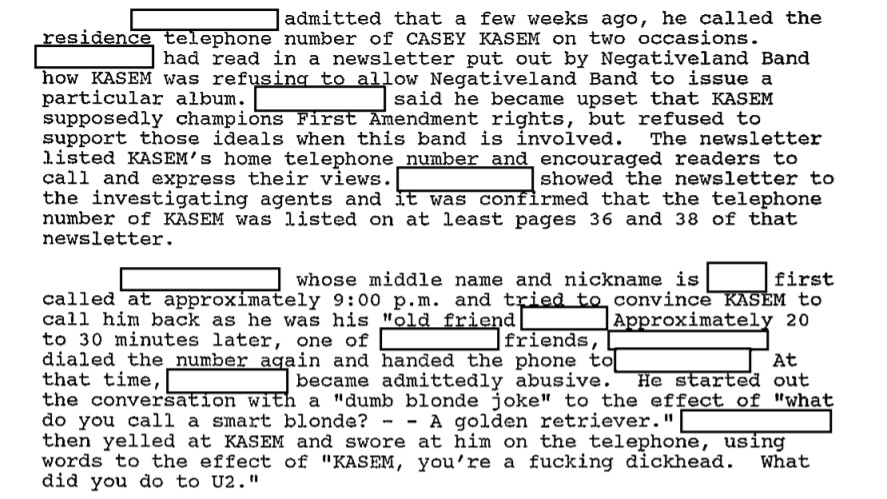 On January 4th, 1993, about a year and a half after Negativland's EP was first released and a "few weeks" after the newsletter was sent, according to an FBI interview, Kasem received a call from an unknown male. According to Kasem's file, the caller made a threat against a female in Kasem's life, although the FBI censored the threat and who it was made against.

Considering the FBI file noted it was call made at "their household," which included the unidentified woman, it was likely Kasem's second wife, Jean.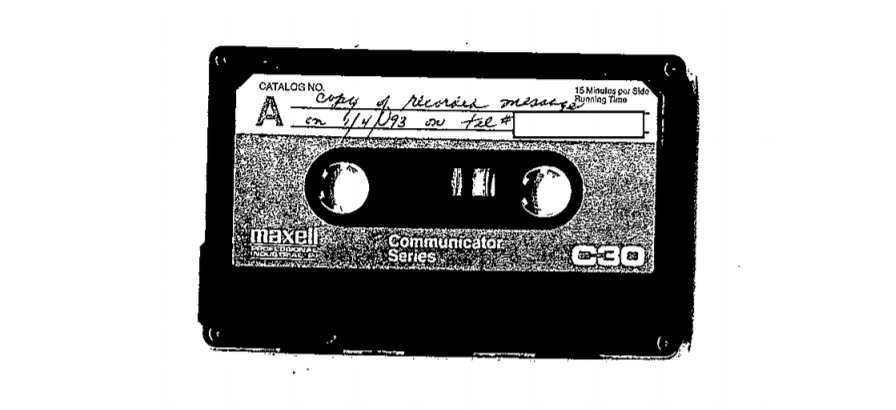 Kasem agreed to let the Bureau monitor his phone calls …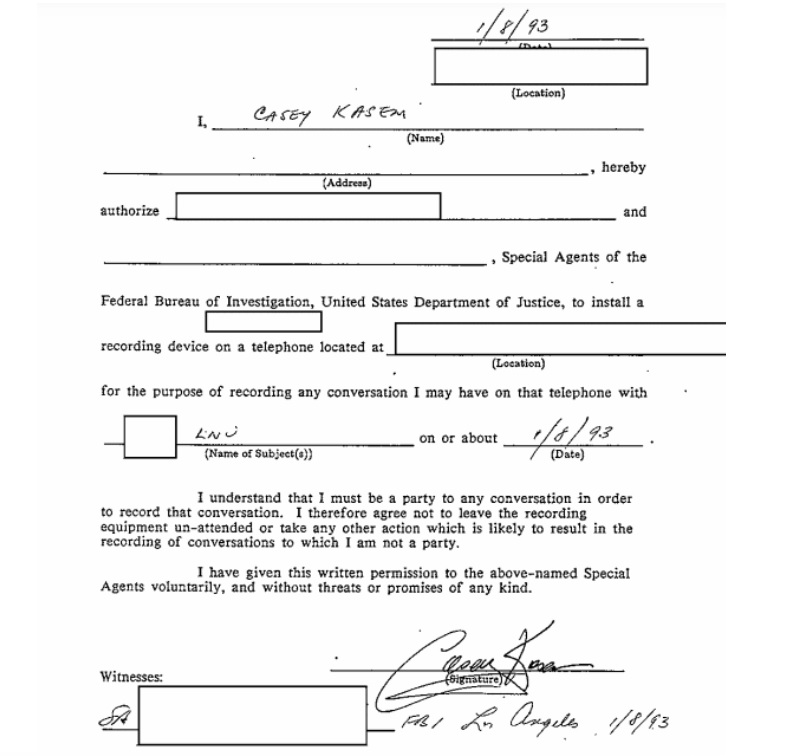 and eventually the FBI tracked down and interviewed the caller. Charges were not filed, as he denied making threats and the recording of the call was accidentally deleted.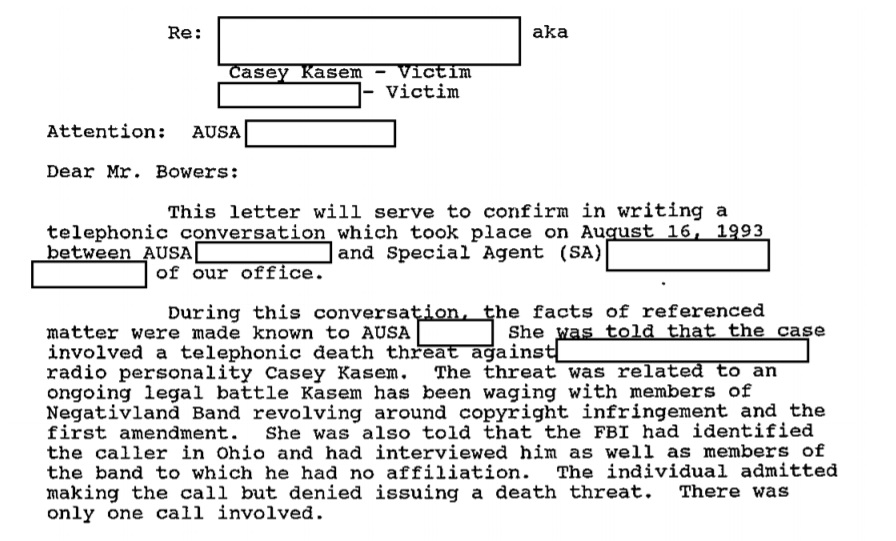 The FBI interviewed the band as part of the incident, which they disavowed as counterproductive.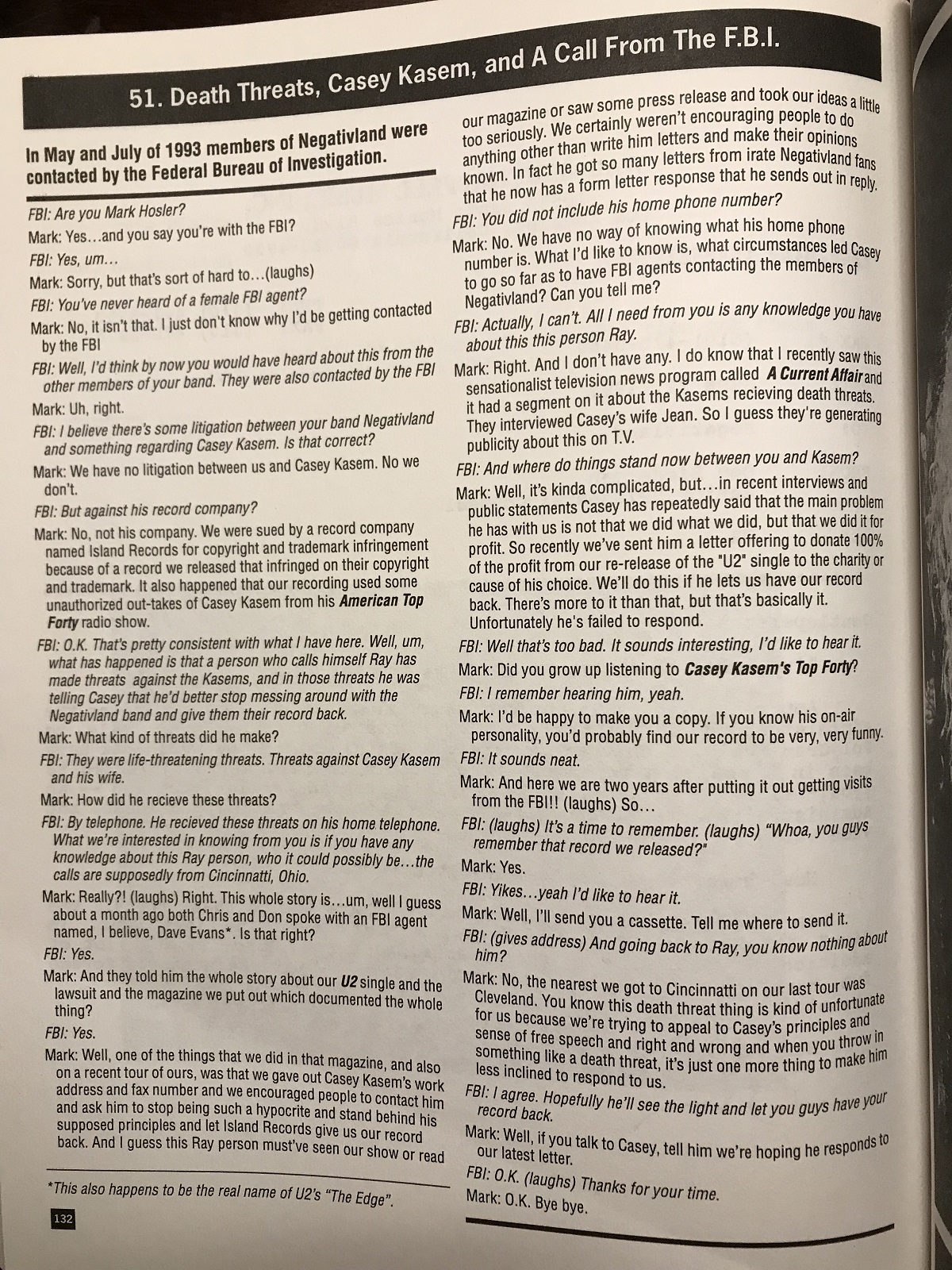 Image via Mark Hosler
A few years later, the band created a book based off the entire ordeal, entitled "Fair Use: The Story of U and the Numeral 2", based off the primary source materials.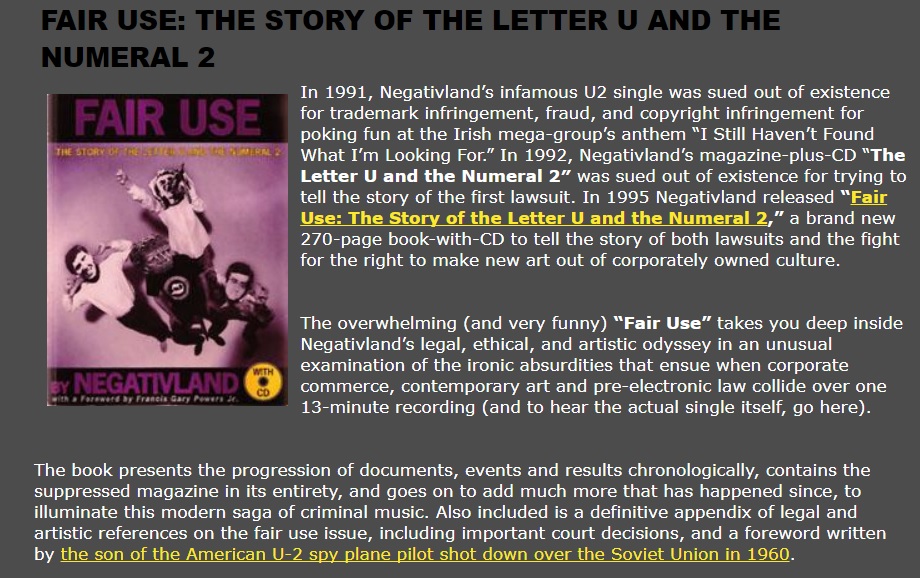 Twenty years later, after Kasem's death in 2014, Negativland paid tribute by releasing the master tracks for the song so others could remix it.
Read Kasem's full file is embedded below, or on the request page.
---
Image by Alan Light via Wikimedia Commons and is licensed under CC BY 2.0