Unsurprisingly, the Central Intelligence Agency's declassified archives show the Agency closely monitored the public statements of Soviet Premier Nikita Khrushchev, grouping them into categories from general "destruction of capitalism" lines …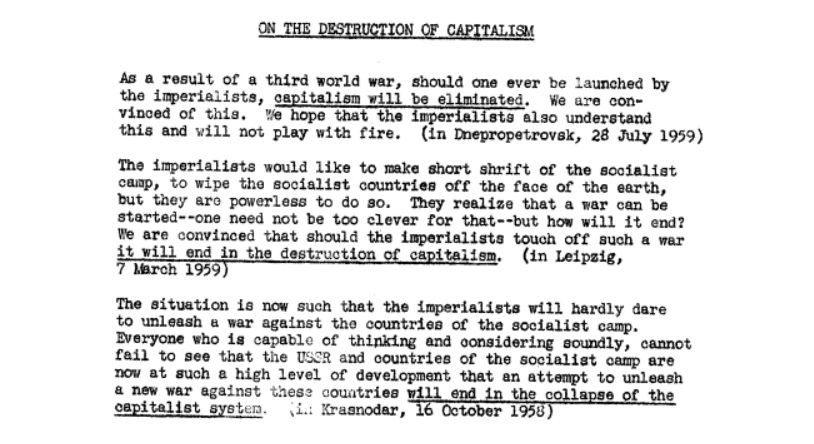 to "atypically harsh statements."

Somewhat more surprisingly, one of those categories was "colorful statements," which covered all the times no one was quite sure what Khrushchev was talking about - including his infamous "whistling shrimp" metaphor.

In the collection embedded below, you can find Khrushchev's thoughts on friendship …

religion …

clickbait …

agriculture and dating …

and most extensively, literary criticism:

The latter is worth a read alone - if you've ever had a friend who keeps trying to get you to read Don DeLillo, you know what Khrushchev's getting at here.

Appropriately enough, we'll let Khrushchev have the last word.

---
Image via Wikimedia Commons