Back when it was still just Women's History Week, the CIA decided to commemorate the occasion with a day-long symposium on "the role of women in intelligence," including a brief history lesson on pivotal female spies.
Among the famous figures featured by the agency are …
Patience Wright, who went by the sweet nickname "The Promethean Modeler" …

Lydia Darragh, who didn't give a dang …

Harriet Tubman, whose Drunk History segment you should really watch if you haven't already …

Claire Phillips, who was like a real-life Rick from Casablanca minus the moping around not doing anything …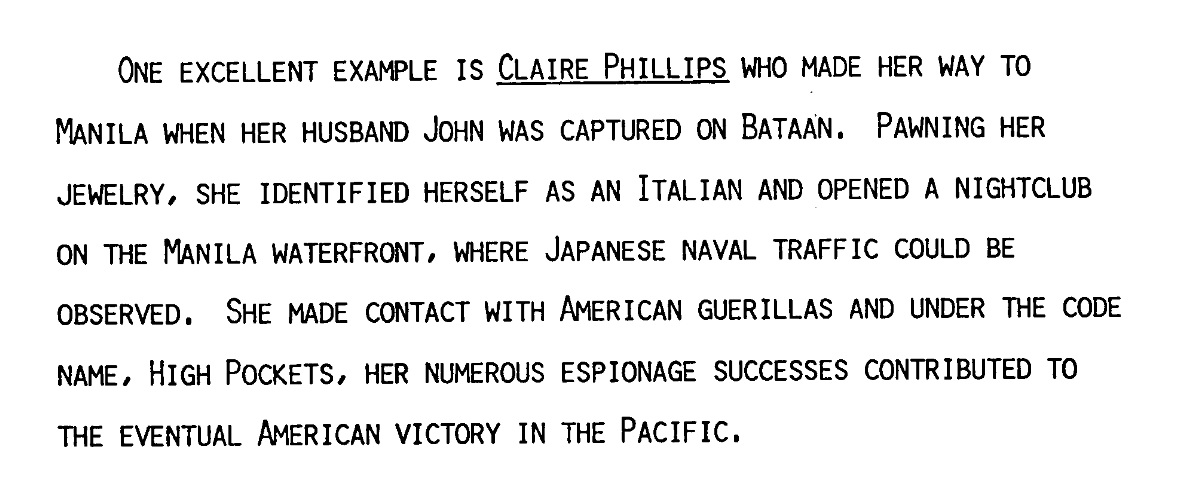 and Virginia Hall, who was the doing the whole "journalists in the resistance" thing before it was cool.

While that's a nice list, and it'd be even nicer to say that it ends there, it doesn't. The CIA, being the CIA, then devote a full page towards praising Rose O'Neal Greenhow, a hero to the Confederacy.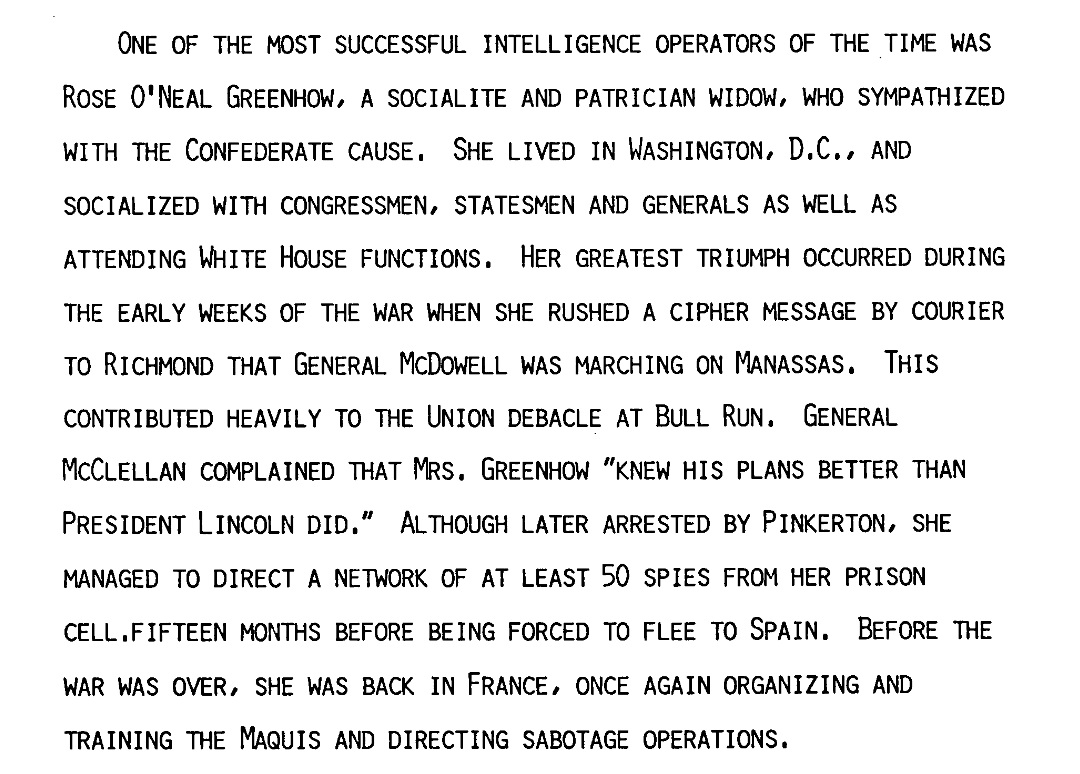 Read the full presentation embedded below.
---
Image via Wikimedia Commons