As Americans were waking up on this day 76 years ago, they were entering a new phase of the United States in the world. After the Japanese attack on Pearl Harbor, the country set out on a trajectory that would bring it to drop an atomic weapon, become the global superpower, and firmly embed itself in the domestic affairs of foreign countries, often through the use of a new organization: the Central Intelligence Agency.

Materials in the CIA's CREST database, which contains declassified materials older than 25 years, date back to this early time, to the days when the CIA was still the Office of Strategic Services and includes multiple reports on the Agency's attempts to evaluate its mission and execution, including an early one, dated January 1949, from soon-to-be Director of Central Intelligence Allen Dulles.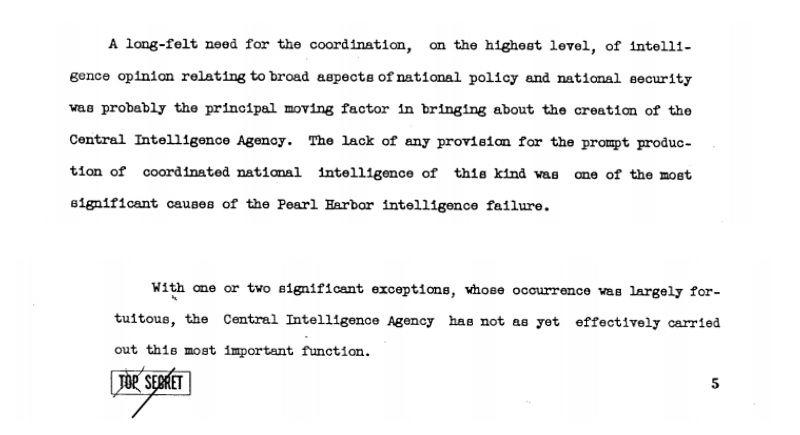 You can read the rest of the file below or browse the rest of CREST and let us know what you find.
---
Image via Wikimedia Commons