When they're not raiding medicinal marijuana dispensaries or trying to ban plants, the DEA are staunch advocates of an individual's right to privacy … just so long as that individual also happens to be a notorious gang leader and head of a international drug ring.
As part of a series of internal bulletins regarding marijuana released to Jason Koebler, the agency produced the following report about a big win for the good guys: the capture of ██████████.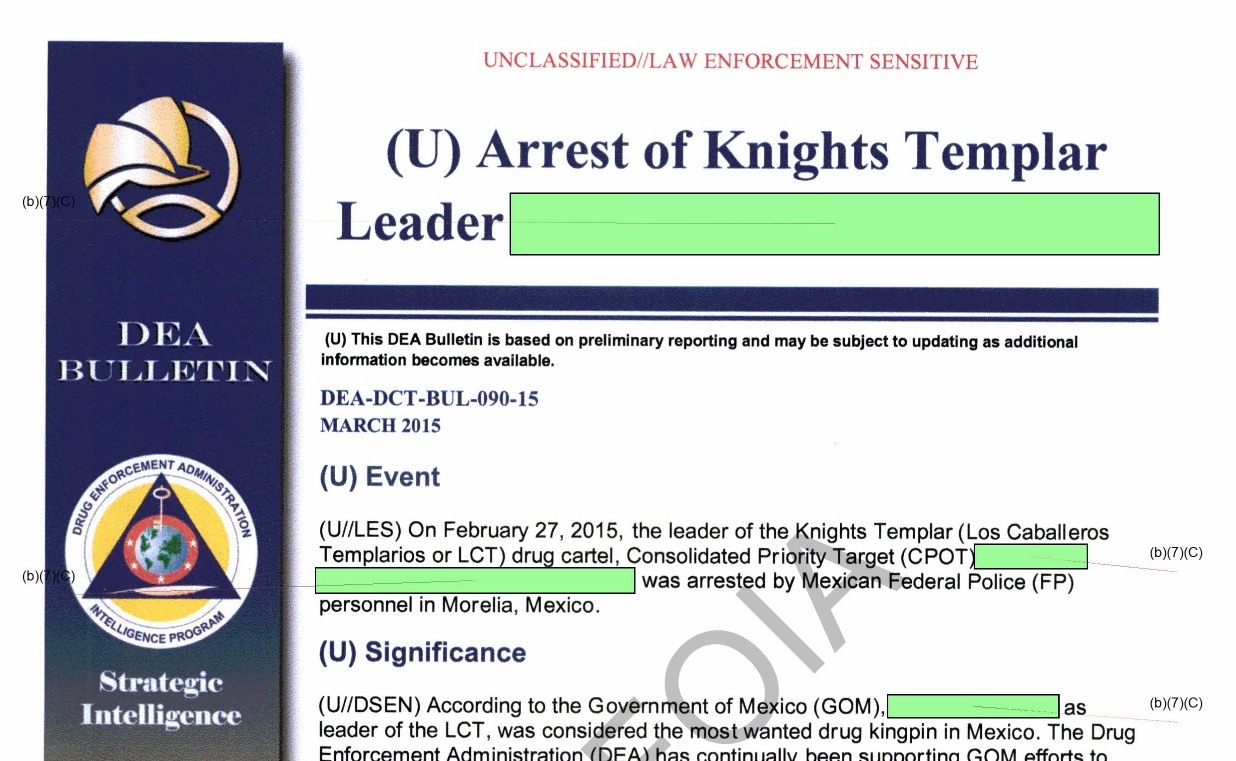 Despite ██████████ being "the most wanted drug kingpin in Mexico," the report redacted his name under b(7)(c), which is the law enforcement equivalent of the privacy exemption.
Now for a lesser non-profit investigatory news outlet that also serves as a platform for filing FOIA requests, this would be the end of the line. But MuckRockers are made of sterner stuff, and our crack team scoured the document for clues that might lead to ██████████'s identity. Five seconds, a copy and paste, and a Google later, and …

Ta-da! #Journalism.
Now, while redacting the name of a charismatic leader of a quasi-religious paramilitary with a penchant for giving interviews to the press and whose capture - which involved chocolate cake - drew international attention might seem at best a fool's errand, and at worst an example of a bureaucratic obsession with denying public access to even public information … well, you just don't understand privacy the way the DEA does.
Read the full report embedded below, or on the request page.
---
Image via TomoWorld YouTube