With debate raging over the Cincinnati Zoo's decision to euthanize an endangered gorilla after a child fell into its enclosure, documents from a similar incident ten years prior raise the same questions about parental responsibility and stringent laws concerning animal safety.
Last year, MuckRock user Greg Kline filed a request with the Minnesota for their records concerning a 2006 incident in which nine-year old girl was bitten after scaling the zoo's Meerkats of the Kalahari exhibit, leading to the destruction of the animals.

The zoo's Vice President for External Relations responded, and, after clarifying that the exhibit remained open after the incident, only closing to make room for a playground, provided the letter the zoo prepared in response, which provided the context for the decision to put the animals down.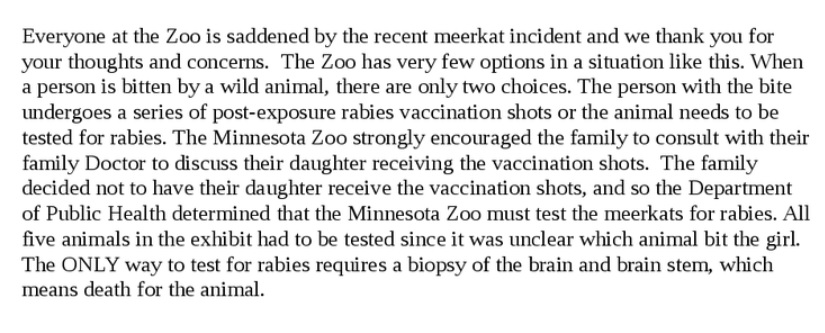 Included in the release was the animals biopsy report …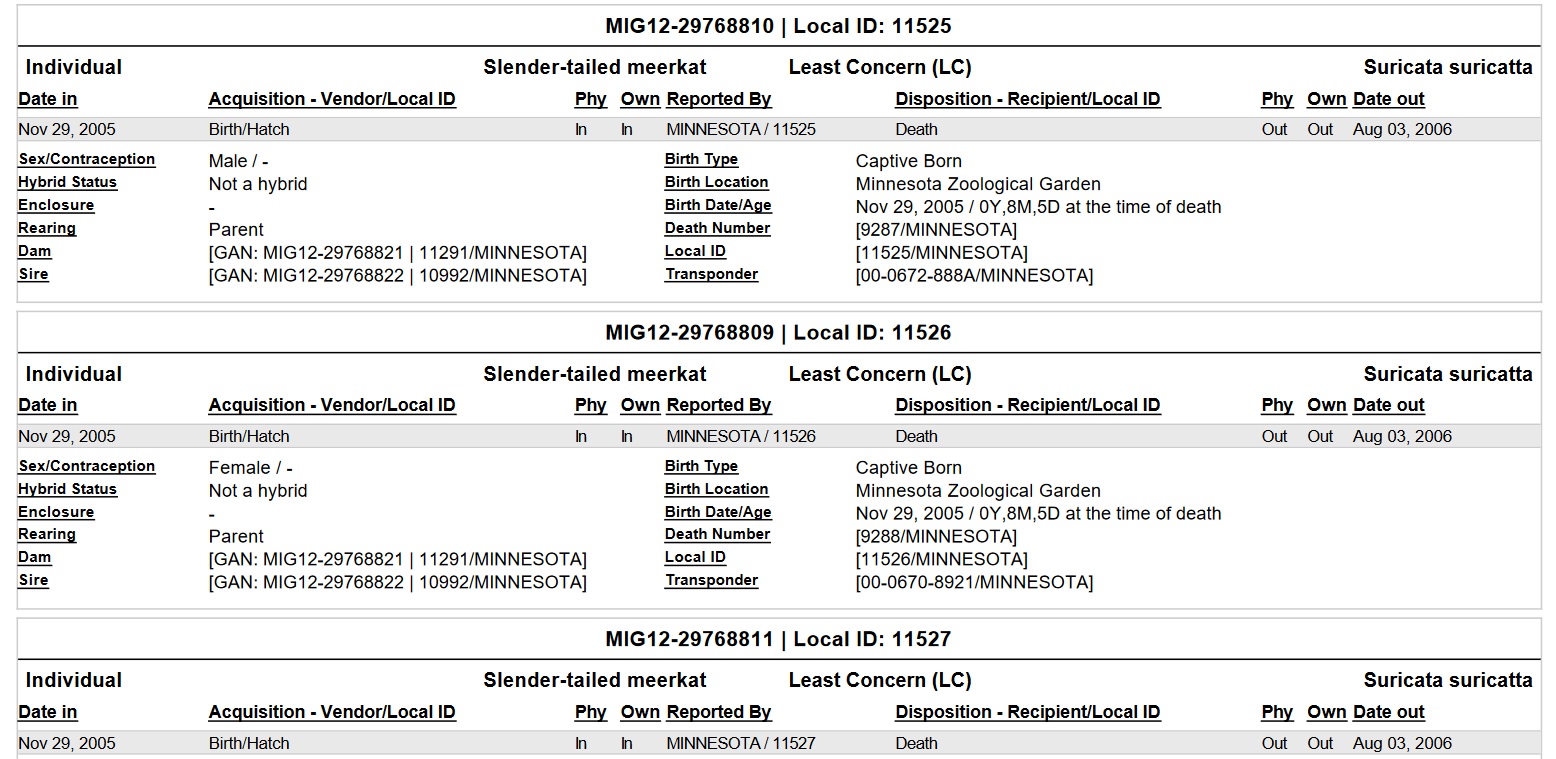 Confirming that none of the animals tested positive for rabies.
Read the full biopsy report embedded below, or on the request page:
---
Image by Charlesjsharp via Wikimedia Commons and is licensed under CC BY-SA 4.0