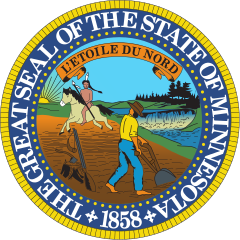 Minnesota, USA
Minnesota Public Records Guide
Minnesota Government Data Practices Act
(MGDPA)
Enacted in 1974
Overview
When enacted into law the Minnesota Government Data Practices Act or MGDPA as it is known in the state, the Legislature's intention was to create a broad public records law that would consider basically all records public except only very specific documents. This led them to create their style of exempting documents through broad records categories. If one examines this list of records categories today, they will see that it is not nearly so broad as they might have hoped. In reality special interests and lawmakers have made quite a few kinds of records exempt including police techniques, records involving financial institutions, collective bargaining agreement records and so on. Certain records of the courts and Legislature are also exempt. On the flip side, personnel records like government employee salary, pensions, job description and other information is available, so Minnesota's exemption list both gives and takes away
Minnesota does have administrative appeals through filing to the Commissioner of Administration. While there are no specific response times agencies are obligated to adhere to, one can file an appeal up to two years after receiving the denial. Fees can be a little confusing in Minnesota, and seem to be changing with agencies charging for search and labor costs more and more. Enforcement for MGDPA is a small fine for the agency and for more serious willful violations of the law, a misdemeanor charge that could result in the employee who handled the request being fired.
The Law
No specific response time
Appeal to the Commissioner of Administration
Some records from Legislature and Judiciary are exempted
No citizenship requirement to request
Supplemental
The Details
Can you submit a request if you're not a resident?
Yes.
To whom does this apply?
Executive?
Yes.
Legislative?
Some documents like communication records are available to be requested but the Legislature is exempt in many cases.
Judicial?
In theory the judicial branch is not exempt, but many of their records are. Domestic abuse records, court service records, and documents of judicial work product are considered exempt as are administrative records such as security, employee, and applicant records.
Who is exempted?
While some records of the judiciary and legislature are exempt, all governmental bodies can be requested.
Is there a designated records custodian?
No.
How long do they have to respond?
Not specifically stipulated. The language within the law states that requests be filled in an "appropriate and prompt manner."
Does the agency have to give you a tracking number or estimated date of completion?
No.
Can they ask why you ask?
No.
What enforcement?
$300 fine can be levied by a court ordering an agency to grant access. It may also be classified as a misdemeanor depending if it was a willful violation or not. If it is filed as a misdemeanor the offending FOIA officer could be suspended without pay, or lose their job.
Fees?
The MGDPA is unclear on many of the facets of FOIA fees. In person inspection carries no charge, and government records that are electronic can be charged for the time spent searching for and duplicating the records electronically, but may not charge for redaction or legal review.
Agencies in Minnesota have begun charging for search time and labor costs on lengthy requests and this practice has been held up on appeal. Paying for FOIA has been a growing issue for records requesters in Minnesota, and looks to be getting worse not better.
An important legal precedent for this was set in Demers v. City of Minneapolis, 468 N.W.2d 71 (Minn. 1991).
Are there fee waivers for media requests or those made in the public interest?
There are no fee waivers of any kind provided for by the MGDPA.
Attorney's fees - Can you win them?
Yes.
Exemptions and Appeals
What exemptions exist?
Rather than list off exemptions like other states, in an effort to make the law broad when the Minnesota Legislature was drafting the bill, categories of records were put together and then records that are not considered public specifically statuted in that record category. For instance, under the section "Personnel Records" the exact records considered public are identified, extending to name, salary range, education, job title, training background, pension information, are all considered public. Collective bargaining records are a different story however, and the position of management is deemed private not public information.
Gun permit data is considered private, records from financial institutions are also deemed private. Records of law enforcement arrest reports are public, as are investigatory records that do not deal with an active investigation or compromise another investigation, or reveal the identity of a protected person. Most prison records are not public, as are accident reports and highway construction projects. Police techniques are considered private.
The list is long and exhaustive and it is highly recommended you take a look here. The last thing to be aware of is that a number of records categories are not dealt with specifically in the act including school and university records, expense reports, and applications.
Do they have to tell you why a portion or pages were redacted or withheld?
Yes.
How much time do you have to appeal?
Two years.
Can you appeal the courts?
Yes.You can also appeal to the Commisioner of Administration.
Resources
Organizations
Minnesota Coalition on Government Information
Attorneys and Law Firms
The following attorneys and law firms have practiced public records law. Names marked with an asterisk have indicated a willingness to offer pro bono services on a case by case basis.
There are currently no experienced public records law attorneys that we know of in Minnesota. Write to us at info@MuckRock.com if you know of any and want to help us out!
Successful appeals
News Stories on Public Records Laws in the State
Blogs and feeds primarily focused on public records in Minnesota
Public Records Guide and Advice
Reporters Committee for the Freedom of the Press Minnesota exemption guide
Newsletters
Big FOIA wins
Have a public records success story? Let us know!
Stats
| | |
| --- | --- |
| Filed | 1795 |
| Completed | 558 |
| Rejected | 92 |
| No Responsive Documents | 458 |
| Awaiting Acknowledgement | 181 |
| Awaiting Response | 76 |
| Requiring Action | 308 |
| Overdue | 20 |
| | |
| --- | --- |
| Appeals awaiting response | 4 |
Allowed Response Time

No limit

Average Response Time

99 days

Success Rate

29.03%

Average Fee

$168.71
6.91% of requests have a fee
Top Localities See All
| Jurisdiction | Requests |
| --- | --- |
| Minneapolis, MN | 366 |
| Hennepin County, MN | 121 |
| Saint Paul, MN | 120 |
| Anoka County, MN | 54 |
| St Paul, MN | 39 |
| Ramsey County, MN | 38 |
| Dakota County, MN | 18 |
| Washington County, MN | 17 |
| Bloomington, MN | 17 |
| Duluth, MN | 15 |