Last July, International Business Times reporter David Sirota filed a FOIA with the State Department for all communications sent by Hillary Clinton referencing the Trans Pacific Partnership.
An initial estimate had the records be ready for release by April 2016 …

Specifically April 30th, if you're a stickler for that kind of thing.

They seemed pretty sure about that date, holding to it as recently as March. But then April came and then April went, and not only did we not have the records, but the overall status of the request was in limbo.
Finally, just last week the State Department got back to us with updates. They had the records - which is great - but they still have to be reviewed - which is less great - which means there's now a revised estimated completion date … of November 31st.

As you are no doubt aware, November 31st isn't an actual day of the year, existing only in sub-par Eminem albums, making this perhaps the most creative thinly-veiled rejection letter we've seen. But even assuming that this is just the State Department's cute way of saying "December," that date also has the more practical frustration of being a full month after the election.
Now, to be fair, the State Department makes it quite clear that estimated completion dates are exactly that - estimates - and subject to change. So before we jump to any conclusions, we should check their methodology for coming up with these dates, which Shawn Musgrave was good enough to file for back in 2013 …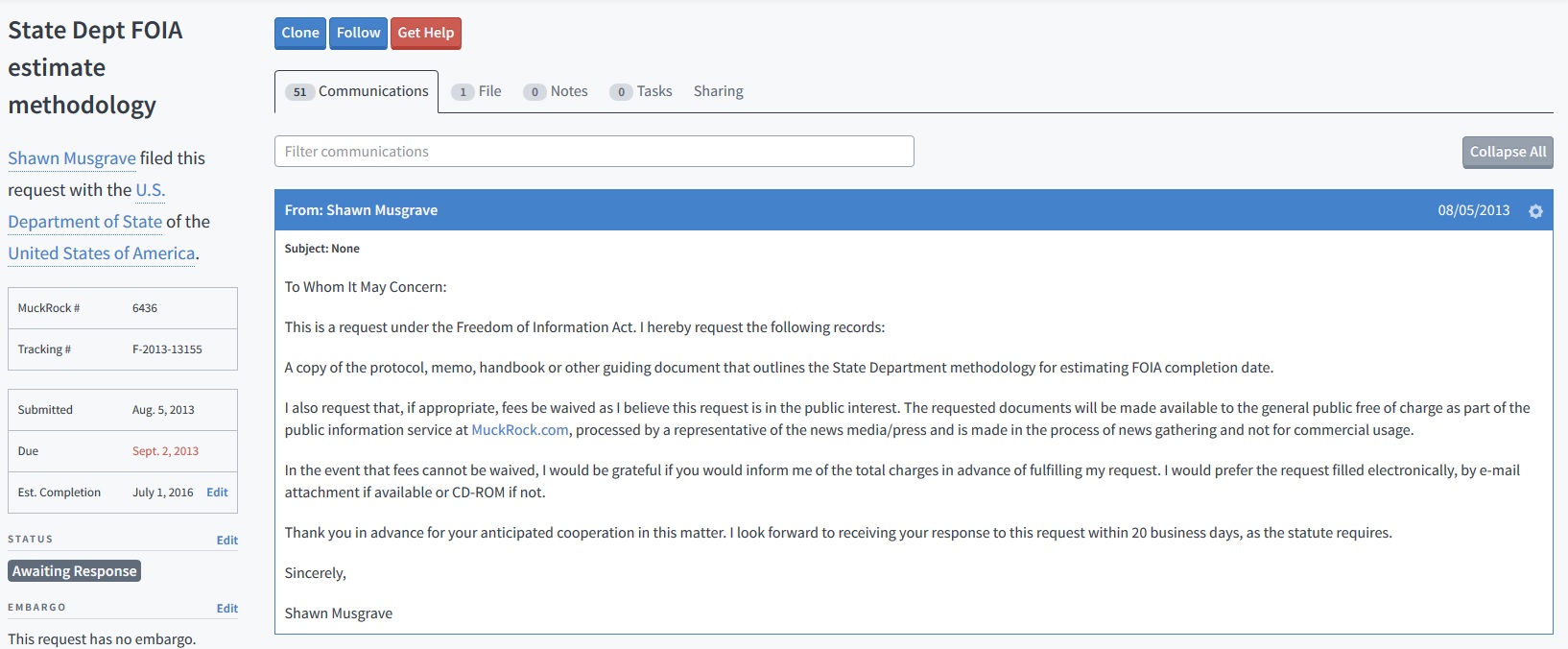 Except that that request is still awaiting response three years later. In fact, that request is currently on its sixth estimated completion date - not counting that time that they broke time and assigned it ∞ /∞ /∞

But hey, the latest estimated completion date is June 2016, so we should hear any day now the reasons why we won't be hearing anything anytime soon.
---
Image via Wikimedia Commons