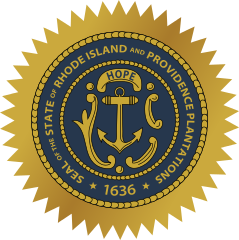 Rhode Island, USA
Rhode Island Public Records Guide
Rhode Island Access to Public Records Act
(APRA)
Enacted in 1979
Overview
APRA is one of the younger public records laws in the nation. It covers all branches of government, with the judiciary only being required to disclose administrative records. Rhode Island citizenship is not required to request information there. There are exact fee requirements for agencies, so they may not charge over fifteen cents a page for copying, or fifteen dollars an hour for search time. Fee waivers can be requested, but a court must decide if it holds merit or not. The Attorney General can be requested to review a public records cas including fee disputes, and if he or she finds the claim to be a genuine violation by the agency, suit can be brought by the AG in Superior Court. Enforcement however, is very weak in Rhode Island. The toughest penalty an agency can face is being forced to waive any fees that were incurred by the request.
There are 25 exemptions and 16 statutory exemptions in Rhode Island. Many will be familiar to you if you file FOIA requests in other states. Some, like the exemption of communications between elected officials and their constituents, are more unique. There is a copious amount of case law here concerning exemptions, particularly in cases centering on people's right to privacy. You have three years in Rhode Island to file an appeal, and you can win attorney's fees if you manage to win your case.
The Law
No citizenship required
Attorney General handles public records complaints and can bring suit in superior court
Highly specific fee rules
Weak on enforcement
Supplemental
Rhode Island Records Retention Schedule
The Details
Can you submit a request if you're not a resident?
Yes.
To whom does this apply?
Executive?
Yes.
Legislative?
Yes.
Judicial?
Yes, but only administrative records.
Is there a designated records custodian?
There is no specific records custodian to help mediate disputes with agencies. However, the state Attorney General has authority to receive written complaints, and if he or she finds the complaint to be justified, he has the power to instigate proceedings in superior court.
How long do they have to respond?
Agencies in Rhode Island have ten days to either deny or complete your request. If they have valid cause, they can extend this to 30 days. If they have not invoked this rule and ten days have passed, it can be considered a denial, legally.
Does the agency have to give you a tracking number or estimated date of completion?
No.
Can they ask why you ask?
No.
What enforcement?
There are no sanctions for noncompliance that an agency can be subject to that will impact them directly. This means no penalties, and no potential loss of jobs. The most one can hope for is that the courts will waive any fees associated with the request, and grant attorney's fees be paid for by the state.
Fees?
The language in the law states that "cost per copied page of written documents provided to the public shall not exceed fifteen cents ($.15) per page for documents copyable on common business or legal size paper. A public body may not charge more than the reasonable actual cost for providing electronic records,"R.I. Gen. Laws § 38-2-4(a). Costs for search time is limited to $15.00 an hour. Agencies are required to give the requester an estimate of costs, and upon request itemized breakdowns of where costs are being incurred.
Are there fee waivers for media requests or those made in the public interest?
Yes, though a court must order fees waived or lowered. The request must be "in the public interest because it is likely to contribute significantly to public understanding of the operations or activities of the government and is not primarily in the commercial interest of the requester." R.I. Gen. Laws. § 38-2-4(e).
Attorney's fees - Can you win them?
Yes, provided you win your case.
Exemptions and Appeals
What exemptions exist?
APRA has 25 exemptions and 16 statutory exemptions. Most of these are specifically worded, and there is a good amount of case law that provides clearer interpretation. Many of these exemptions deal with topics covered by many other state sunshine laws. Privacy concerns, the protection of law enforcement techniques and investigations, trade secrets, preliminary work product or negotiation records, personal financial records, and school test results are all covered. One of the more unique exemptions is that all communications between elected officials in Rhode Island and their constituents are exempt from disclosure.
In Providence Journal Co. v. Kane, 577 A.2d 661 (R.I. 1990) the Rhode Island Supreme Court held that all personnel records of a given, identifiable employee were exempt. In doing so they would not consider using a balancing test. Providence Journal Co. v. Convention Center Authority, 774 A.2d 40 (R.I. 2001) further distanced the Rhode Island courts from using a balancing test in public records disputes, by finding that a balancing test constitutes reversible error. In Robinson v. Malinoff, 770 A.2d 873 (2001) the Supreme Court held that APRA was clear about the mandate "to protect records concerning a particular individual, and in particular, when the disclosure would constitute an unwarranted invasion of that person's privacy." Bernard v. Vose, 730 A.2d 30 (R.I. 1999) had also found that an individual's records being held by a public body are exempt from disclosure because they represent an unwarranted invasion of privacy. In regards to public employees, the law states that the following records categories are public: "the name, gross salary, salary range, total cost of paid fringe benefits, gross amount received in overtime and other remuneration in addition to salary, job title, job description, dates of employment and positions held with the state or municipality, work location, business telephone number, the city or town of residence, and date of termination shall be public." R.I. Gen. Laws § 38-2-2(4)(i) (A)(I) (1999).
A more complete breakdown of these exemptions can be found in the resource section.
Do they have to tell you why a portion or pages were redacted or withheld?
Yes.
How much time do you have to appeal?
In APRA itself there is no specific provision for this. State law holds that a person has a three year statute of limitation in order to bring suit against the state.
Can you appeal the courts?
Yes. It is recommended to file with the Attorney General first however.
Resources
Organizations
New England First Amendment Coalition Access/RI
Attorneys and Law Firms
The following attorneys and law firms have practiced public records law. Names marked with an asterisk have indicated a willingness to offer pro bono services on a case by case basis.
Successful appeals
News Stories on Public Records Laws in the State
Blogs and feeds primarily focused on public records in Rhode Island
Public Records Guide and Advice
Newsletters
Big FOIA wins
Have a public records success story? Let us know!
Stats
| | |
| --- | --- |
| Filed | 943 |
| Completed | 553 |
| Rejected | 19 |
| No Responsive Documents | 170 |
| Awaiting Acknowledgement | 26 |
| Awaiting Response | 9 |
| Requiring Action | 46 |
| Overdue | 34 |
| | |
| --- | --- |
| Appeal awaiting response | 1 |
Allowed Response Time

10 days

Average Response Time

25 days

Success Rate

58.75%

Average Fee

$905.49
9.44% of requests have a fee
Top Localities See All
| Jurisdiction | Requests |
| --- | --- |
| Providence, RI | 83 |
| Portsmouth, RI | 30 |
| Central Falls, RI | 24 |
| Cranston, RI | 24 |
| Pawtucket, RI | 22 |
| Warwick, RI | 19 |
| East Providence, RI | 19 |
| Lincoln, RI | 16 |
| Woonsocket, RI | 15 |
| Coventry, RI | 14 |