Formerly TOP SECRET records in Central Intelligence Agency's archives, only declassified in 2013, outline the Office of Strategic Services plan to wage psychological warfare against Nazi Germany ahead of the D-Day invasion.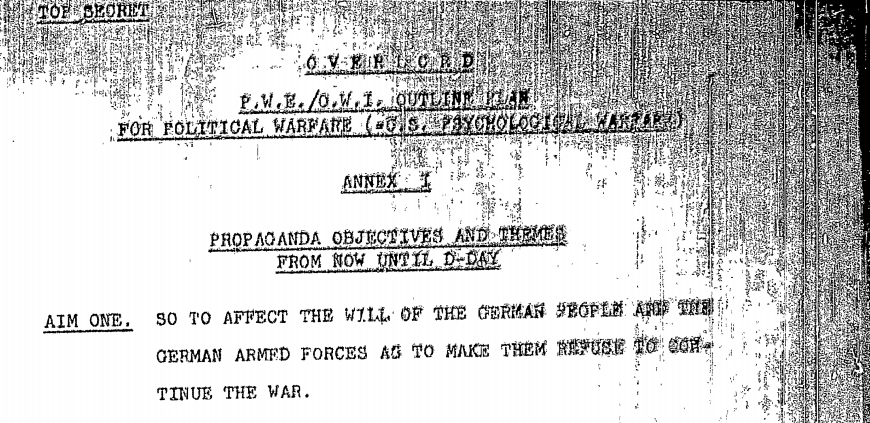 Though largely concerned with propaganda efforts, the plan locates those within the larger framework of "Political Warfare" …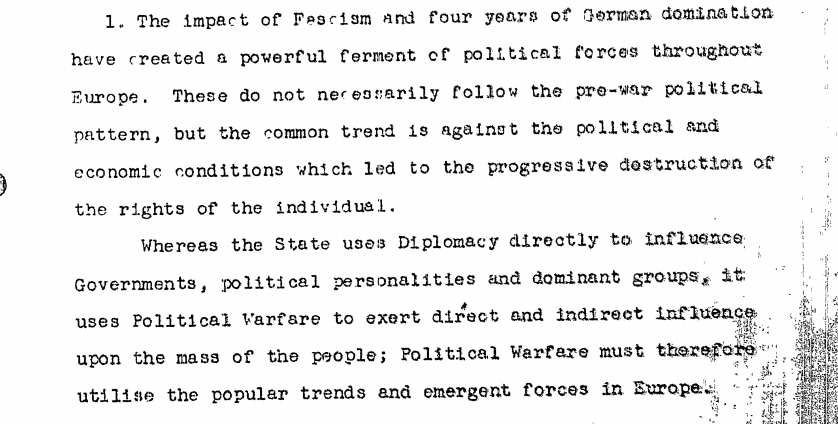 with the ultimate long-term goal of not just sapping German morale and emboldening resistance movements …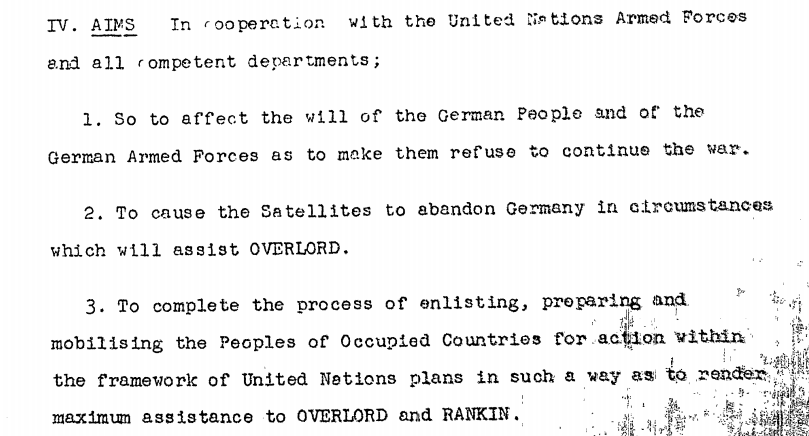 but of creating "maximum goodwill towards" the U.S. and its allies.

In addition to activities leading up to the invasion, there were also plans for a propaganda campaign on the day itself …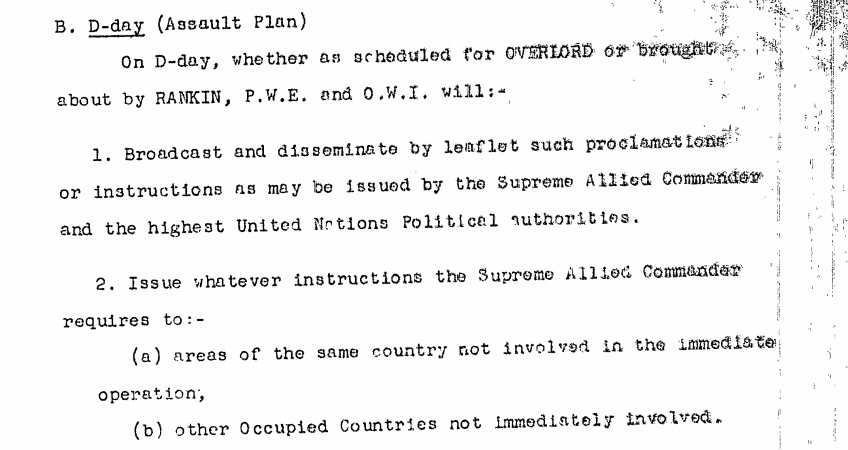 which included coordinated strikes and sabotage in areas under German occupation …

which the plan covered in a series of region-specific annexes.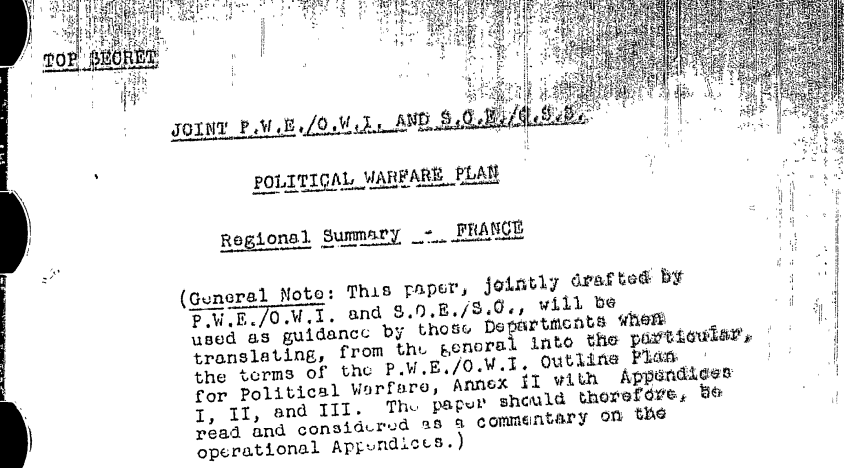 These documents appear to be part of a larger declassification of D-Day and OSS-related material in 2013, including photos of the Normandy landing we wrote about last year.
Read the plans embedded below.
---
Image via Wikimedia Commons