From 1967 to 1970, Black Panther Party founding member and Deputy Minister of Information Elbert Howard went on an international tour to mingle with foreign revolutionary movements, promote the BPP's agenda, and raise money for the party. Documents released through Parker Higgins FOIA the Dead project following Howard's death last June show that throughout all his travels - from Japan to Sweden to Algeria - the Federal Bureau of Investigation was tracking him and his activities.

In the fall of 1969, with the BPP's principal founders Huey Newton and Bobby Seale in prison, Howard applied for a passport and visa to visit Japan at the invitation of the Japanese Communist League. The FBI knew of his plans before he ever stepped foot on an airplane, and tracked his efforts to obtain the necessary documents for travel: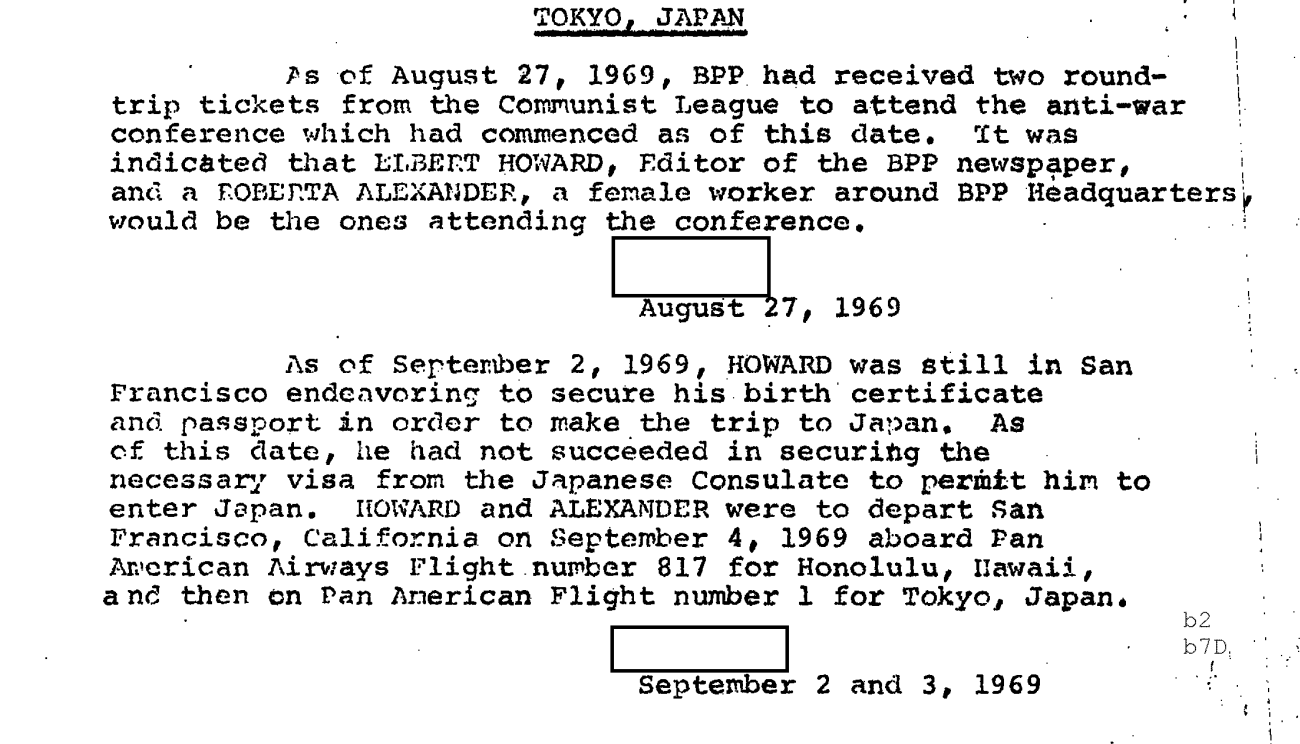 They also took note of personal information he supplied while applying for his passport, including his home address and his wife's address:

Howard flew to Japan on September 5th, 1969, along with fellow BPP member Roberta Alexander, where the two of them attended various anti-war conferences and events, in addition to general gatherings of groups and movements associated with the global "New Left," as the FBI documents refer to them.
While Howard was there, the FBI took note of his hotel phone number in Tokyo, and appeared to be intercepting his communications with the BPP back in the states:

Of course, the Bureau also kept tabs on his speeches and activities through articles in the Japanese press, many of which referred to Howard by his BPP alias "Big Man":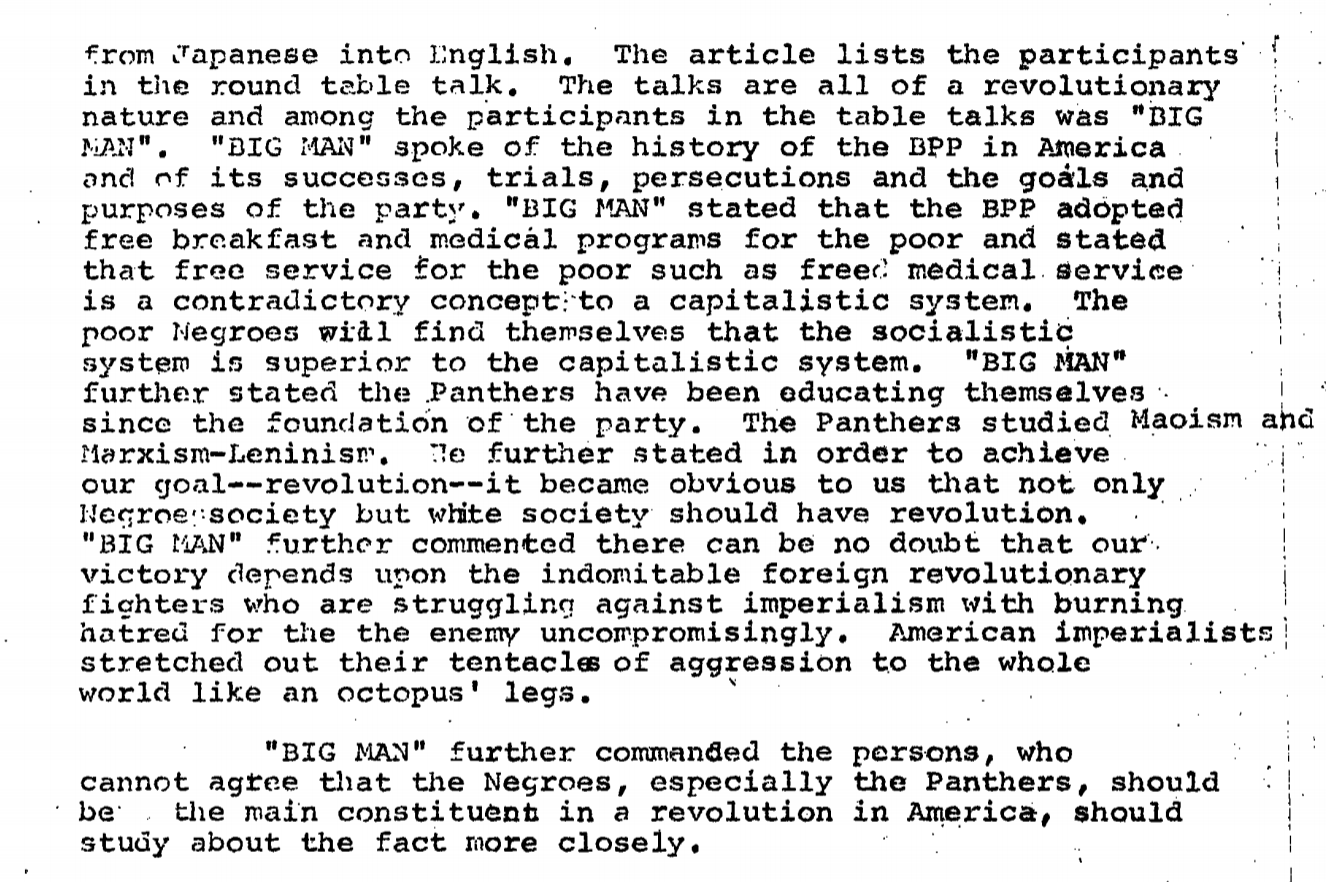 The FBI gave instructions to their San Francisco Field Office, where Howard would be returning from his travels, to "develop detailed information concerning this travel abroad and that results be furnished to Bureau."

Howard also traveled to Scandinavia in October 1969, where the FBI maintained its surveillance of his activities. One report related that he held a press conference in Sweden "during which he accused the leadership and the courts of the U.S. of being fascist," a claim the Bureau took note of whenever he mentioned it in Japan as well:

No files regarding Howard's activities before or after his international travel were included in this release.

One of the files regarding Howard's travels is embedded below, and the rest can be read on the request page.
Image by Eric Koch via Wikimedia Commons