When we last wrote about the Federal Bureau of Investigation file for former head of the American Civil Liberties Union Roger Baldwin, we looked at one of many instances in which Baldwin butted up against Director J. Edgar Hoover on the issue of balancing liberty and security. An earlier section of the file, however, reveals their relationship was relatively tame compared to that of Hoover's predecessor, who once urged radio stations not to let the "ultra-radicals" at the ACLU broadcast the "rotten propaganda" that they weren't on the Soviet payroll.
It all started in late 1923, when Baldwin decided to "go after that son of a b----." That 'son of a b----' was none of ther than Bureau of Investigation Director William Burns, who had given a speech on the radio calling Baldwin a paid agent of Moscow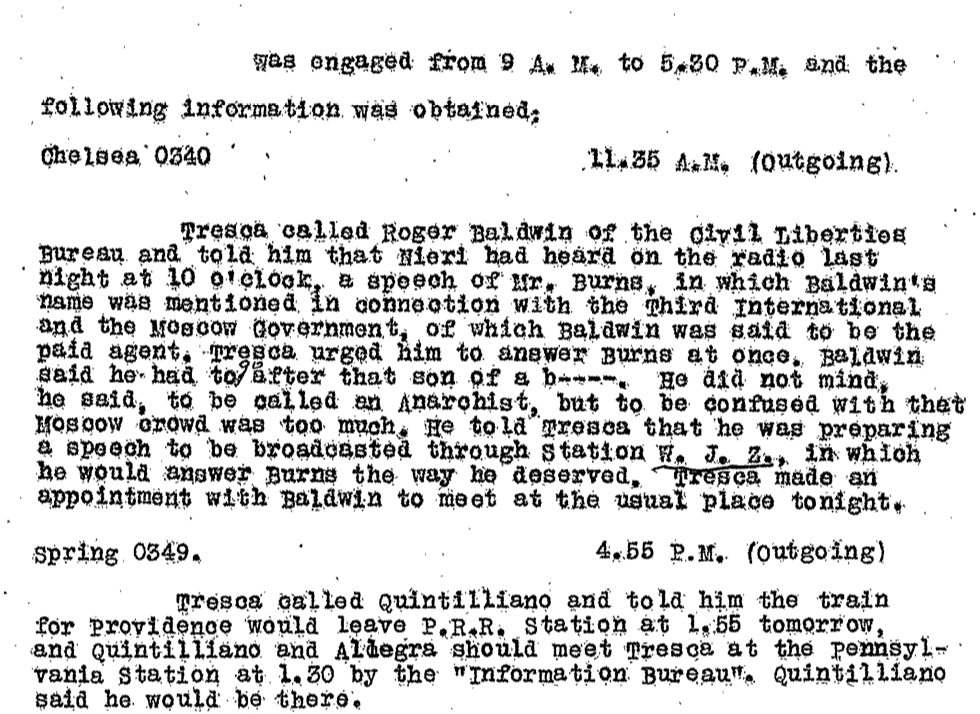 Baldwin in turn booked some airtime to defend himself and the organization. When Burns was informed of this via what appears to be intercepted communications, he put out an order to the New York Field Office to stop Baldwin from broadcasting his "rotten propaganda."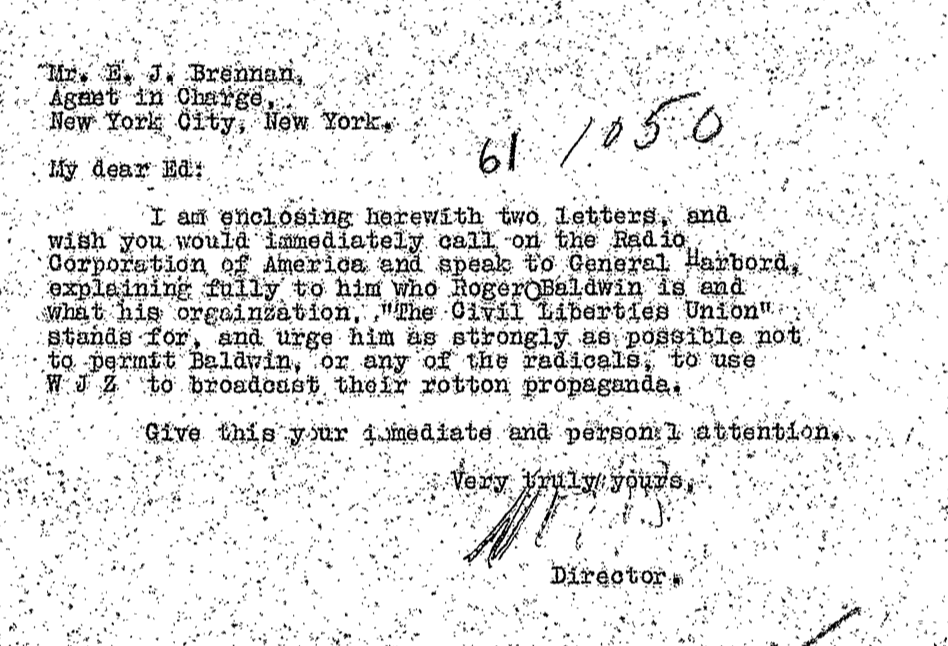 Although the Bureau knew which station Baldwin was planning to broadcast from - WJZ in New York - this was before the internet, so where exactly that was was another matter entirely. Fortunately for Burns, he had a direct line to the Department of Commerce.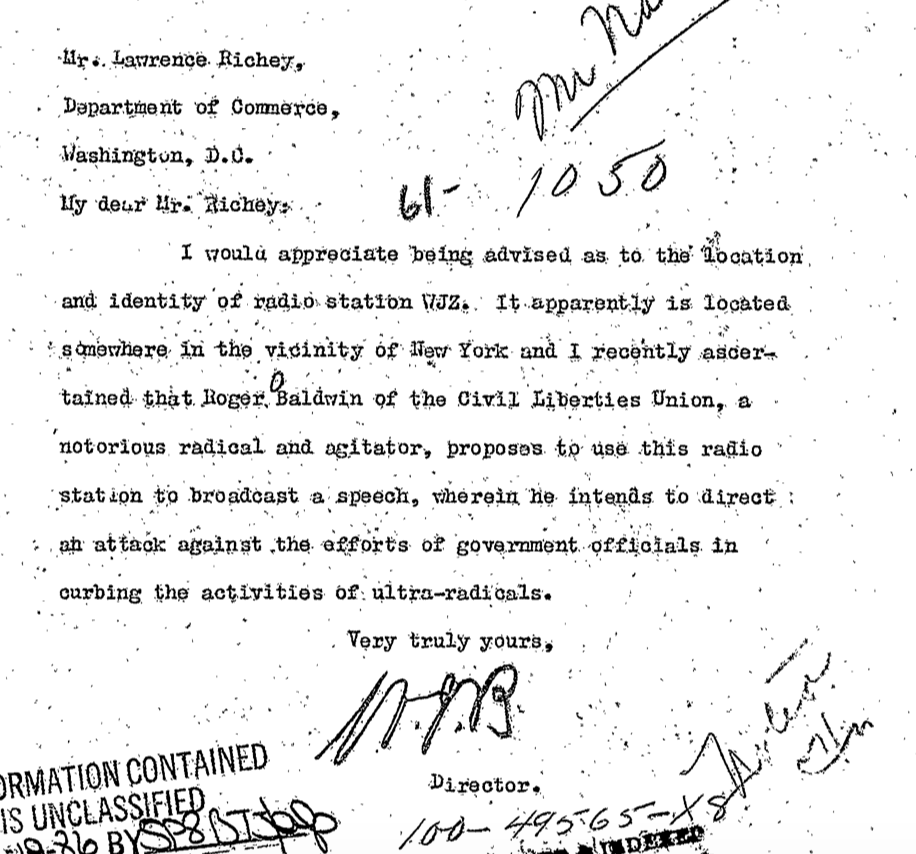 Through Commerce, Burns was able to get the contact for General James Harbord, president of the Radio Corporation of America. Agents spoke to Harbord, who agreed to do whatever was in his power to prevent Baldwin or any one else from the ACLU from being given a national platform …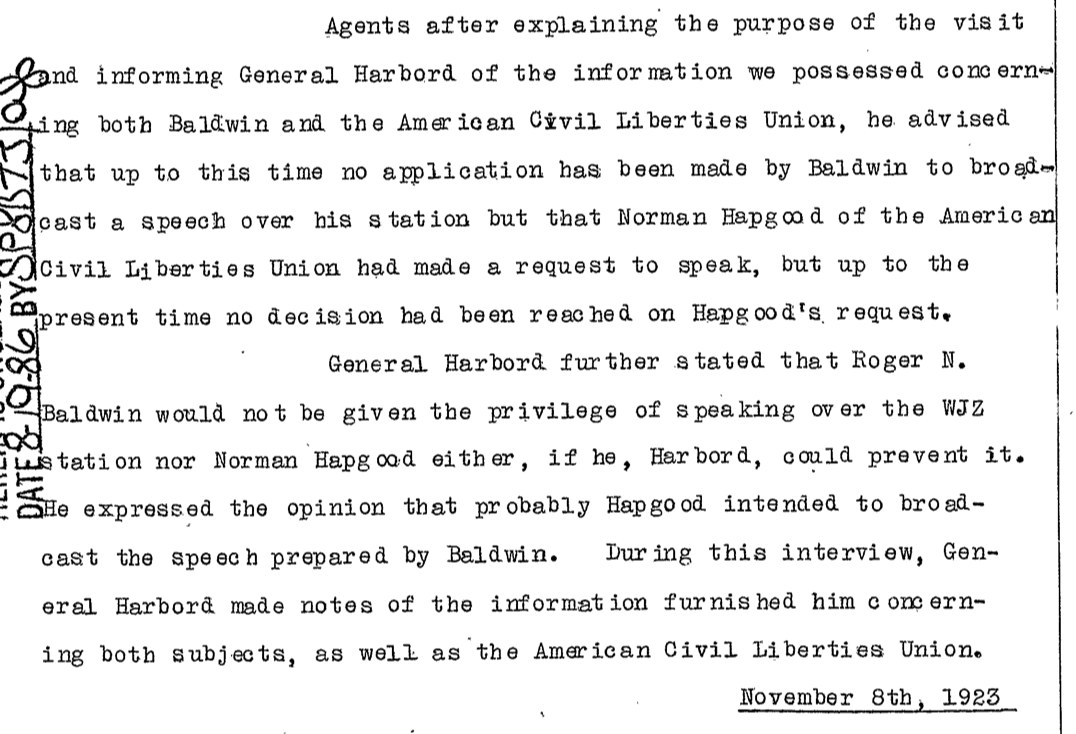 And that the Board of Directors agreed - radio was no place for those with "extreme radical tendencies."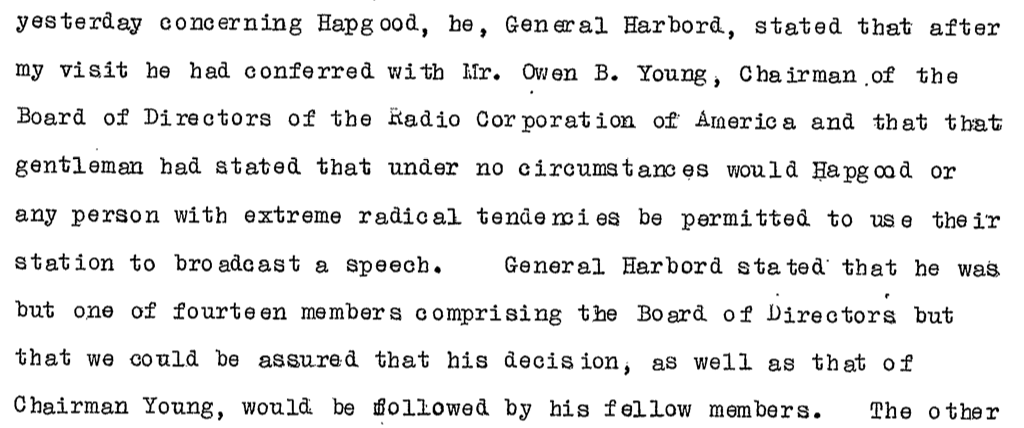 Harbord went further, saying that his organization was opposed to anyone beyond the two major political parties being given an opportunity to broadcast their views, and agreed to notify the Bureau of any correspondence he received from the ACLU or any similar organization.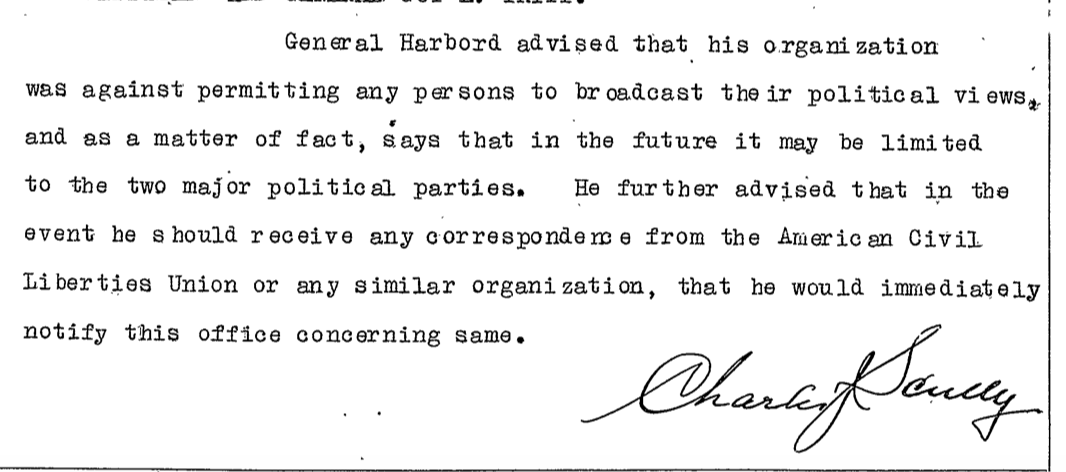 Considering that this is what he was being measured up against, Baldwin could perhaps be forgiven for believing that Hoover would be a "modering force" upon the Bureau.
Read the relevant file below, and the rest on the request page.
---
Image via Flickr