A heavily-redacted portion of Ayn Rand's Federal Bureau of Investigation file documents an investigation into a mysterious screenplay sent to the writer.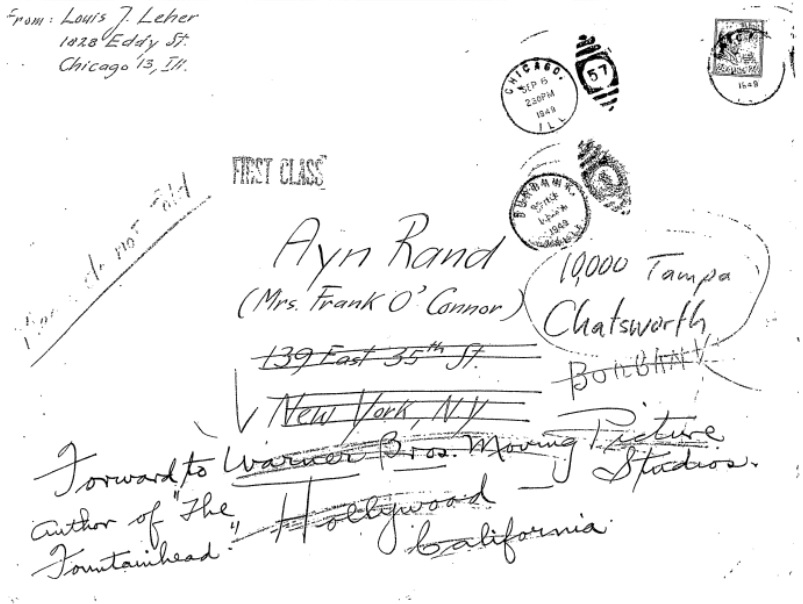 The would-be filmmaker was named Louis J. Leher. He was a fan of the film adaptation of Rand's book, The Fountainhead, and in particular its theme of the "mass versus the superior individual." He had a similar story - his life story, in fact - and he was hoping Rand could use her Hollywood connections to help get it made.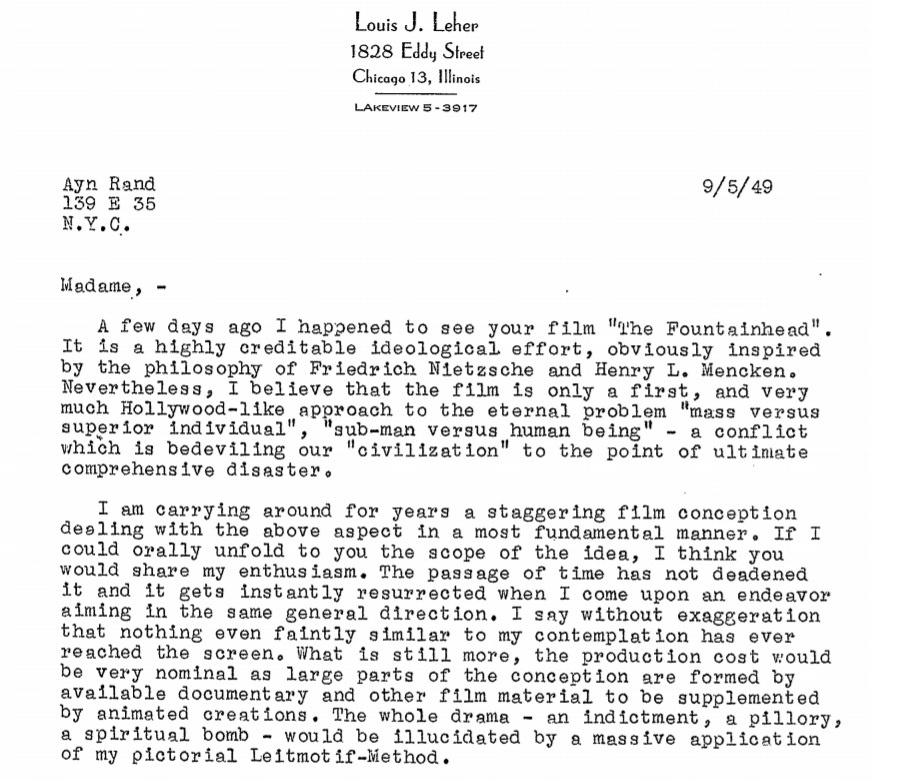 Rand instead called the FBI. Rand, no stranger to the Bureau, forwarded the contents of Leher's letter to the Bureau's Los Angeles field office. Though interestingly enough, it appears she waited nearly a year to do so.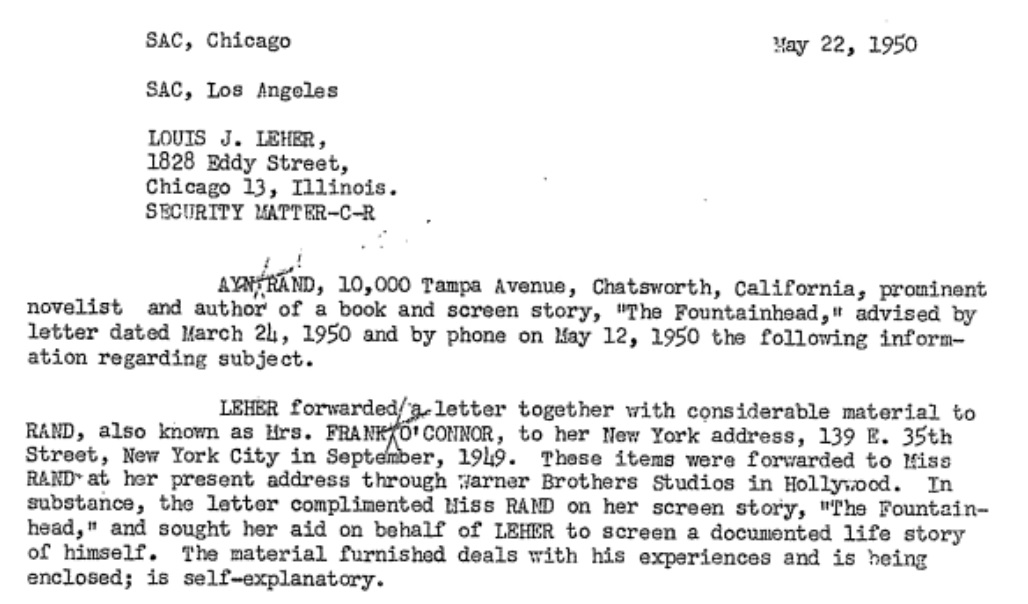 Leher was part of an active investigation involving suspected communist ties, though it's unclear what was in his screenplay that so alarmed Rand and interested the Bureau. Ironically, the FBI memo calls the material "self-explanatory," and then redacted the following paragraph entirely.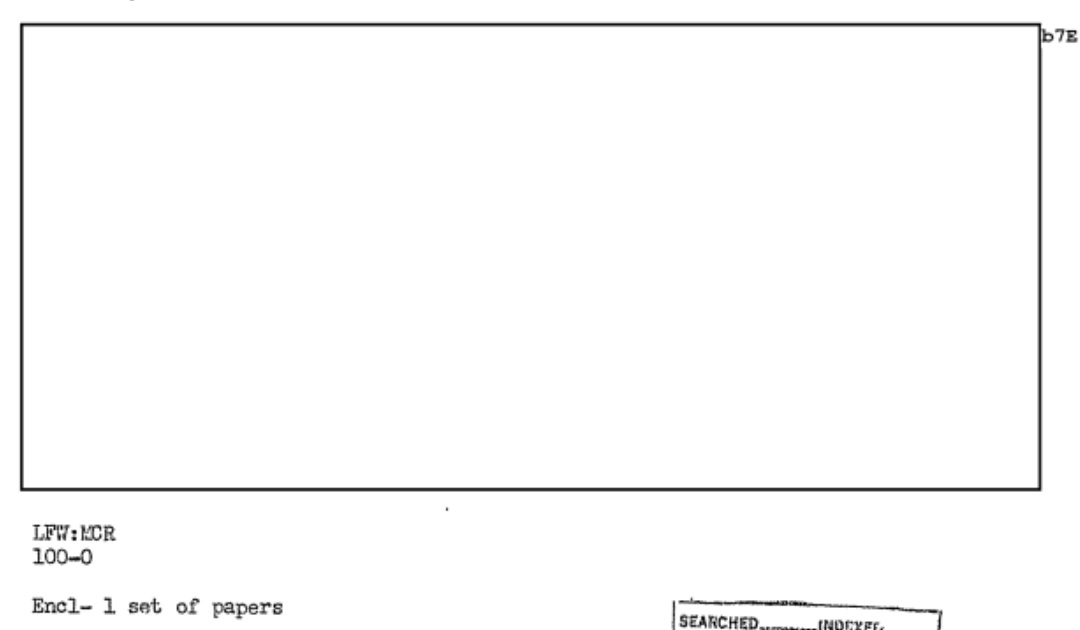 What little record we've managed to find of Leher indicates he was an inventor, with several patents involving superheated steam (notice the identical signature).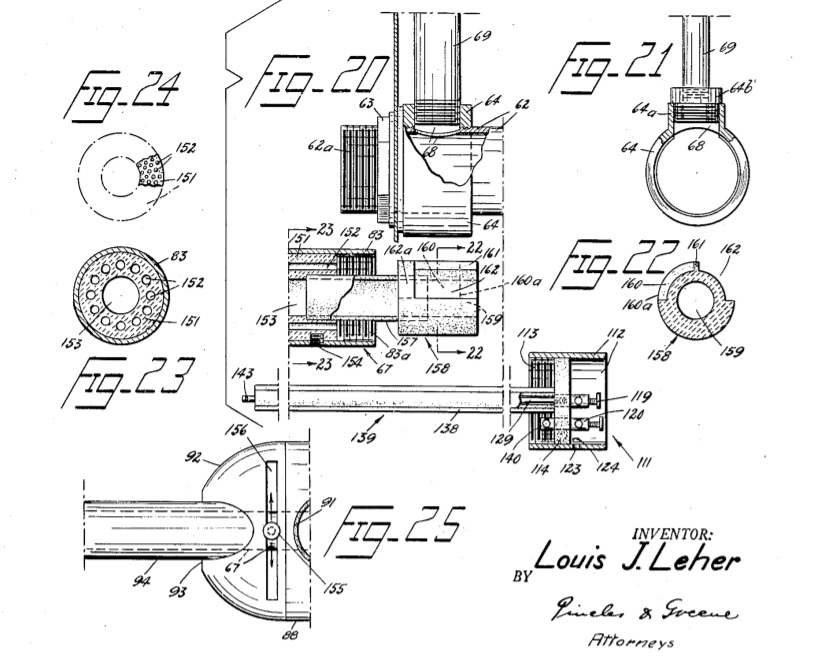 Seven years later, Rand would publish what she felt was her most important work, Atlas Shrugged: the story of a maverick inventor buckling against the small-minded authoritarian system. It'd be interesting to know what Leher thought about it.
If you have any information on Leher, or why the FBI was interested in, let us know at info@muckrock.com. The relevant section of Rand's FBI file is embedded below, and the rest can be read on the request page.
---
Image via Warner Bros