Despite ample evidence of premeditation, public knowledge of political and personal clashes, and a taped confession, Dan White was charged with voluntary manslaughter after he assassinated San Francisco Mayor George Moscone and Supervisor Harvey Milk in 1978.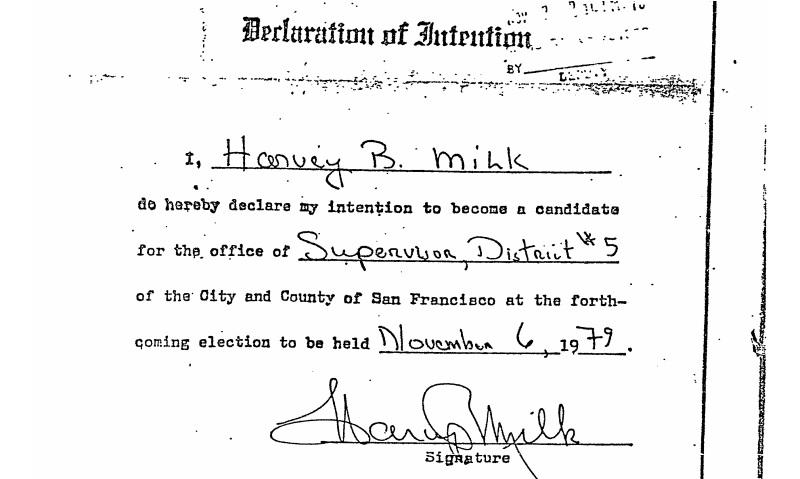 White was a disgruntled former city supervisor who had previously served as a police officer, then a firefighter. White was angry at the Moscone's refusal to reappoint him after he left his position claiming the salary was not enough to support his family, and bore a grudge against Milk after he had reportedly lobbied against White's reappointment.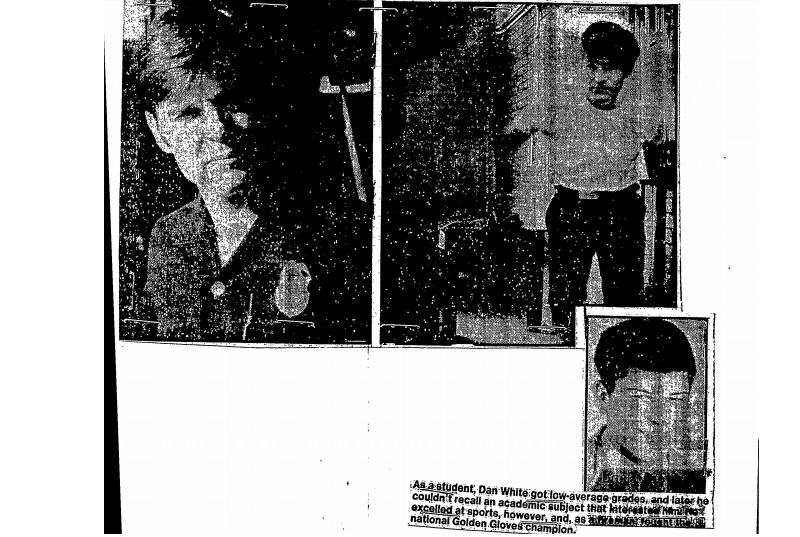 The charge of voluntary manslaughter was seen by the LGBTQ community as a miscarriage of justice, sparking the White Night Riots.
When elected to the San Francisco Board of Supervisors, Milk became one of the first openly gay elected officials in the U.S. He quickly became an advocate for marginalized communities in San Francisco and beyond, fighting not only for LGBTQ rights, but for equality for women, and racial and ethnic minorities. White had a history of disagreeing politically with Moscone, Milk, and other progressive city officials, with White casting the only vote against San Francisco's landmark gay rights ordinance. The ordinance was eventually passed by the Board and signed by Moscone in that same year.

Previously processed Federal Bureau of Investigation records released to Emma Best reveal details about White's alleged anti-Semitism and homophobia, and lend credence to accusations that the State's prosecution of White was performed with "reckless and wanton disregard of normal prosecutorial standards."
On September 6, 1983, nearly five years after the slayings, a retiree named John P. Elia voluntarily spoke to the FBI about White. According to the statement, Elias and White reportedly met to speak about recalling Moscone and Milk. In his written statement, he speaks to White's homophobia …

his antisemitism, and vaguely threatening remarks to "get rid of the three bastards" referencing Milk, Moscone, and a third city official whose name was redacted.

Elias maintained that he tried to do something about White, telling a bailiff that he had a feeling something was going to happen to Moscone. The concerns were not taken seriously.

Also included in the file is a letter to Attorney General Edward C. Schmults from Attorney John Wahl, which alleges that the murders were not only premeditated, but that various parties were involved in a large-scale effort to diminish the effectiveness of the state's prosecution of White.
The letter provides ten facts that outline Wahl's theory that multiple parties, including the San Francisco Police Department, conspired against Moscone and Milk. At the very least, Wahl's accusations allude to a potential police cover-up.

Wahl details reports of "cheering" on the fourth floor of the Hall of Justice when news of the assassinations broke. These offices, he claimed, were occupied mostly by police officers.
Wahl also reported that a police officer was reportedly told to change the report he initially submitted, that White brought extra rounds to city hall, and that a police operator laughed while asking who the victims were.

White was allowed to provide his confession in what Wahl called an "narrative form in an emotional manner …" that reportedly affected the jury to deliberate in his favor. The taped confession does not include details on White's forced entry into city hall, shifting the focus from his guilt to his emotional motivation.
Whether or not the assassinations were part of a larger conspiracy to kill Milk and Moscone remains unclear. White, however, admitted to the crimes and committed suicide roughly one year being released from prison.
Read the full file on the request page.
---
Image by Daniel Nicoletta via Wikimedia Commons and is licensed under CC BY-SA 3.0