The U.S. Marshals Service awarded another contract to private prison company CoreCivic last month as part of a plan to bring an estimated 1,350 prisoners to the Tallahatchie County Correctional Facility in Tutwiler, Mississippi. The new batch of inmates number greater than the population of the town itself, which has seen a 70 percent drop in population in the last five years.
They'll be joining inmates from the Virgin Islands, nearly 90 April arrivals from Wyoming, and the 48 South Carolinians moved to the facility last month following a deadly riot at the Lee Correctional Institution. The group is a part of a new crop of inmates being cobbled together to fill the facility in the wake of TCCF's own scandals and the removal of about 1,300 California inmates.
Today, the use of private prisons by Immigration and Customs Enforcement for immigrant detention has overshadowed its ongoing relationships with states and other federal agencies.
But only a few years ago, Mississippi's contracts with prison profiteers made national news as part of a massive bribery scandal, one that is still the ongoing subject of a federal investigation. In May 2017, Christopher Epps, one-time Commissioner of the state's Department of Corrections, was sentenced to 20 years in prison for payments he received in exchange for getting the State's signature on private contracts. In the intervening time, the state also shut down the Walnut Grove Youth Correctional Facility. Then run by GEO Group - which still operates many federal immigrant detention centers - WGYCF was characterized by its inhumane conditions and lack of oversight:
10. The misconduct is widespread and frequent, and WGYCF is deliberately indifferent to the serious and substantial risk of harm to which these youth are subjected. And to add one final insult to these injuries, State officials repeatedly failed to monitor the contracts with GEO and simply rewarded the company by either extending or offering new contracts, or by not revoking the existing contract despite "systemic, egregious, and dangerous practices exacerbated by a lack of accountability and controls."
The newest contracts at TCCF are, in part, a reaction to the California's recent decision to remove inmates from the facility, which has failed, for multiple years, to rectify a series of deficiencies in its medical handling. A report released earlier this year by the California Correctional Health Care Services lamented the fact that nearly half of the critical issues identified in a previous audit had still not be resolved.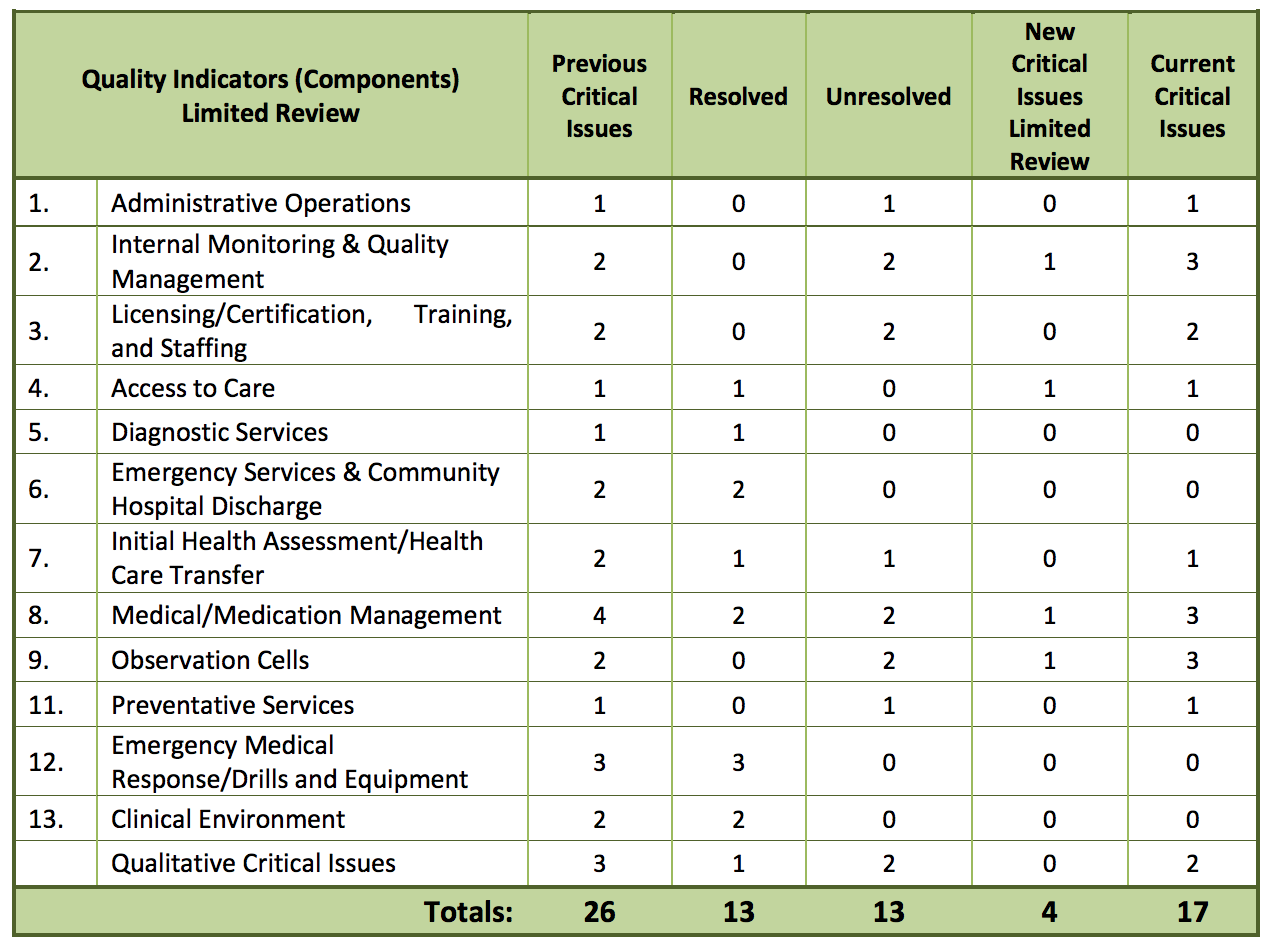 The current federal demand of additional detainee beds, however, meant the withdrawal of California inmates did not leave the CoreCivic facility below capacity for long, and the company has been able to report that its prospects continue to look good. In an April earnings call, CoreCivic's CEO Damon Hininger told shareholders, "Our first quarter results were aligned with the high end of our expectations, principally due to increasing utilization trends across our portfolio for United States Marshals Service and Immigration and Customs Enforcement facilities."

USMS currently has over 50,000 individuals in its custody per day, spread out over a network of 1000+ local, state, and private prisons.
Red = CoreCivic

Blue = GEO Group
See a spot in red or blue on the map near you, and want to help others learn more? Reach out via the form below.
---
Image by WhisperToMe via Wikimedia Commons