Back in the dot printer Eighties, the Central Intelligence Agency was constantly negotiating decisions around computer purchases and evolving equipment, an experience with which many Americans are now familiar.
The Agency's archives give some insight into the history of these internal negotiations via a collection, now 30 years old, of weekly reports from the Printing and Photography Division, which, among other things, was responsible for the logistics around printing and publishing the CIA's many pamphlets, reports, and other paper materials.
One dive into one report from mid-March 1983 revealed that in the time between when then-President Ronald Reagan began calling the Soviet Union the "evil empire" and when he suggested that we use something Star Wars-like to defend against it, the Agency had just gotten its incinerator fixed …

was in the midst of trying to expand their ongoing project to update its message switching system at additional costs of over 6 million dollars …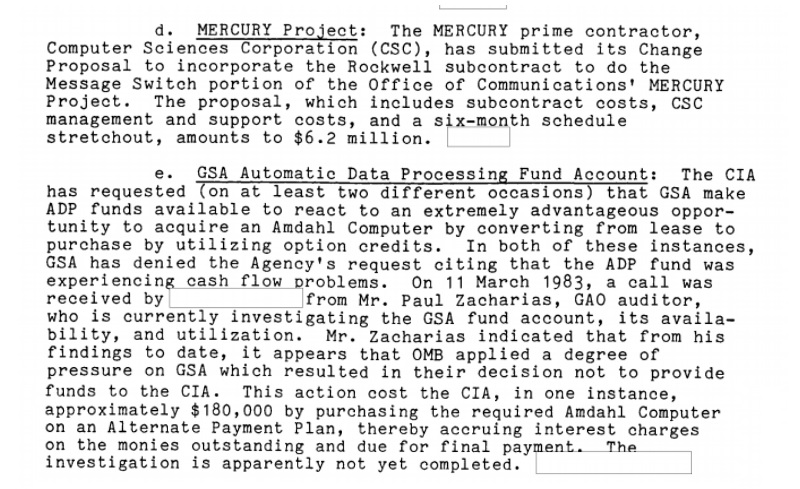 and was very grumpy at the General Services Administration and the Office of Management and Budget for failing to let it buy rather than rent a computer, a cost of $180,000 it claimed.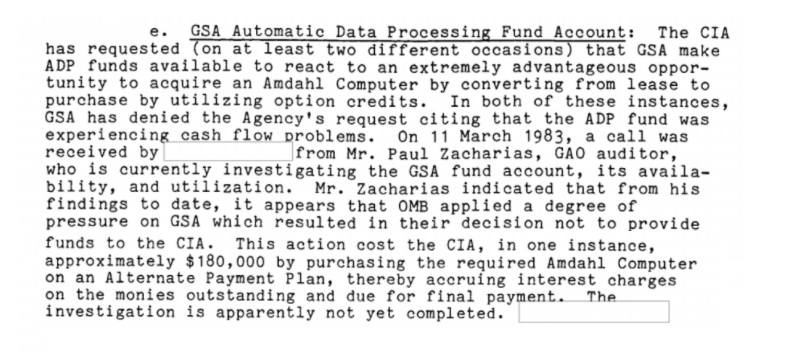 And to think that just the week before, they hadn't expected anything exciting to come up.
You can go through other Printing and Photography Division on the CREST database, and, as always, if you find something interesting let us know!
---
Image via Imgur