Today's installment of frustrating FOIA responses is brought to you by the Department of Homeland Security's Federal Law Enforcement Training Centers (FLETC). The request was intended to uncover which local and state law enforcement agencies were using the federal training centers, and which of the nearly 100 courses were being attended. All in all, it seemed a fairly standard request.
FLETC's records office disagreed with me. As you can see below, one side of the documents gives the course name, with the other side - the side that I was actually interested in - is just a long list of blacked out agency names.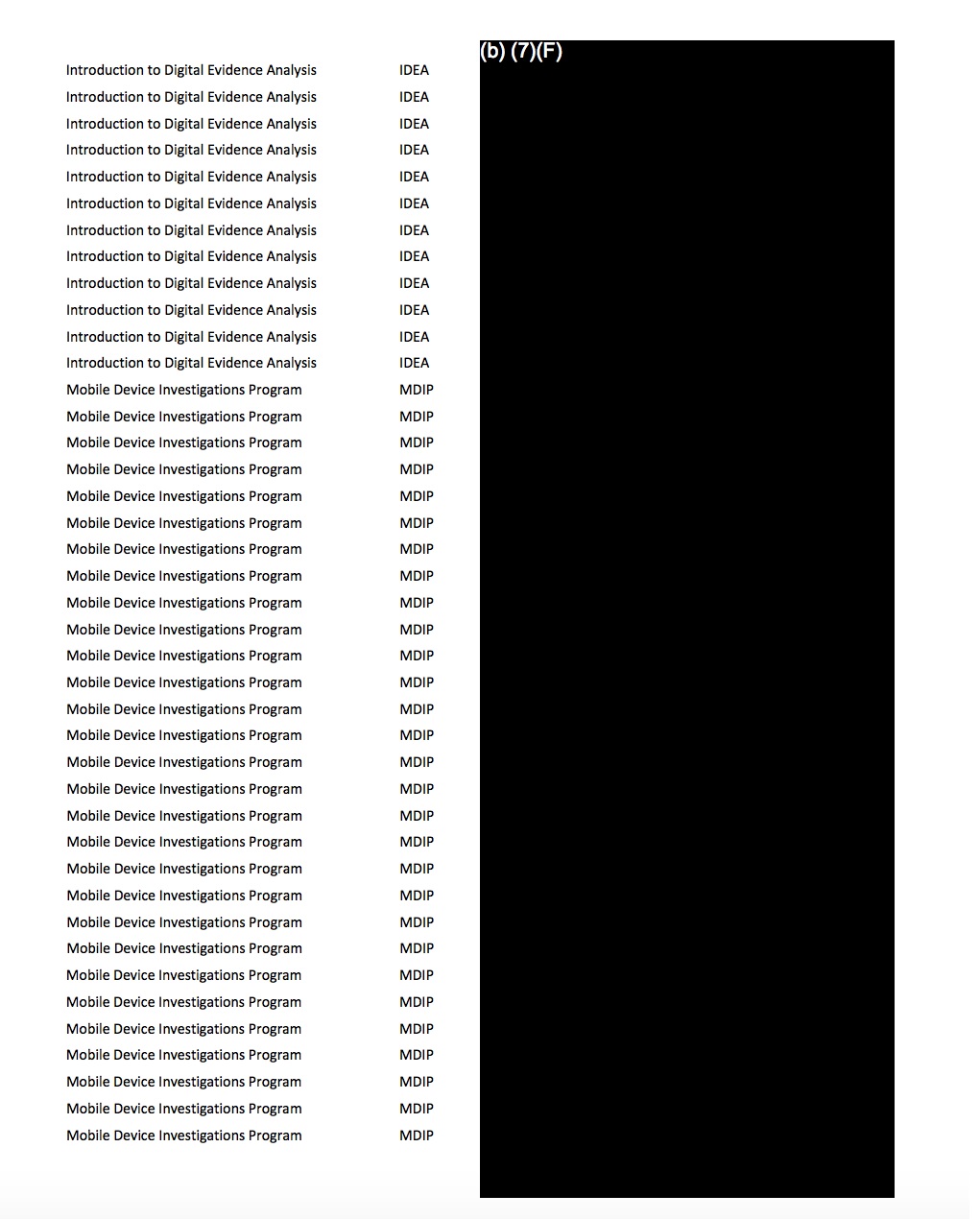 It goes on like that for 25 pages. Honestly, FLETC, next time just reject it outright and save us both some time.
FLETC also included 188 emails, all requests from agencies to either host a training seminar, or attend one. You can probably guess what they did with the agency names.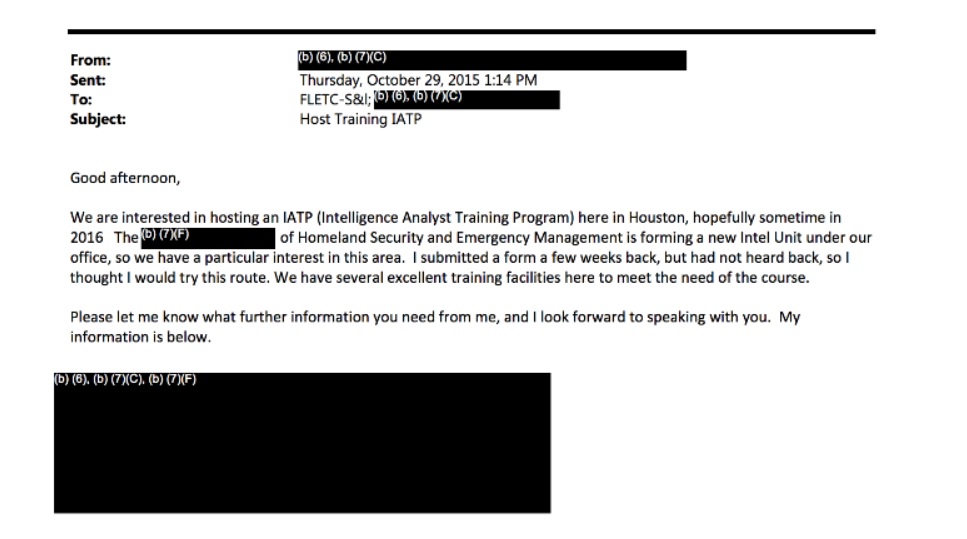 The main exemption used in these redactions is b(7)(F), which covers any law enforcement record that could "reasonably be expected to endanger the life or physical safety of any individual." A similar argument - that knowing who had what would put them in danger - was used by the Defense Logistics Agency (DLA) to reject a request for which agencies had received surplus military gear under the 1033 program. That argument ultimately didn't work for the DLA, and I'm hoping the same will be true for FLETC - an appeal is already in the mail.
And then, hopefully we can uncover which agency has this state of the art training facility: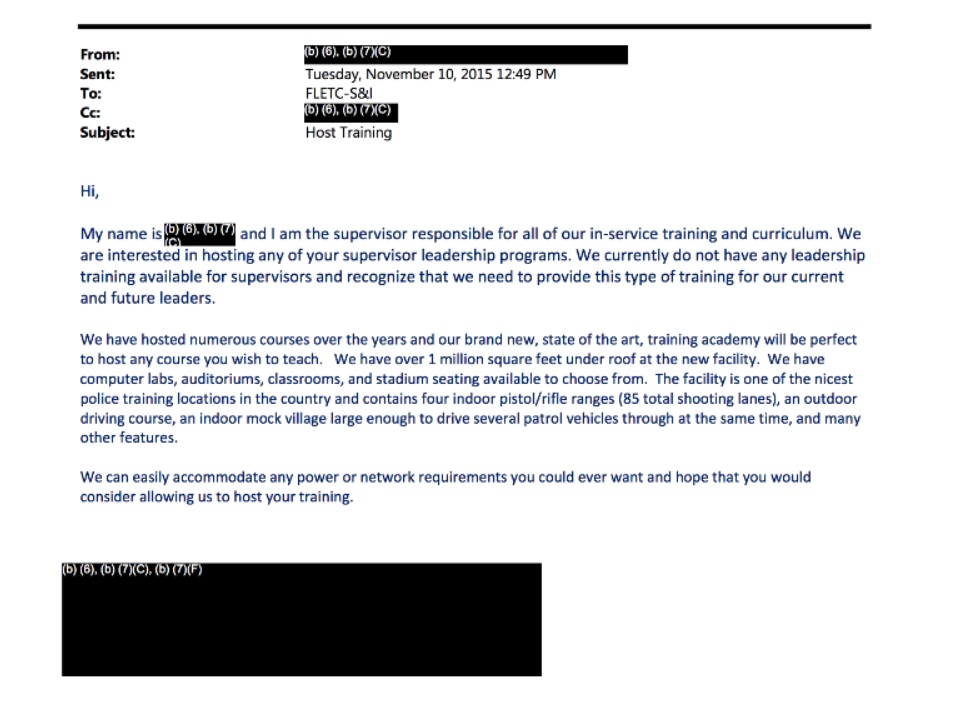 "Read" the full list of attendees embedded below, and rest of the non-response on the request page.
---
Image via Coast Guard Compass