As part of a project to determine how much training came with the military gear the Pentagon was handing out to police departments, Dan Welch sent public records requests to all 50 states - and for the heck of it, Guam.
To our surprise, not only did Guam Police Department respond, but they were super chill about it …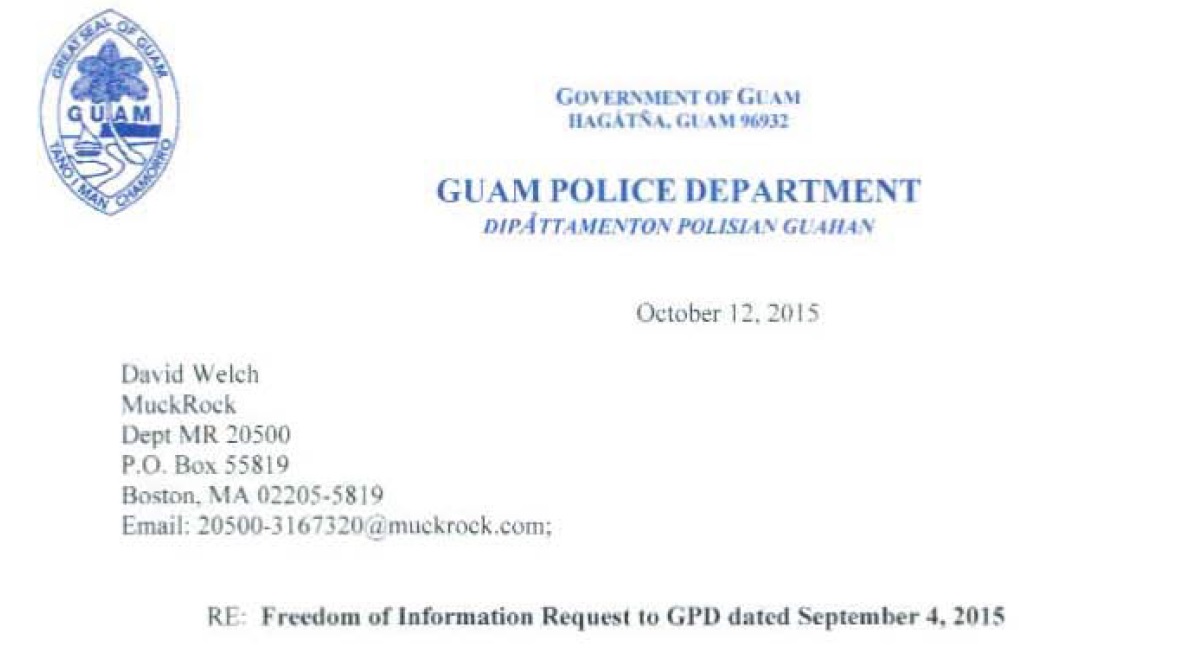 and provided one of the most comprehensive releases, including the only actual manual we received regarding weapons training.
At no point did anyone acknowledge the strangeness of a U.S. territory falling under the jurisdiction of a federal law. Does this apply to other U.S. territories? We'll just have to FOIA and see.
Read the rest of the release embedded below, or on the request page.
---
Image via Wikimedia Commons