As part of efforts to rebuild and restructure Puerto Rico after last fall's destructive hurricane season, the island territory is actively planning to use private prisons on the mainland to house a third of its current inmate population.
The "New Fiscal Plan for Puerto Rico," approved last month by the Puerto Rico Fiscal Oversight Board, included "externalization of imprisonment services" as a key part of the Department of Corrections Transformation Plan. According to the proposed estimates, the move, if successful, would decrease costs for the affected population by about 15%.

However, the decades-long history of privatized corrections has done little to bolster confidence that such estimates will be realized; the cost savings and rehabilitative effectiveness of the for-profit prison sector has less supporting evidence than its patterns of abuse and distorted incentive structure. A clause in the Puerto Rican Constitution specifically speaks to the responsibility of prisons to perform "moral and social rehabilitation," and it remains to be seen the measures by which such expectations will be tracked.

The current plan expects to send approximately 3,200 prisoners from Puerto Rico to a facility in the lower 48, a carceral format similar to that of the State of Hawaii, which sends almost half of its prisoners to facilities in Arizona.
No company in particular has yet emerged as a front runner in the current Request for Proposals bidding process. An informational meeting was held today for interested parties, all of whom were expected to bring a 5% "bid bond."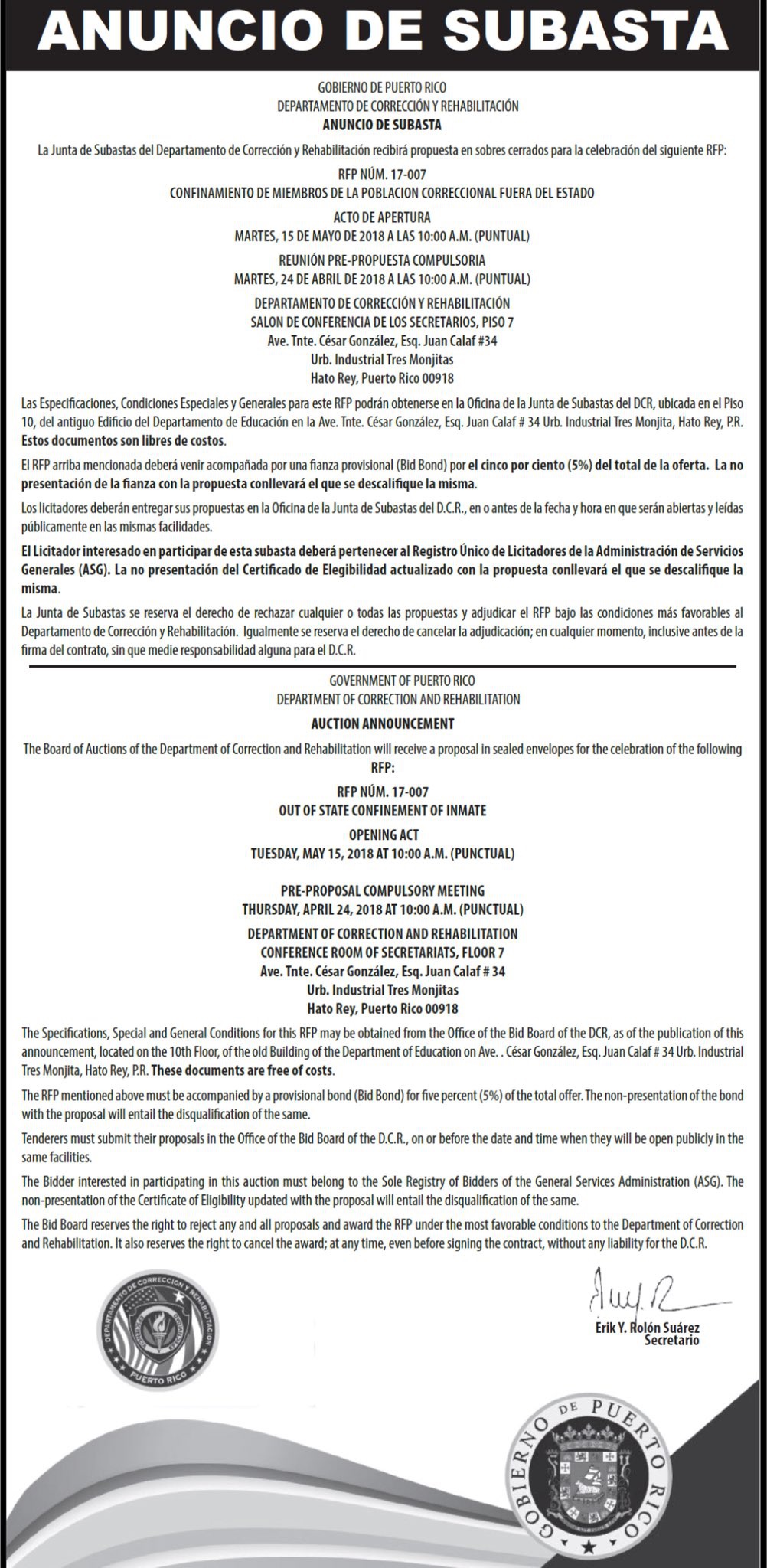 Bidding will actively begin next month.
The "New Fiscal Plan for Puerto Rico" is embedded below. Have tips or information on Puerto Rico's privatization efforts? Let us know via the form.
---
Image via Wikimedia Commons