In October of 2014, then-FBI Director James Comey gave a speech at the Brookings Institute about the "Going Dark" problem, and the challenge of balancing privacy and security in the digital age.

In response, MuckRock user Joseph Uchill requested records about how the Bureau specifically planned to address this issue and any potential consequences that might result. Two years later, he got his response: hundreds of pages of talking points, withheld in their entirety.

Alarmingly, the vast majority of exemptions cited appear to be b(5) - the dreaded "withhold it because you want to exemption" whose name has become synonymous in the FOIA community for dubious and gratuitous redactions.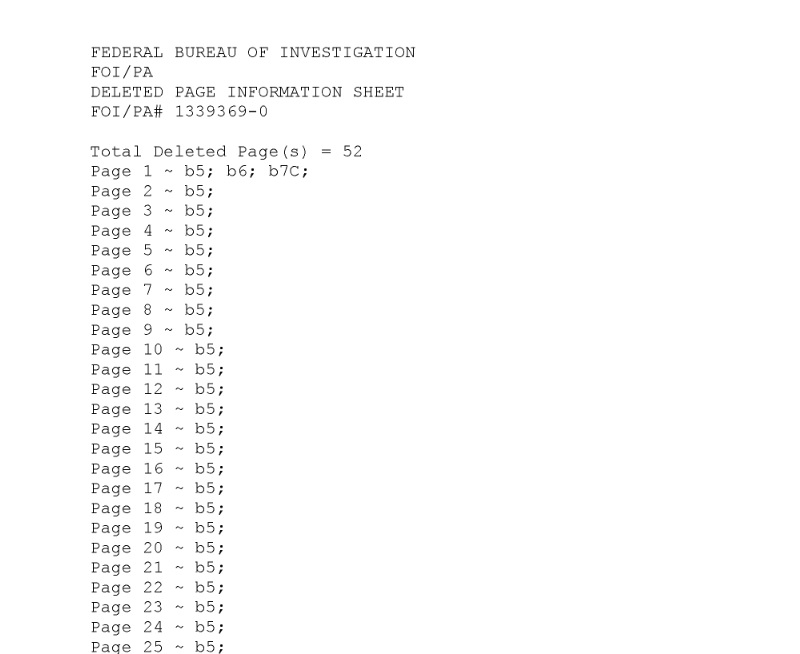 The fact that the Bureau would argue that hundreds of pages of talking points - which are specifically created for the purpose of communicating with the public - are inter-agency communications and should be exempted in their entirety at best beggars belief, and at worst raises serious concerns about the Bureau's approach to oversight on an extremely sensitive issue.
Also, why break it into 31 separate sections if you're just going to redact the whole thing? That's just silly.
The "release" letter is embedded below, and the rest can be read on the request page:
---
Image via FBI Flickr