Our Cell Site Simulator Census has managed to turn up another law enforcement agency purchasing the contentious equipment, this time the Indianapolis Metropolitan Police Department (IMPD). Previously unreported, the IMPD has had a StingRay since 2012, ascertained from their Non Disclosure Agreement with the FBI.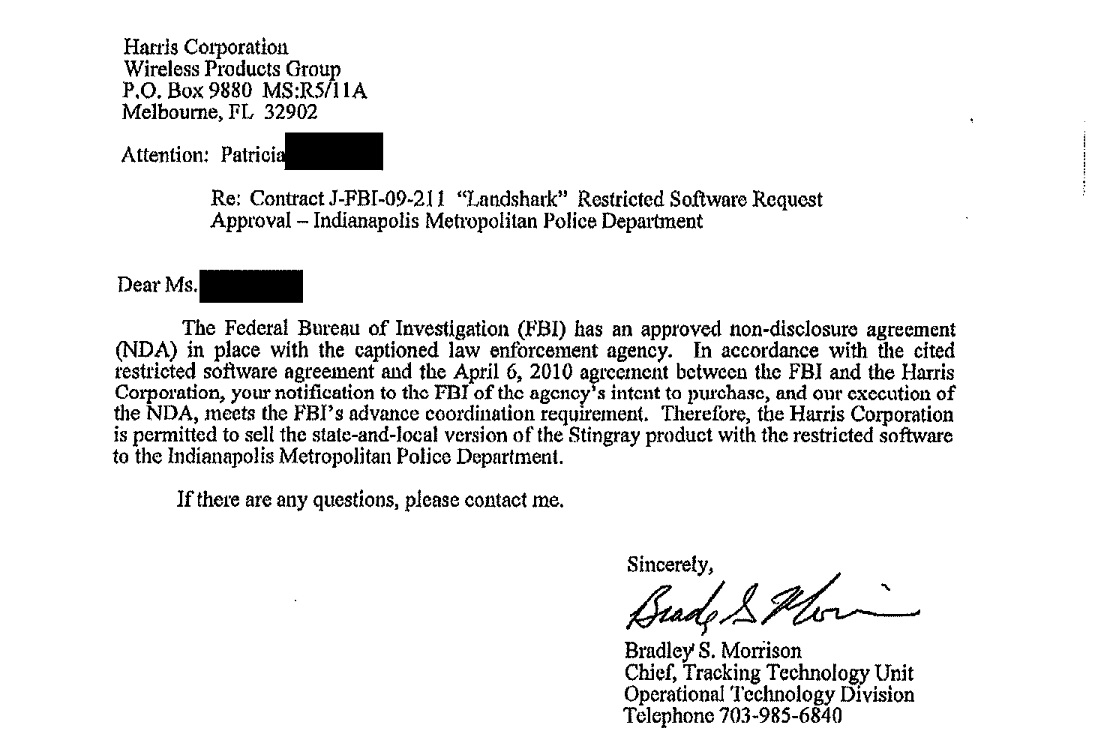 The NDA notified the IMPD that they have met the requirements to purchase a StingRay with "restricted software," called Landshark.
Various softwares are used in conjunction with cell site simulators to view different kinds of metadata, and access specific cell networks, however the Landshark's function is currently unknown.
We also received a single purchase order dated June 26th 2016, which looks to be for maintenance on their cell site sim equipment. In all, the IMPD spent $29,600 in this particular payment.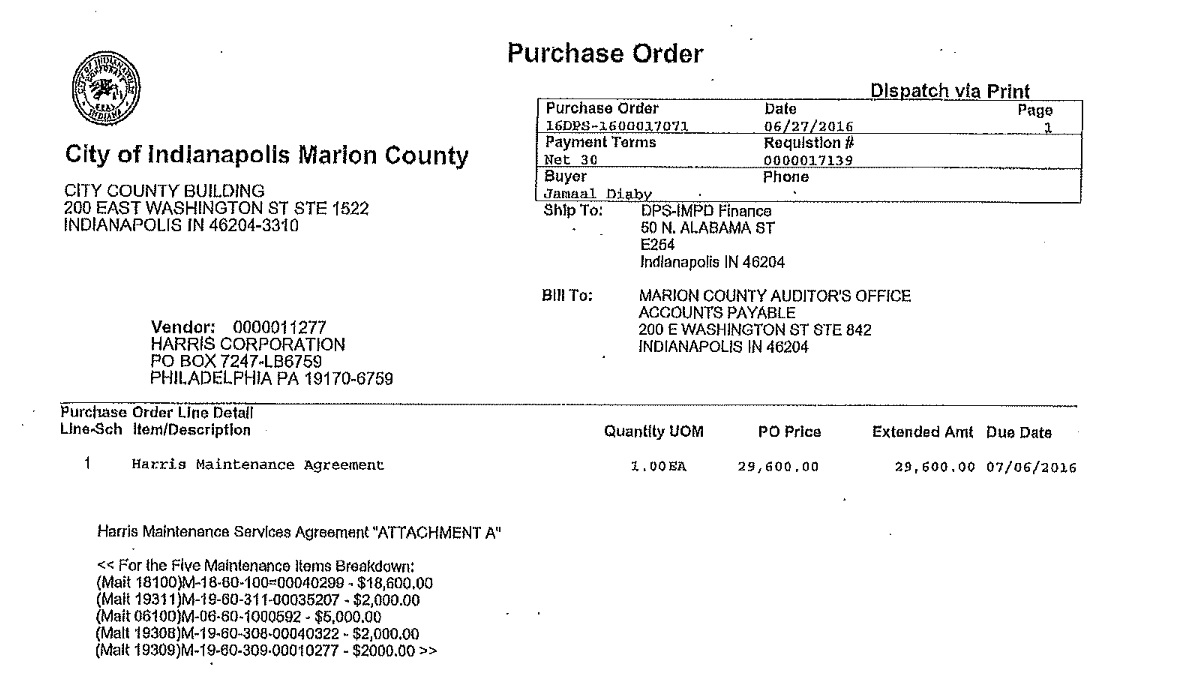 By comparing the prices listed on the purchase order to other more unredacted quotes we have - particularly Rochester Police Department in New York - it is possible to make some educated guesses as to what devices IMPD are currently operating. The $5,000 maintenance purchase matches the price for maintenance work on an AmberJack direction-finding antenna, while the $2,000 prices correspond with Harpoon signal amplifier maintenance. This is also backed up by the Boston Police Department, and the Baltimore County Police Department.

What can not be corroborated through any of our available documents is the $18,600 maintenance charge. It doesn't match up with the KingFish's maintenance price of $11,000, or the StingRay II maintenance bill of $22,000, suggesting that it may be a StingRay II with fewer components, or a KingFish that has been souped up. Oddly it seems to fit the price tag for a brand new Harpoon, though this was a maintenance agreement. Judging from the year the purchase order was filed on, 2016, it is possible that's a device not disclosed to the public at this time.
If you have any information as to what the $18,600 purchase might have been, email us at info@MuckRock.com. We will also be following up with Indianapolis Police about the rest of the documents that should exist alongside this lone maintenance order.
Read the documents we received from Indianapolis PD embedded below, or on the request page.
---
Image by Steve Baker via Flickr and is licensed under CC BY-ND 2.0