MuckRock's most recent survey for greater Boston gas leak information has received relevant responses from two-fifths of surveyed municipalities, a marked improvement over responses from two years ago, when many municipalities claimed to have little to no information on the locations and plans for repair of natural gas leaks in their neighborhoods.
In recent years, multiple Massachusetts state laws have taken aim at reducing the waste and potential destruction created by natural gas leaks, which adds an extra cost for customers estimated at approximately a billion dollars.
In particular, a law requiring identification and standardized classification of gas leaks along a scale of declining severity from 1 to 3 …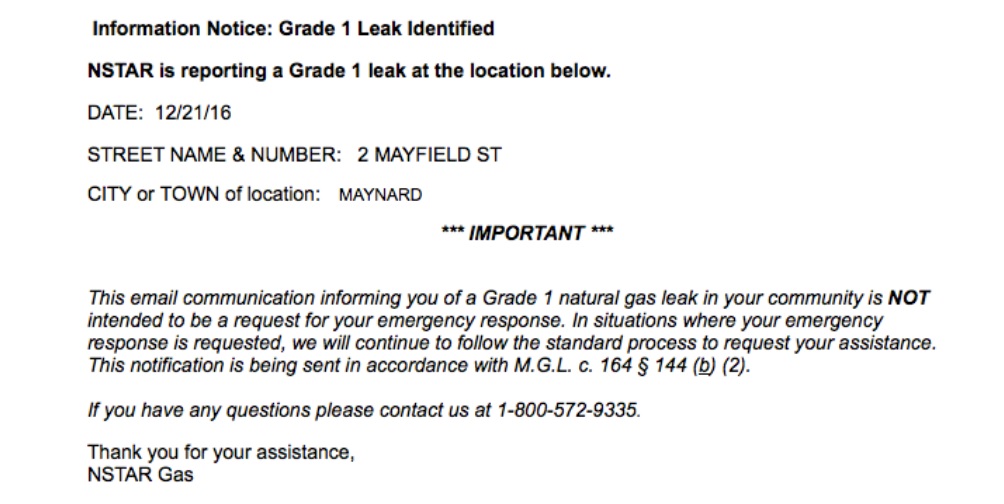 has worked with another law necessitating natural gas companies to keep municipalities abreast of major road work.

Other cities, like Boston and Woburn, have implemented their own ordinances to require communication between the cities and gas companies.

Many of the responsive agencies provided dig permits for gas-related construction …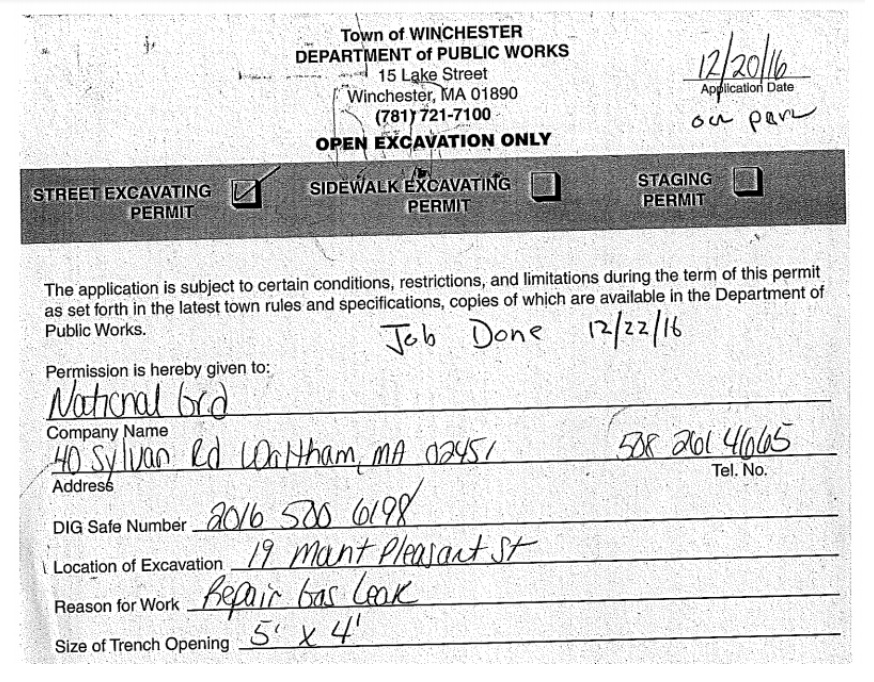 or logs of the dates and locations of gas leak digging.

Responses continue to come back, but in the meantime, check to see how your town responded, or let us know if you want your municipality asked, and we'll send a request on your behalf.
---
Image by via Wikimedia Commons and is licensed under CC BY 4.0