State Departments of Corrections nationwide are regularly taken to court by employees and inmates, and returns from an initial round of MuckRock requests begin to provide some insight into how prevalent those conflicts are.
In materials provided from California, Indiana, Texas, and both of the Dakotas, the manner of organization was reflective of the caseloads that they regularly face.
In Indiana, for example, where many hundreds of cases are opened each year, a monthly report is generated to illustrate and list the ongoing cases.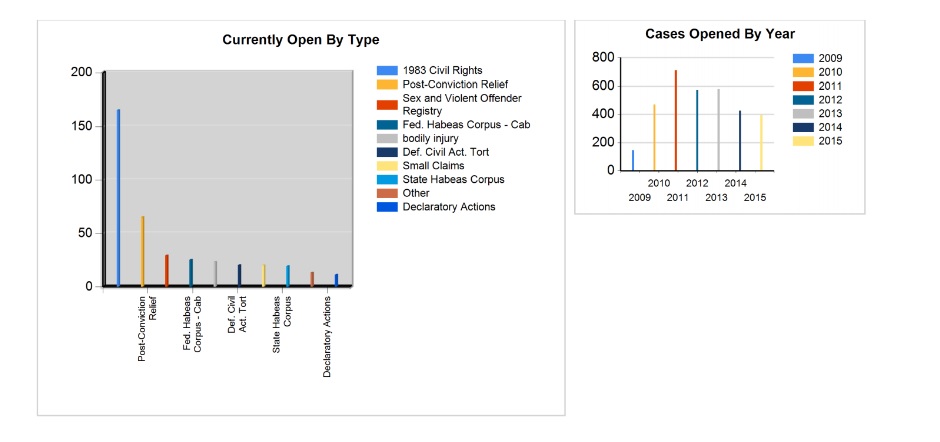 Texas divides their cases into those by employees …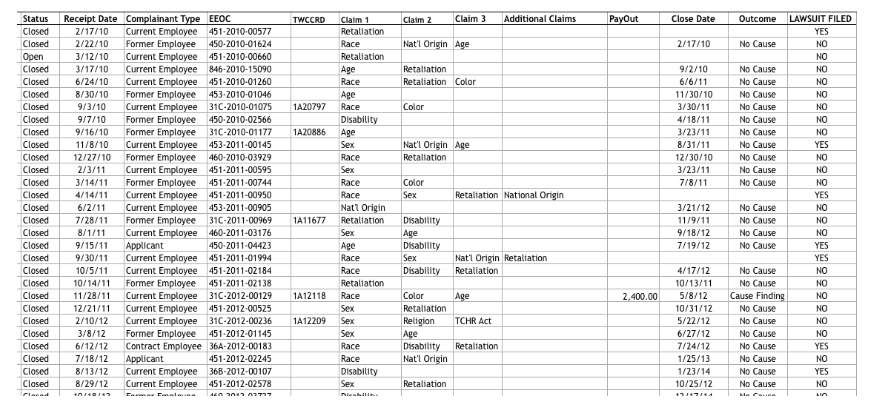 and those by inmates, providing Cliff Notes on the cause of the cases …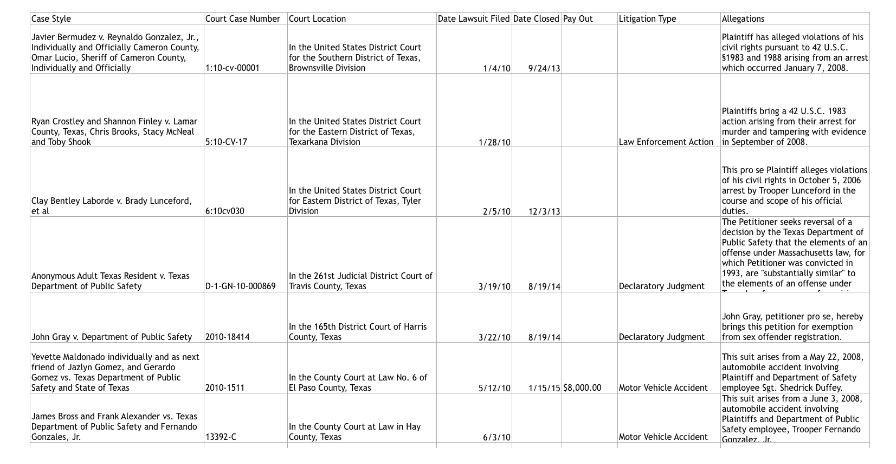 while California, which has a similarly large DOC system and a history of high-profile, expensive lawsuits, offers more granular categories and the fees associated with each of them.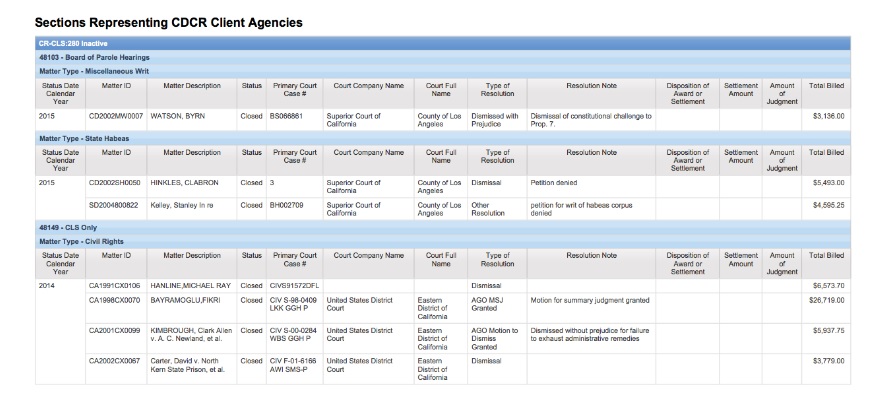 Meanwhile, North Dakota, which faces comparatively few DOC lawsuits, provided much more details descriptions of their ongoing litigation, offering regular reports with the associated timelines of each case.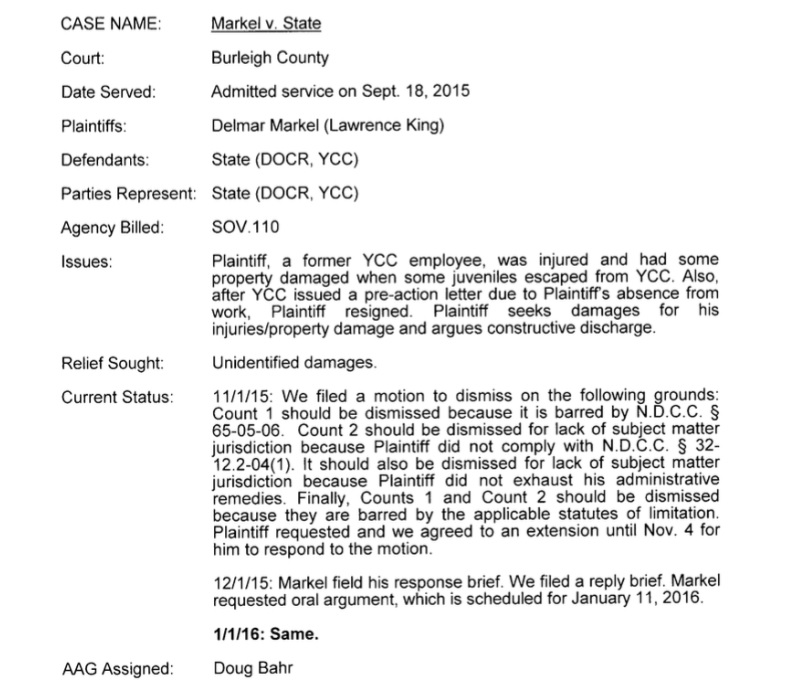 MuckRock will continue to be collecting data on DOC lawsuits. Have a tip or suggestion? Let us know on Twitter or via info@muckrock.com.
---
Image via Wikimedia Commons and licensed under Creative Commons BY-SA 3.0.