Like a live action Twitter feed, the Foreign Broadcast Information Service, for years, had been tasked with the responsibility of collecting and disseminating news and information from countries around the world to the various agents of the U.S. government.
Part of Central Intelligence Agency (CIA) since its creation via the National Security Act of 1947, by the late 70s, the responsibilities of the FBIS had grown to include the collation of foreign materials, including both open source, like readily-available media news, and clandestine communications. It was a tough operation to manage, involving gathering the latest existing information, translating it into English, editing it down for readability, curating the news stories to be included in The Daily Report, and distributing the materials to interested parties worldwide. And CIA was having trouble keeping these employees, more compelled by journalistic drive than cloak-and-dagger caper, interested and on top of their games. So they called in some professionals.
According to a report in CIA's CREST database, in 1979, amid the Jimmy Carter presidency, the Agency enlisted the help of two experienced journalists, Christopher Trump (no known relation) and Stephen Conn, to craft a report of recommendations for FBIS.

The problems, according to the Columbia affiliates, were not uncommon to newsrooms generally, and the recommendations they made suggested that the organization, which was effectively a news service, bring their practices more closely in line with accepted practices among more typical offices.

In particular, FBIS was having trouble organizing a meaningful flow of advancement for their employees.

Many of them would spend a lot of time at a foreign field branch and then return to Washington, D.C. headquarters to find their duties reduced to copy editing, creating a to-be-expected deflation in enthusiasm after having had far more creative liberty abroad.

The consultants suggested that FBIS, like CIA at large, put out an ad, given that they were in competition with the Agency's other departments and many individuals didn't realize that there were opportunities available in this area.

According to the report, CIA received approximately 90,000 a year for 1,600 positions, in part as a result of their mainstream advertisements.

The Trump-Conn Report also suggested that, for employees, the newsrooms should be livened up …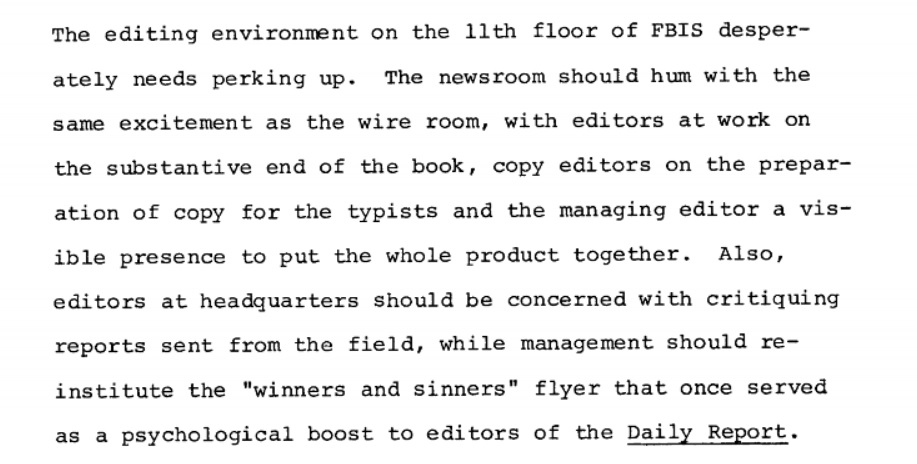 and, for the readers, formatting might be changed, with tweaks like the inclusion of cartoons …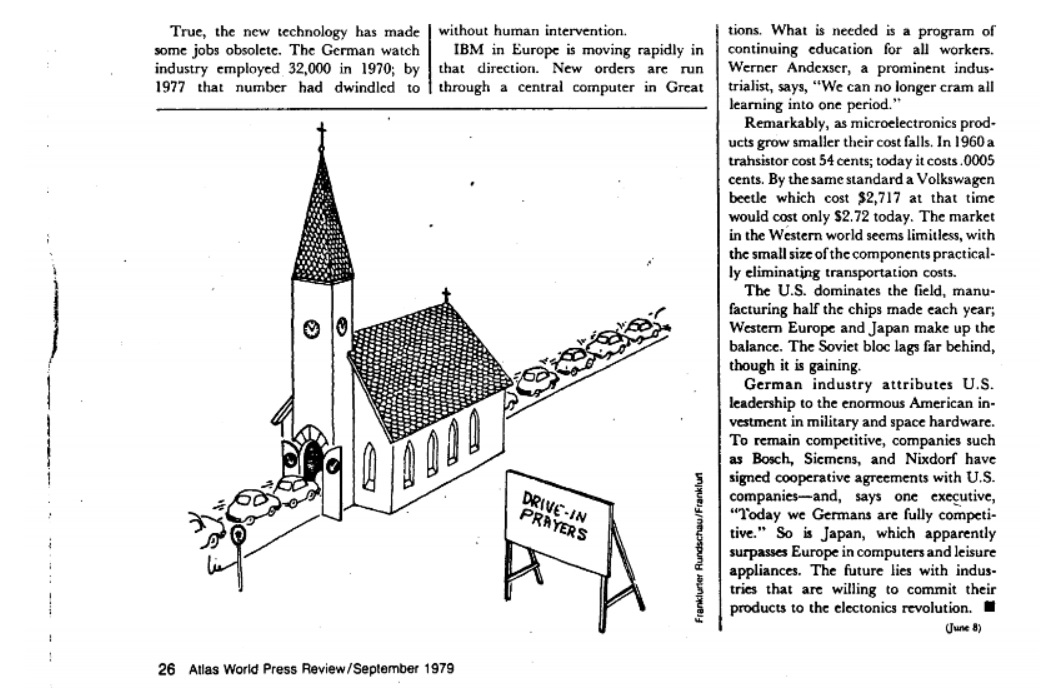 and a renewed focus clarity and access.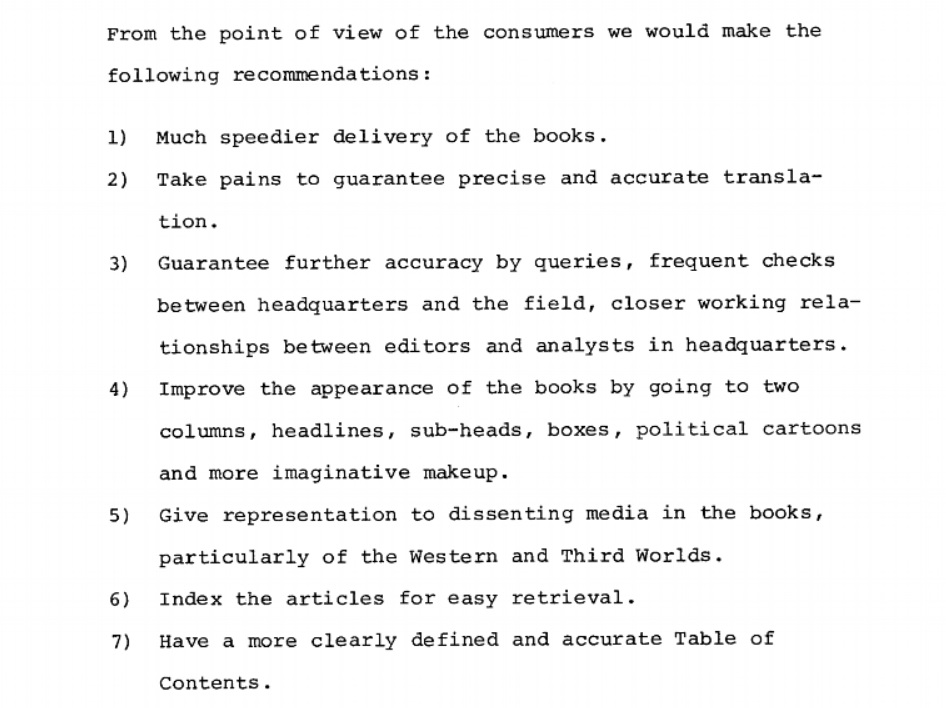 The assessment also included snippets of analysts and reporters who did …
or didn't use The Daily Report.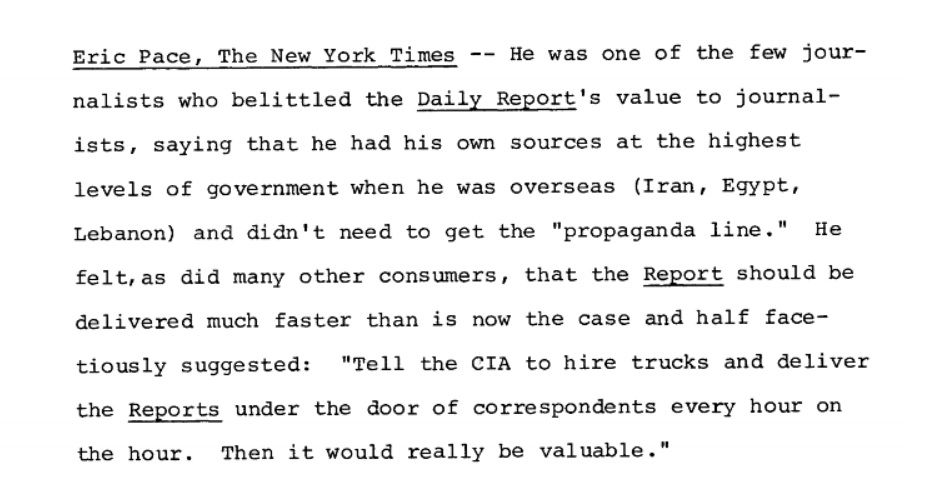 FBIS became the Open Source Center in 2005, just a year before actual Twitter was founded and began to create a whole new stream of openly-available intelligence sources.
You can read the whole 1979 report below and other FBIS Daily Reports on CIA's website.