Following TV comedian John Oliver's segment on net neutrality, which aired on HBO in June 2014, MuckRock Special Projects Editor Shawn Musgrave filed for the FCC's talking points regarding the segment, as well as any emails to or from the FCC commissioners mentioning the name "John Oliver" or "Last Week Tonight."
Following some internal emails and press mentions, along with one from the DC-based Ammori Group law firm requesting that the particular comments of the CEO of the San Francisco-based start up Contextly be given special attention - it's quite moving, and can be found on page 10 of the responsive doc.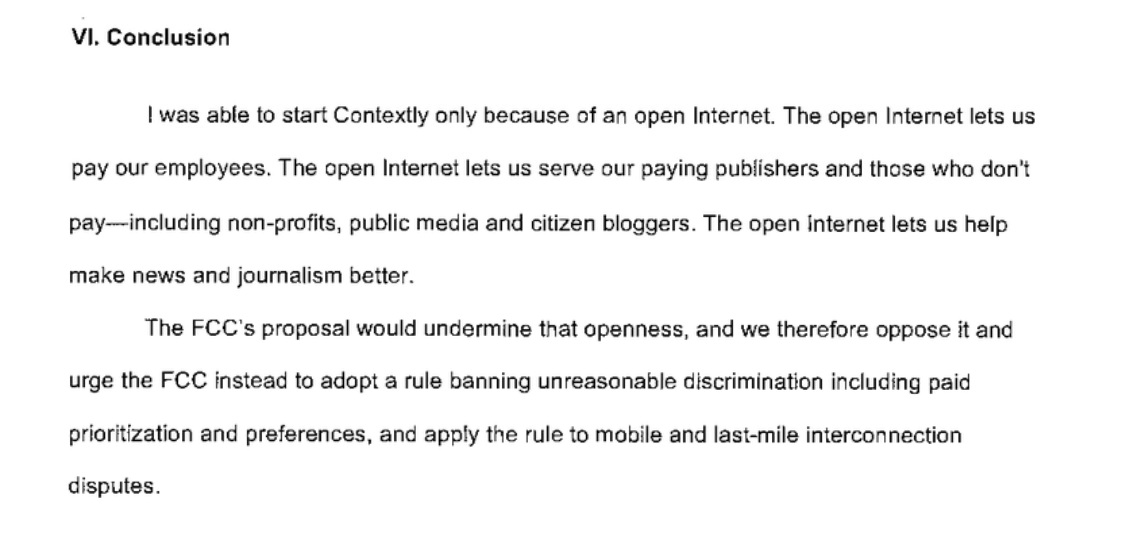 The comments begin in earnest on page 33. Here are some of our favorites.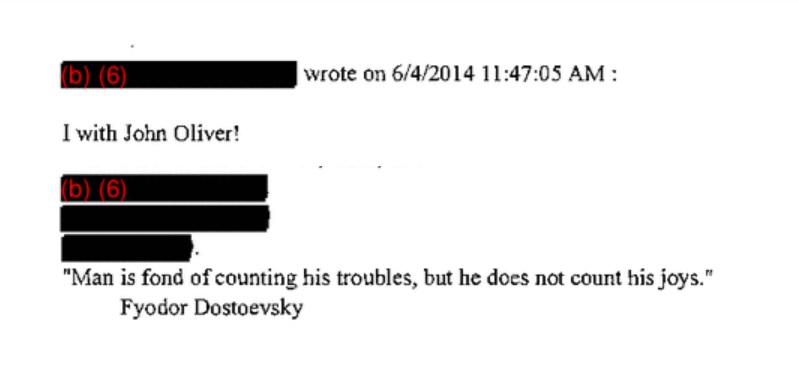 Whereas one concerned citizen cited Oliver's Britishness as a source of credulity, another HBO viewer, the Gen Y child of a computer engineer, expressed support for a free and open internet with an anecdote from the infancy of the World Wide Web.

"What really hit me was the ideology behind it," they wrote, remembering their introduction to cyberspace. "[T]he internet became what it was because of people. Regular people, helping spread knowledge and learning, for everyone, everywhere."
Other viewers employ less poignant examples in the name of net neutrality.

TAINTED, indeed.
Another commenter addressed the FCC with an extended metaphor involving a public restroom and a water company.

And finally, it's hard to fault this logic.

These colorful complaints are just a few of hundreds that MuckRock has received - read through them yourself on the request page, or in the embedded doc below.
---
Image via HBO