After Jason Smathers wrote about Intellipedia, the American intelligence community's internal wiki, last month, a number of MuckRock users submitted requests for various Intellipedia entries.
The National Security Agency's response for the entry on Edward Snowden suggests that Intellipedia may not be quite so dynamic and heavily trafficked as its architects might hope.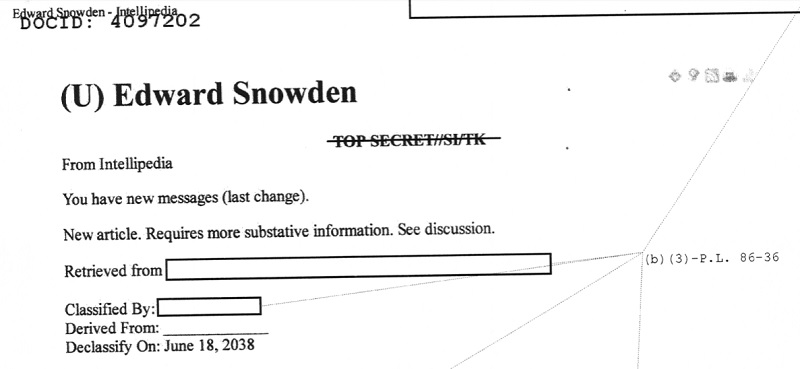 Almost nothing came back. The redacted page on Snowden, marked Top Secret and slated for declassification on June 18, 2038, had been accessed 925 time when NSA FOIA officers hit print on January 22.

By comparison, the Vatican's largely unredacted entry — marked unclassified — had been accessed 10,034 times at the time of release.
The last recorded edit for Snowden, however, was from June 18, 2013. While there is no substantive information on the page so far, guidance to "see discussion" points to additional unreleased content that may not have been posted yet.
Read the "full" page embedded below, or on the request page.