Update: You may have heard that the Supreme Court unanimously ruled yesterday that cell phones of arrested suspects can't be searched without a warrant. We're still working through the ruling, but it makes this project more timely than ever.
In the wake of this ruling, police departments and prosecutors from coast to coast will need to re-evaluate their procedures regarding cell phone data as a source of intelligence. Cases will be thrown out and evidence collection strategies revamped and clarified.
While the ruling pertained to cell phone searches upon arrest, Chief Justice Roberts noted that mobile devices have become "such a pervasive and insistent part of daily life that the proverbial visitor from Mars might conclude they were an important feature of human anatomy," and thus require strong privacy protections. While law enforcement and the intelligence community have long insisted that cell phone users have little expectation of privacy in their device, this ruling suggests otherwise. Now is the ideal time to document how police have been using data up to this point, as well as how they're changing policies to align with the ruling.
---
Thanks to your generous support, The Spy in Your Pocket is 100 percent funded - now we can ask the questions no one else is asking about cell phone surveillance.
But with a few days still left to go in the campaign, we want to offer more.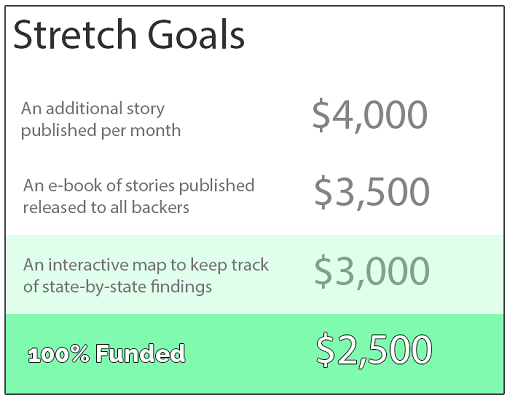 With $500 more in support: We'll create and release an infographic/interactive map to keep track of the state-by-state findings
With $1,000: We can offer the final product — all our stories and findings — in an e-book, available to all backers.
With $1,500: We'll be able to produce an additional story a month for The Spy in Your Pocket.We want to thank you again for all your support - both financially and tipping us off to what agencies to FOIA. We couldn't do it without you.
---
Image via Wikimedia Commons