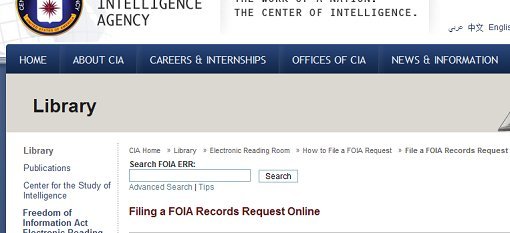 CIA FOIA officers find request for their own emails about broken FOIA portal "too burdensome"
Experiencing technical difficulties
Last month, MuckRock co-founder Michael Morisy requested emails related to the CIA's (now apparently fixed) technical issues with their online FOIA portal.
Tweeting about the response later, Twitter's @Mythosopher put it best: "You can't see any emails or know who sent or received them. But you must request the exact email and who sent and received it."
While we applaud the CIA for putting aside their fax machine and joining us in the 21st century, it would be even better if they started responding to requests, regardless of how they're submitted. But that's a story for another day.
Join MuckRock and start submitting requests for government documents today. Stay on top of FOIA news by signing up for our mailing list, follow us on Twitter, or "Like" us on Facebook.