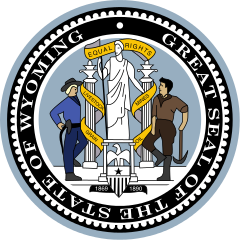 Wyoming, USA
Wyoming Public Records Guide
Overview
Wyoming has a bad reputation when it comes to public records law, routinely listed as among the worst in the nation – the Center for Public Integrity went so as to give them the absolute bottom ranking in 2015. However, while the law presents some obvious challenges for a requester – no formal response time, no appeals process, no enforcement mechanism beyond a lawsuit – it isn't functionally that much different than many other (still frustrating) states. What makes Wyoming stand out is how relatively unused it is.
The least populous state in the union receives the fewest number of requests, and as such, has the least amount of case law to shape it. What cases that have been brought to the state's Supreme Court have ruled in favor of openness – which is promising, if not terribly useful for the average requester. The best way to approach would be understand that the agency is probably as unused to this as you are – don't be afraid to get on the phone and figure out what the best way to get your want you're looking for.
The Law
No time limit
No administrative appeal
No enforcement
Supplemental
The Details
Can you submit a request if you're not a resident?
Yes.
To whom does this apply?
Executive?
Yes.
Legislative?
Yes.
Judicial?
Yes.
Who is exempted?
Is there a designated records custodian?
Not required.
How long do they have to respond?
While there is no set deadline.
Does the agency have to give you a tracking number or estimated date of completion?
No.
Can they ask why you ask?
No.
What enforcement?
There
Fees?
In general, fees of the actual cost of materials, but not labor, may be charged. The Department of Motor Vehicles may charge additional fees for data requested for marketing or other commercial purposes.
Are there fee waivers for media requests or those made in the public interest?
No.
Attorney's fees - Can you win them?
Yes, provided you win your appeal in court.
Exemptions and Appeals
What exemptions exist?
Exemptions to the Missouri Sunshine Law are supposed to be construed as narrowly as possible to further the openness of government. This makes Missouri's list of 21 exemptions quite interesting, as they are very detailed about their scope. For instance when deliberating on whether or not to disclose real estate documents, an agency must weigh whether or not release really would adversely affect the legal consideration of that real estate. This very thorough breakdown of when records may be released under the exemption is very helpful and very detailed and can be very useful when requesting records in Missouri.
As for the actual exemption categories themselves, they are fairly standard. Personnel records, social security information, proprietary information in science or technology, personal financial information, law enforcement techniques and active cases, many kinds of medical records, scholastic information and sealed bids. A full list of Missouri's exemptions can be found in the resources section.
Do they have to tell you why a portion or pages were redacted or withheld?
Public offices must either "notify the requester of any redaction or make the redaction plainly visible."
How much time do you have to appeal?
Not applicable.
Can you appeal to the courts?
Yes, litigation is the only resource for rejected requests.
Resources
Organizations
Ohio Coalition for Open Government Ohio Newspaper Association
Attorneys and Law Firms
The following attorneys and law firms have practiced public records law. Names marked with an asterisk have indicated a willingness to offer pro bono services on a case by case basis.
There are currently no experienced public records law attorneys that we know of in Missouri. Write to us at info@MuckRock.com if you know of any and want to help us out!
Successful appeals
News Stories on Public Records Laws in the State
Blogs and feeds primarily focused on public records in Missouri
Public Records Guide and Advice
Newsletters
Big FOIA wins
Have a public records success story? Let us know!
Stats
| | |
| --- | --- |
| Filed | 349 |
| Completed | 154 |
| Rejected | 20 |
| No Responsive Documents | 73 |
| Awaiting Acknowledgement | 13 |
| Awaiting Response | 14 |
| Requiring Action | 55 |
| Overdue | 22 |
Allowed Response Time

7 days

Average Response Time

76 days

Success Rate

41.55%

Average Fee

$12243.08
7.16% of requests have a fee
Top Localities See All
| Jurisdiction | Requests |
| --- | --- |
| Cheyenne, WY | 21 |
| Laramie County, WY | 10 |
| Casper, WY | 9 |
| Natrona County, WY | 8 |
| Teton County, WY | 7 |
| Laramie, WY | 5 |
| Campbell County, WY | 4 |
| Albany County, WY | 3 |
| Uinta County, WY | 3 |
| Evanston, WY | 3 |