Last week, MuckRock announced that it would be looking at the extent of drone use by municipalities, counties, and states throughout the country. We asked you to help us learn more about the use of these flying crafts, also known as unmanned aerial vehicles (UAVs). Since then, more than a dozen individuals from Coventry, Connecticut through Sharon Springs, Kansas to Vallejo, California have responded to our call.
(Haven't submitted your town yet? Let us know where to look via the dropdown form below.)
The Aaron Swartz Day Project, a group that regularly draws attention to the life and issues concerning the late activist and hacker Aaron Swartz, filed more than a hundred requests in California related to police use of surveillance equipment. They've received in response 14 law enforcement policies specifically related to the use of UAVs.
The Bakersfield Police Department, for example, sent in response to the request its policy, which includes situations in which the agency may use drones …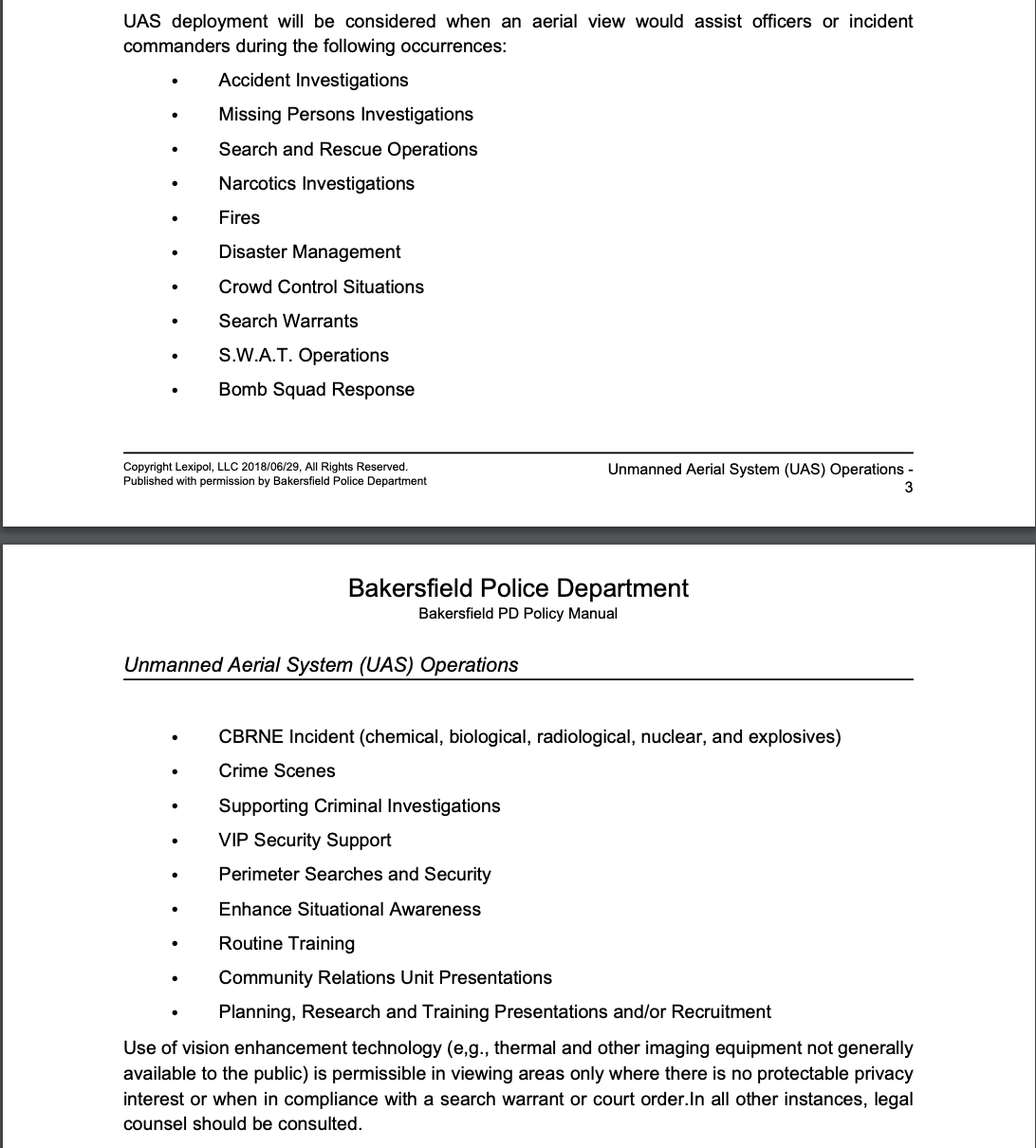 situations in which they may not use drones …

and expectations for the retention of video captured during drone flights.

In addition to these types of policies (or the lack thereof), MuckRock also wants to learn more about the size of a particular city's fleet and the potential uses for which other agencies, beyond law enforcement, such as the fire department or the tax assessor's office, are employing these flying machines.
You can help. Let us know via this form.
You can read the full Bakersfield Police Department policy on drones below embedded below, or on the request page.
Image via Altus Air Force Base