Two hundred pages into the Federal Bureau of Investigation's copious file on the famed physicist Richard Feynman, and the reader is treated to a quite the surprise: a bizarre collage of what appears to be Feynman's face alongside large swaths of redacted text …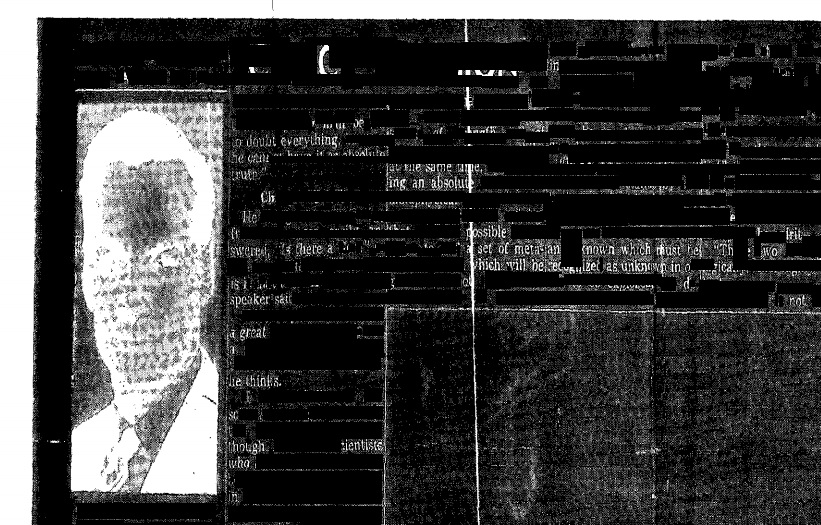 with a few cryptic phrases like "doubt everything" and "is a God" left intact.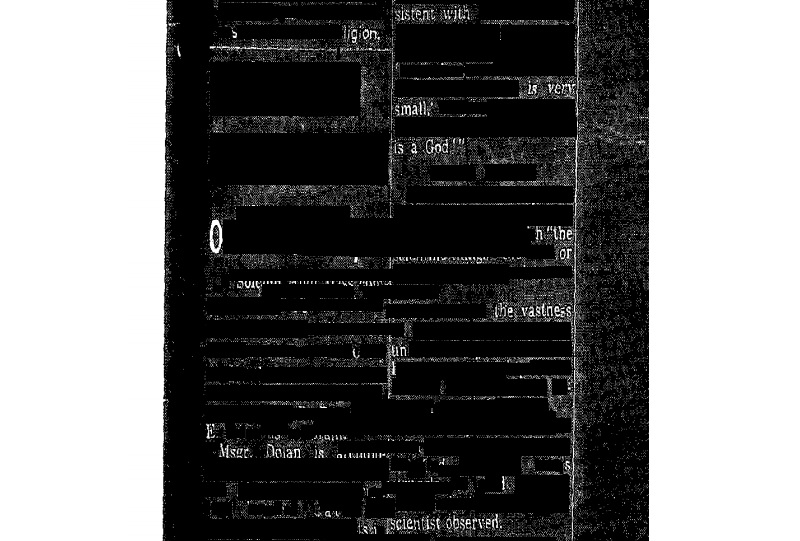 It is unclear if the redactions are original or are the work of the FBI, though the Bureau is certainly responsible for the low quality of the scans, which adds to their eeriness.
Also included - and potentially clues to the origins of the collage - is a brochure for the iconic Los Angeles department store Bullock's Wilshire …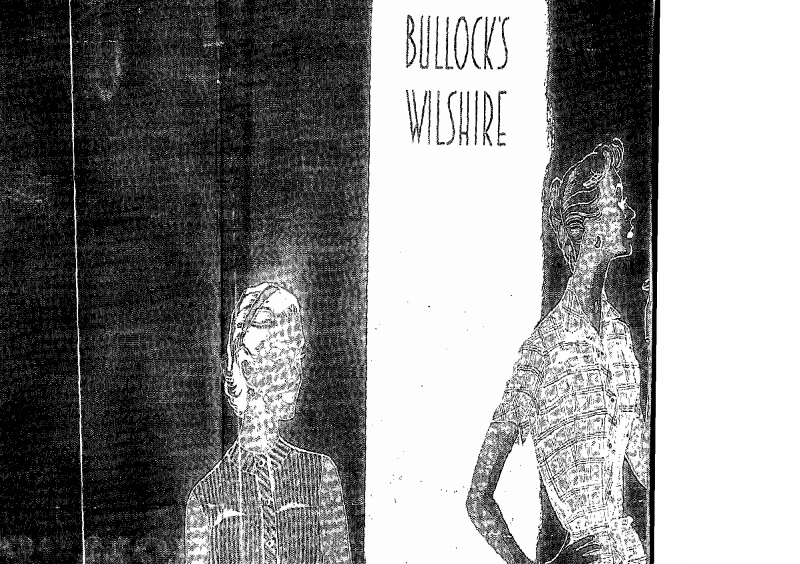 ads for Robert P. Shuler's infamous Trinity Methodist Church, also in downtown Los Angeles …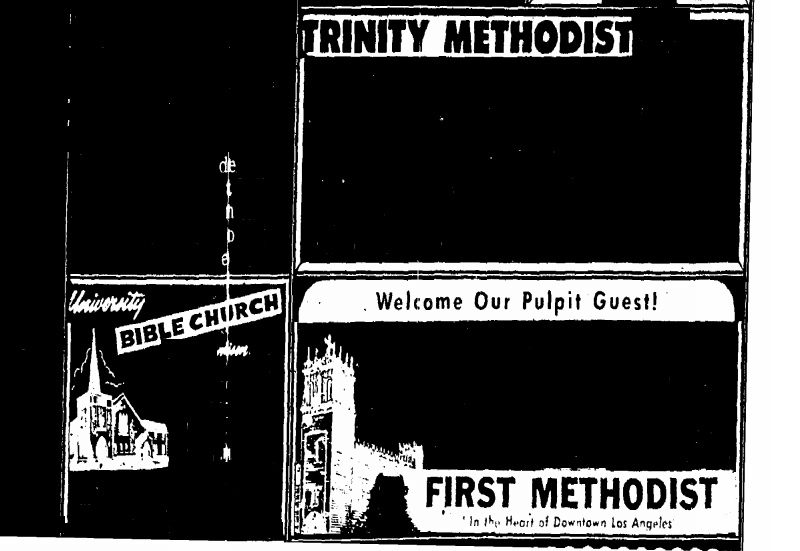 and the time "11:00 a.m."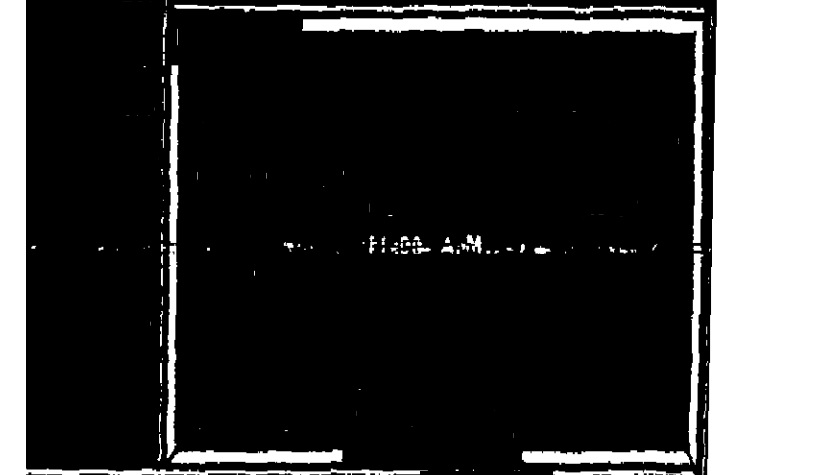 Also possibly related are newspaper clippings in the proceeding pages, which describe a heated discussion between Feynman and the University of Southern California's John Wesley Robb on one of Feynman's favorite subjects: religion.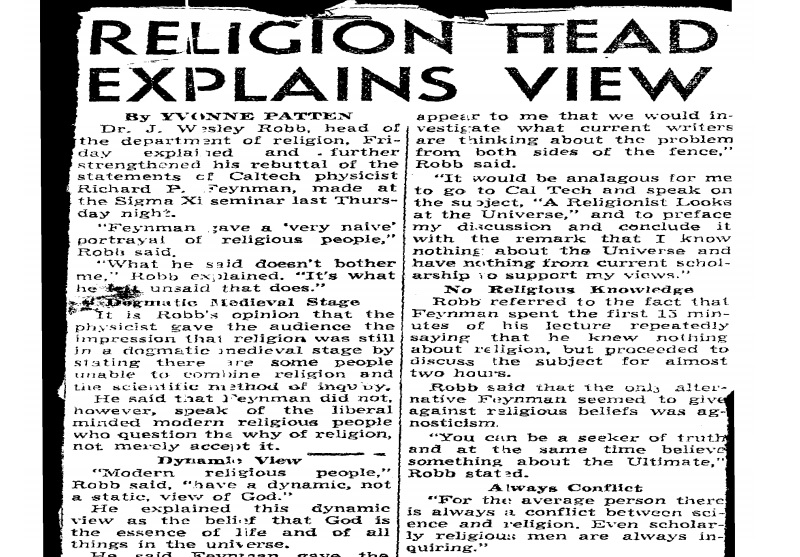 Had Feynman's comments drawn the ire of "Fighting Bob"? Was a bored Bureau agent doing some off-the-clock scrapbooking? If you know anything that can shed light on this mystery, let us know through via email, on Twitter, or on Facebook.
Read the clippings embedded below or on the request page. For more on Feynman's many run-ins with the FBI, check out the articles here.
---