By the time President Donald J. Trump finds his name on the ballot slip once again, there will be voting adults who will have spent their entire lives as citizens of a country at war in Afghanistan. But, as he mentioned during last night's State of the Union address, the battle against the insurgents carries on, presumably a renewed optimism now that, "Along with their heroic Afghan partners, our military is no longer undermined by artificial timelines and we no longer tell our enemies our plans."
The statement came on the same day the Special Inspector General for Afghanistan Reconstruction released its Quarterly Report to Congress, in which the office highlighted an alarming development in public transparency on the years-long conflict against the Taliban.

According to the IG, the office was given instructions not to release one of the most straightforward - and last publicly-available - data points on the engagement: the number of districts held by the government vs. the number held by insurgents. It notes that this information has been available for over a year, and in that time, the ratio of government to insurgent-held territory has been falling in favor of the previously metioned-enemy.

The change is an alarming one for both SIGAR, which is one of the few agencies tasked with overseeing American operations in the Middle Eastern country, Congress, and the American public, which has been shouldering the billions and billions of dollars in associated costs, including a 13% increase in civilian deaths over last year's tally.

The report also highlighted other classification efforts being undertaken by the U.S. Forces - Afghanistan…

the ongoing to difficulties of imposing law, even in the country's highest offices…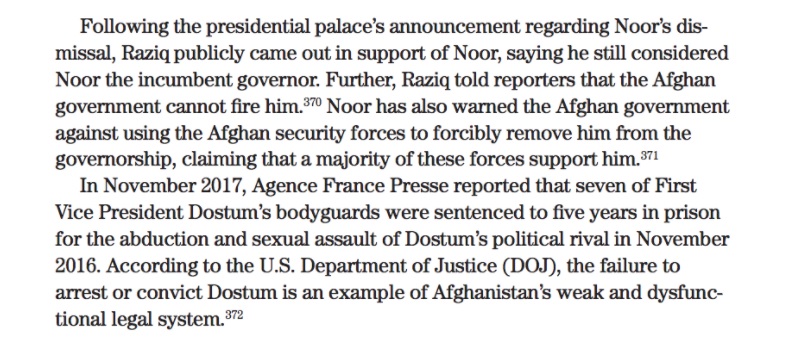 and the areas that were deemed too dangerous to conduct random, in-person interviews on how optimistic the people are feeling.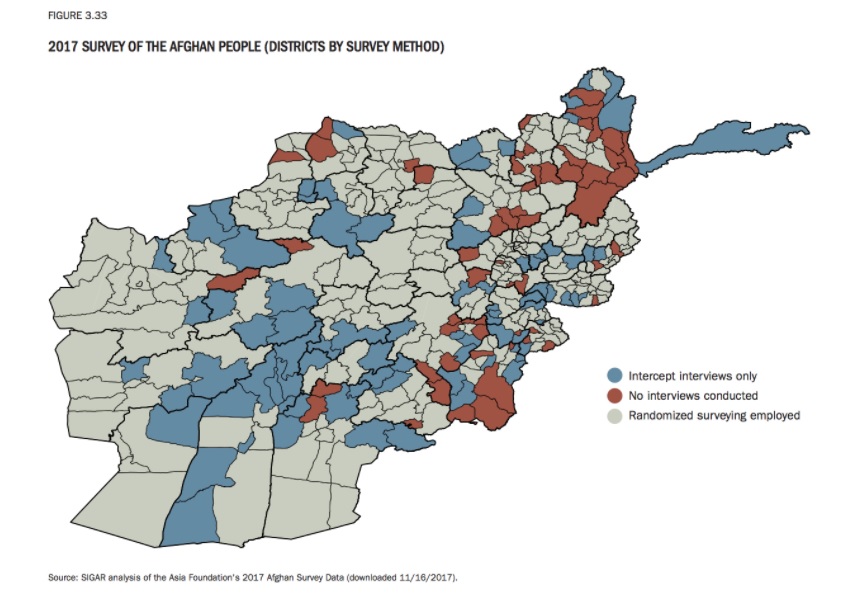 The whole report is embedded below, and you can explore more of SIGAR's oversight efforts on its website.
---
Image via Defense.gov