Another day, another public records request (or two) revealing important information.
This week, two stories that arose from FOIA requests - one revealing potential bias behind scaling back conservation efforts and another exposing the dangers of New York City's private waste collection industry. We also have a new resource for FOIA requests, upcoming awards to apply for, and a story that may or may not show how government officials are feeling about handling FOIA requests.
Send over your favorite FOIA stories via email, on Twitter, or on Facebook, and maybe we'll include them in the next roundup.
Is handling public record requests a punishment for government officials?
That's what sources told John Bowden with The Hill when reporting on the temporary reassignment of Lawrence Bartlett, head of refugee admissions at the State Department's Population, Refugees and Migration bureau, to an office that handles FOIA requests.
According to the article:
Current and former officials, however, say that such an assignment is unusual for someone with Bartlett's rank and experience. The FOIA office, they said, is like being reassigned to "Siberia."

"The FOIA office was always the punch line of a joke around here, as in: 'They'll send me to the FOIA office,'" one current official said.
There's already been some backlash to the Siberia comment.
Read the full story. If you're a FOIA officer, we'd love to hear your thoughts on the issue.
New Englanders: Upcoming deadline for journalism awards and a new NEFAC president
Know an outstanding investigative journalist or investigative team that has fought for the public's right for information?
Submissions for the New England First Amendment Coalition's annual Michael Donoghue Freedom of Information and Antonia Orfield Citizenship awards are due by Monday, January 15. The awards will be presented at NEFAC's annual New England First Amendment Awards luncheon on February 23 in Boston.
Submission forms and requirements for the awards can be found here .
In other NEFAC news, Karen Bordeleau, former executive editor of The Providence Journal, started her new role as president of NEFAC this month . Other new members of the executive board include Naomi Schalit, an investigative reporter and co-founder of the Maine Center for Public Interest Reporting, and Gregory V. Sullivan, general counsel for the Union Leader Corporation in New Hampshire.
Low Pay, High Risk
Fatalities and injuries on the job, reckless driving and unsafe garbage trucks are commonplace when it comes to collecting trash, as Kiara Feldman, a reporter with The Investigative Fund, reported for ProPublica.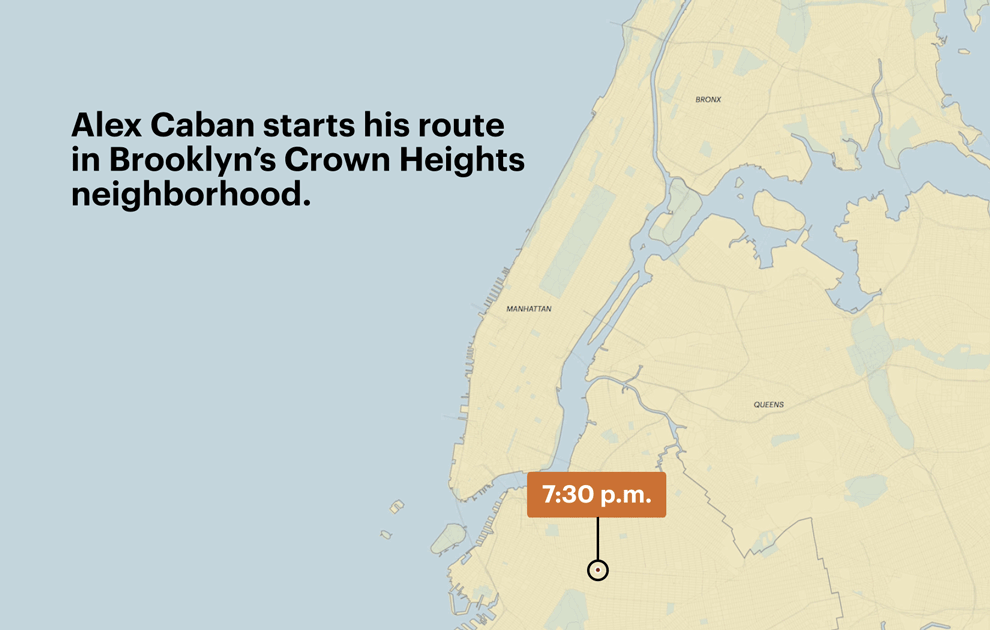 Image via ProPublica
The investigation into the private garbage collection agency in New York City found "waste and recycling work is the fifth most fatal job in America - far more deadly than serving as a police officer or a firefighter."
Feldman noted that the waste industry averages about one worker fatality a week, and while shadowing a garbage truck driver on his overnight shift, she witnessed him run red lights and even fall asleep at the wheel:
What I saw opened the door to a far more complex investigation than I'd anticipated, one that involved dozens of interviews over 18 months with drivers, helpers, regulators, owners and experts; combing through thousands of pages of civil and criminal records; reviewing hundreds of documents obtained through public-records requests; and building a database of federal truck inspection records.
This article was reported in partnership between ProPublica and The Investigative Fund, and can be read here.
Inside interests within Trump's cabinet
The Department of Interior received national attention for rolling back two major Obama-era conservation policies last month, but there may be more to these decisions than meets the eye.
Thanks to a public records request, Pacific Standard reporter Jimmy Tobias was able to obtain the personal schedule of Daniel Jorjani, the current Principal Deputy Solicitor of the Department of Interior. According to the documents, Jorjani, who serves as a lawyer within the department, regularly met with representatives in the oil, gas, logging, cattle, and wind industries typically affected by policies like the two eliminated.
On the contrary, meetings with conservation groups, Tobias reported, seemed to be "exceedingly scarce."
Check out the full story, including the documents obtained in the request, here. And check out all of our FOIA resources related to the Trump administration.
Need more FOIA help? SPJ is there for you
The Society of Professional Journalists has recently launched a resource to help journalists with public record requests .
If you're running into significant FOIA roadblocks, email the SPJ at foia@spj.org and they will work with a FOIA attorney to connect you with experts and other resources to help you on your way.
According to the post on their website announcing the resource, "SPJ hopes that by offering this resource, more journalists will be given the assistance they need to continue working as government watchdogs."
Seen a great FOIA-based news story? Let us know and maybe we can include it in our next round up! Send it over via email, on Twitter, or on Facebook.
---
Header image by Patrick Müller via Flickr and is licensed under CC BY-NC-ND 2.0.