According to records obtained by the Washington Post, the Bureau of Land Management is recommending new legislation that would limit the number of FOIA requests individuals and agencies could file with the agency, create stricter criteria for fee waivers, and increase fees for "search and redaction."

For justification, BLM cites the agency's limited resources, which in turn causes requests to "slow down the agency's decision-making process." In Financial Year 2016, the report states, the agency's FOIA work cost $2.8 million, which was approximately .2 percent of the agency's total budget of $1.3 billion that year.
As has been written about before, the vast majority of FOIA requests are by commercial entities. For some agencies, the percentage of commercial requests are as high as 95 percent.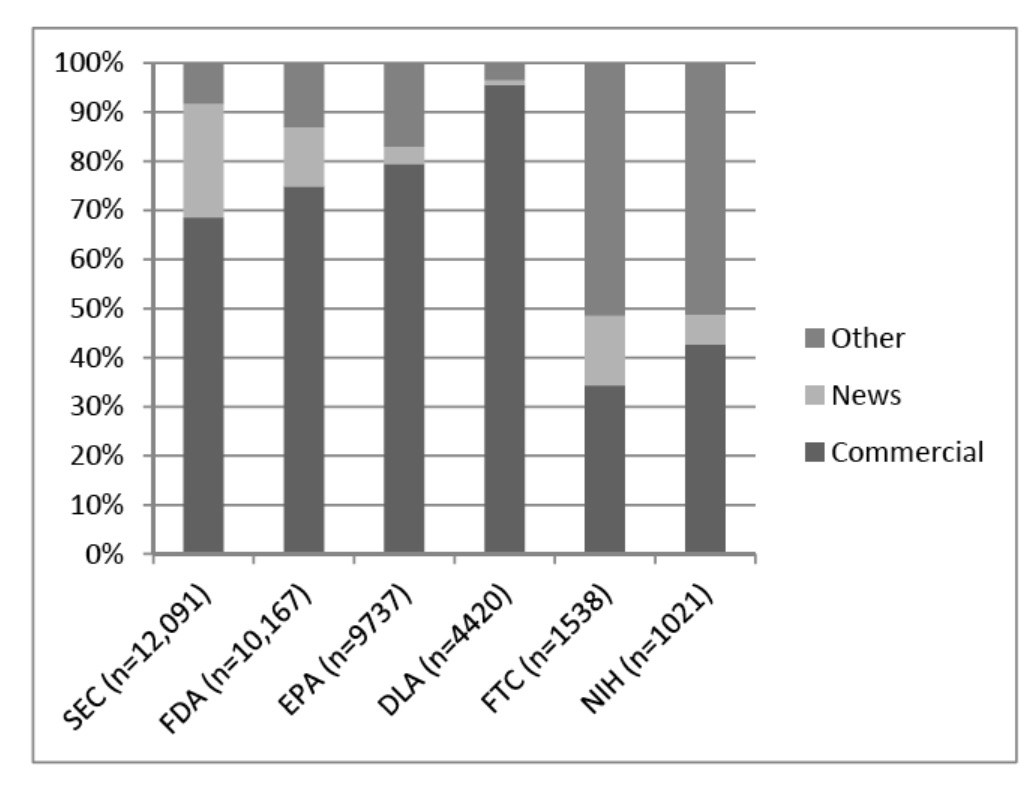 Image via The Sunlight Foundation
Media requests only make up a fraction of the total requests agencies receive, but the new policy setting an organizational "cap" on requests could severely hamper the work of journalists - and concerned citizens - trying to use FOIA for its intended purpose.
The recommendations are part of a report created for the Department of the Interior on how to, in the words of the Post, "expedite extractive activities on 245 million acres of public land." The report is in keeping with the DOI's track record with FOIA, which has viewed public scrutiny with suspicion, and at times, outright hostility.
Read the full report embedded below, or on the Post.
---
Image via Department of the Interior Flickr