Law enforcement across the country is grappling with the moral and legal complexity of cooperating with Immigration and Customs Enforcement. While ICE officials continue to send out requests to detain inmates on their behalf, recent court cases like Roy v. Los Angeles have limited the ability of law enforcement to comply.
However these issues aren't new - as records released last week show, California has been documenting the debate over cooperating with immigration officials for over 25 years.
This May, the California Department of Corrections and Rehabilitation officially changed its policy regarding ICE detainees: The CDCR was no longer to hold inmates with ICE detainers past their parole or release dates. However, this memo only clarified what had been their existing policy for years, according to CDCR information officer Bill Sessa.
In memos dating back to 1993 - prior to the creation of ICE, when the Department of Justice's US Immigration and Naturalization Services was the agency responsible for overseeing immigration - CDCR clarifies issues such as when an inmate can be released to an USINS detainer.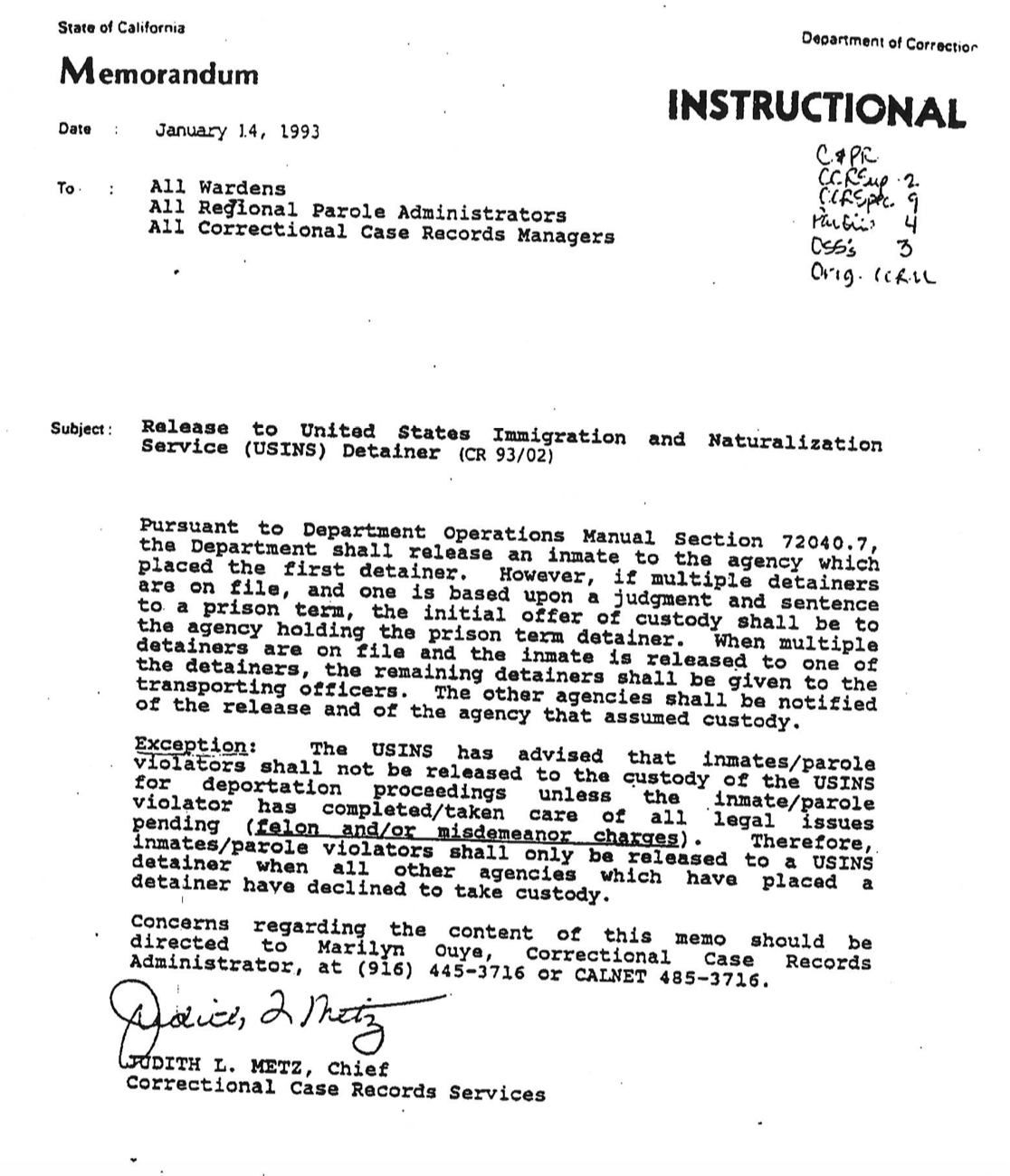 In 1995, the issue of holding inmates in Reception Centers is central, as is accommodating review of inmates by USINS.
Later, the memos mention a cooperative agreement with INS to help quickly deport "illegal alien inmates".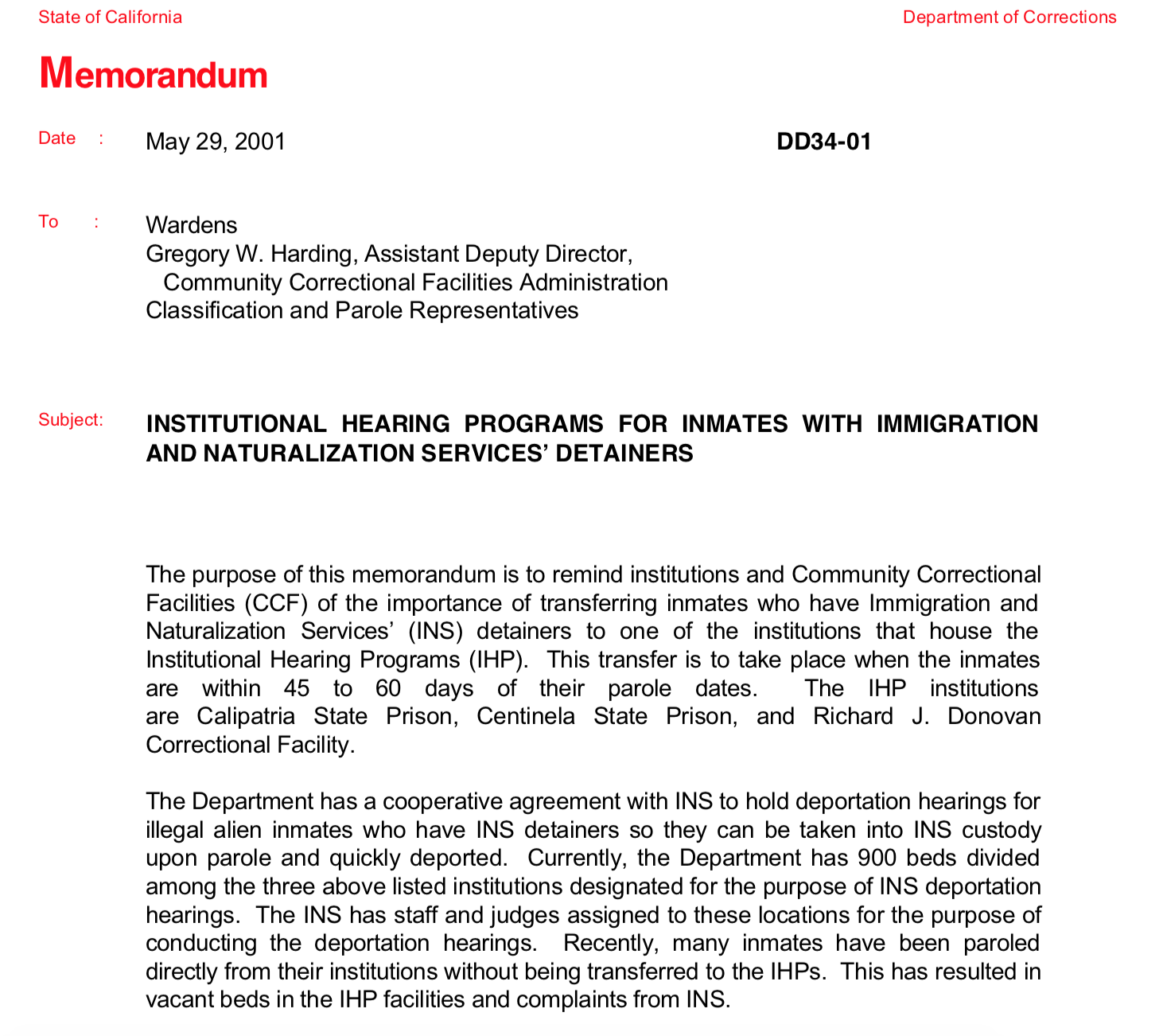 Other states and municipalities have cooperated with ICE - some less than others. An ICE report from 2017 lists 11 pages worth of jurisdictions that limit cooperation with ICE.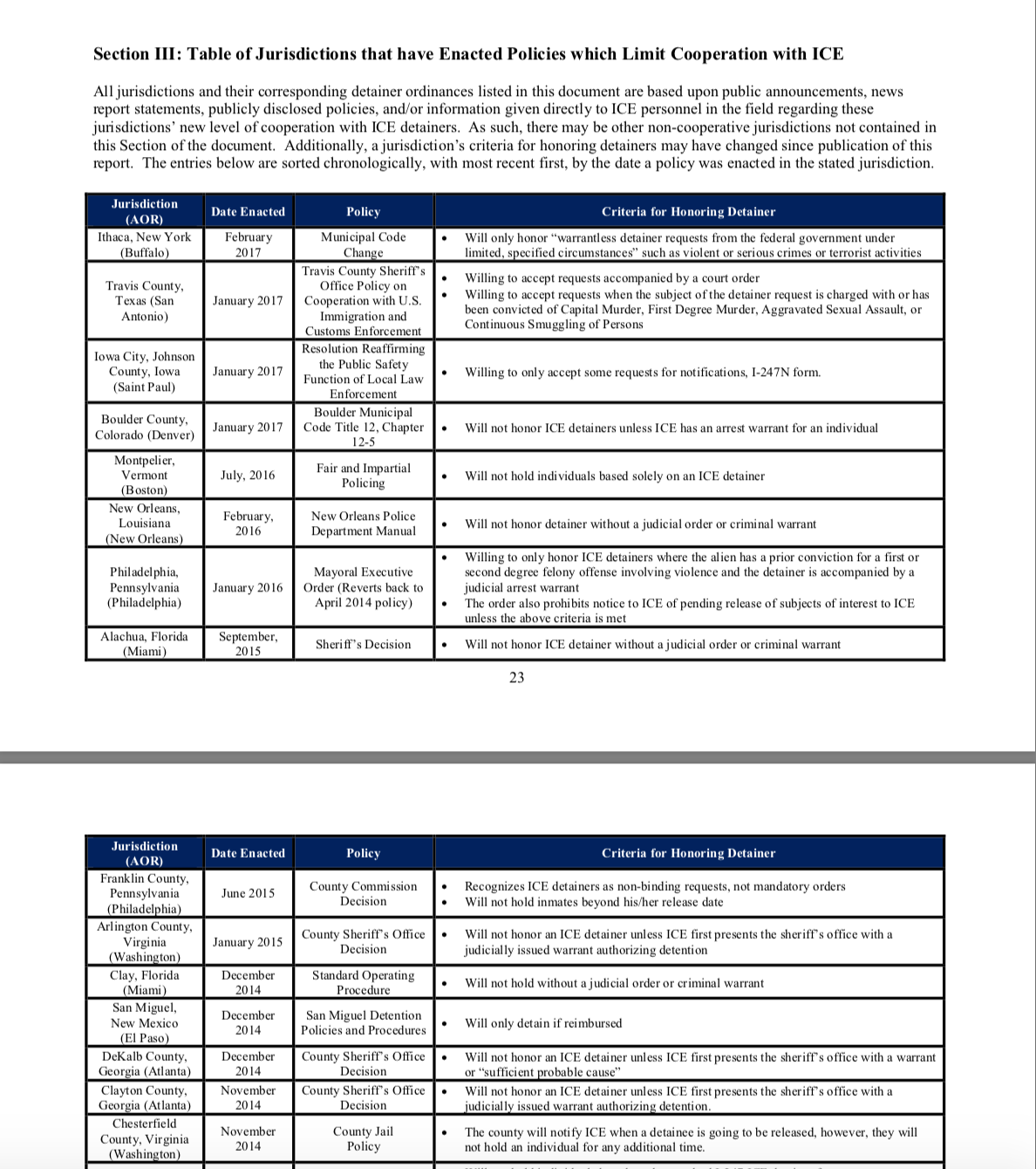 Washington D.C.'s Department of Corrections in 2017 updated their policy on processing inmates with the objective of ensuring DC resources "are not used for federal immigration enforcement activities." The policy outlines when to notify ICE about an inmate's status but clarifies inmates will not be held past their release date.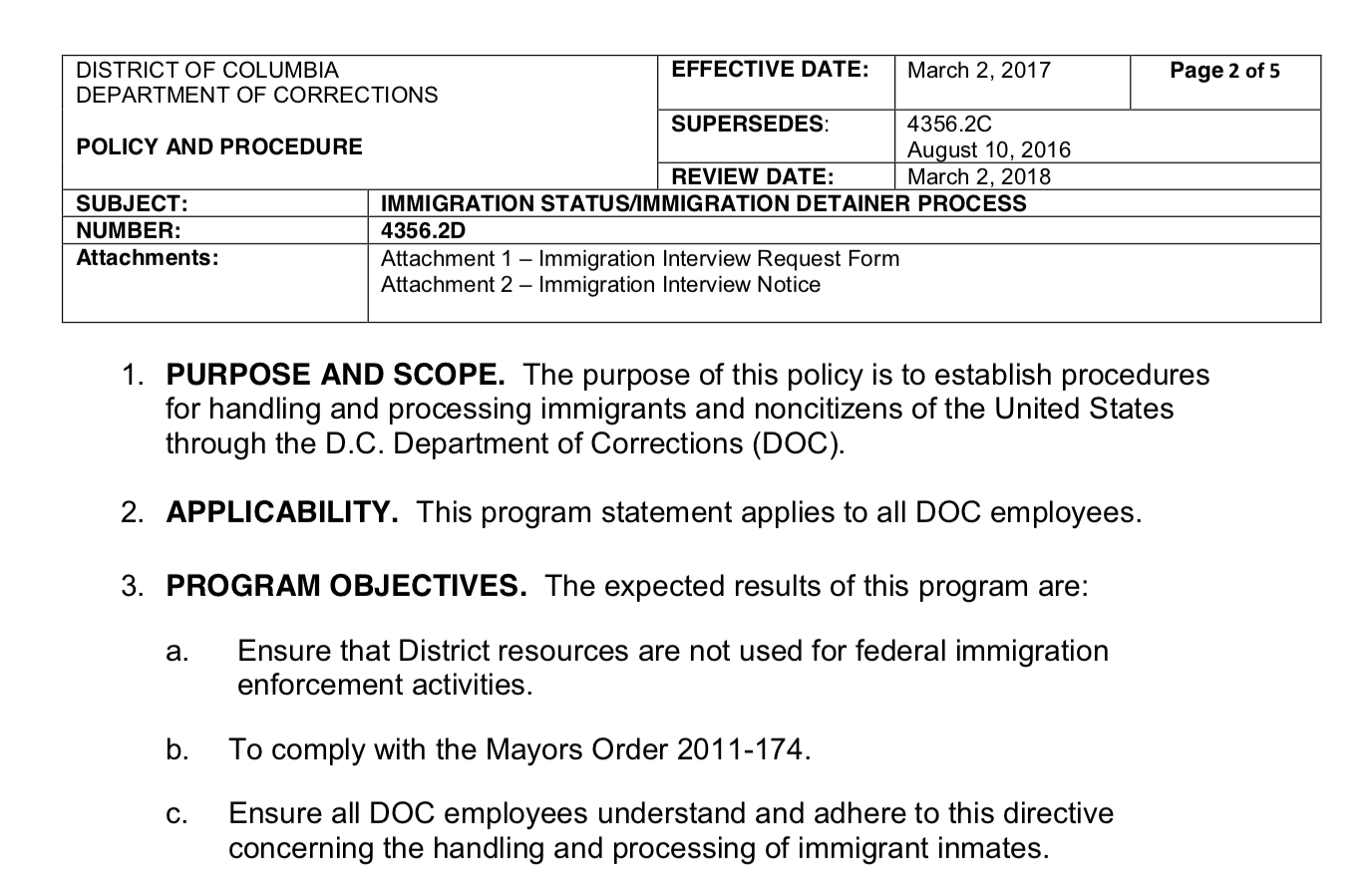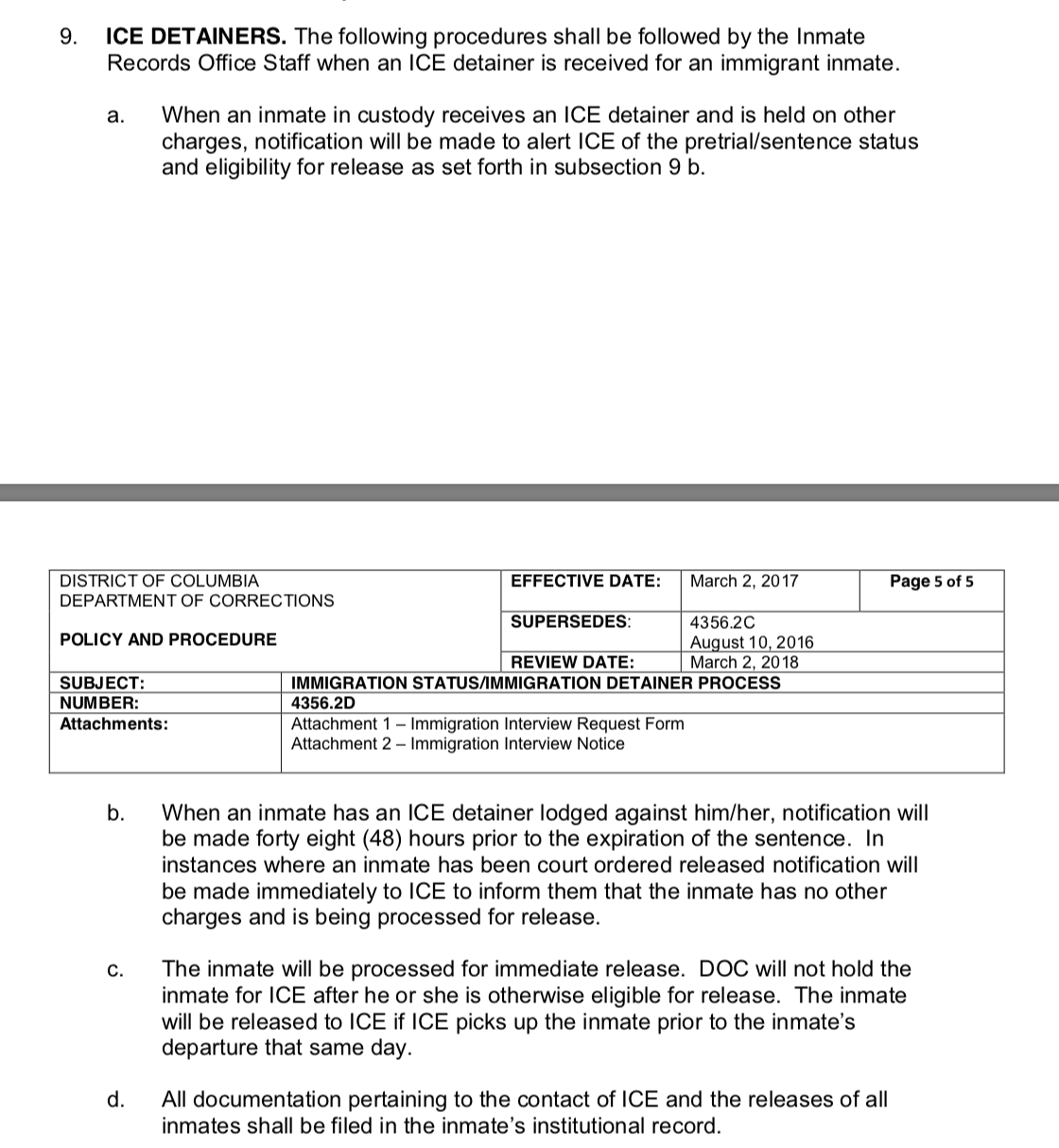 Similarly, Connecticut in 2014 expanded on its 2013 TRUST act - which limited when law enforcement officers could hold inmates on civil immigration detainers - by further limiting cooperation with ICE.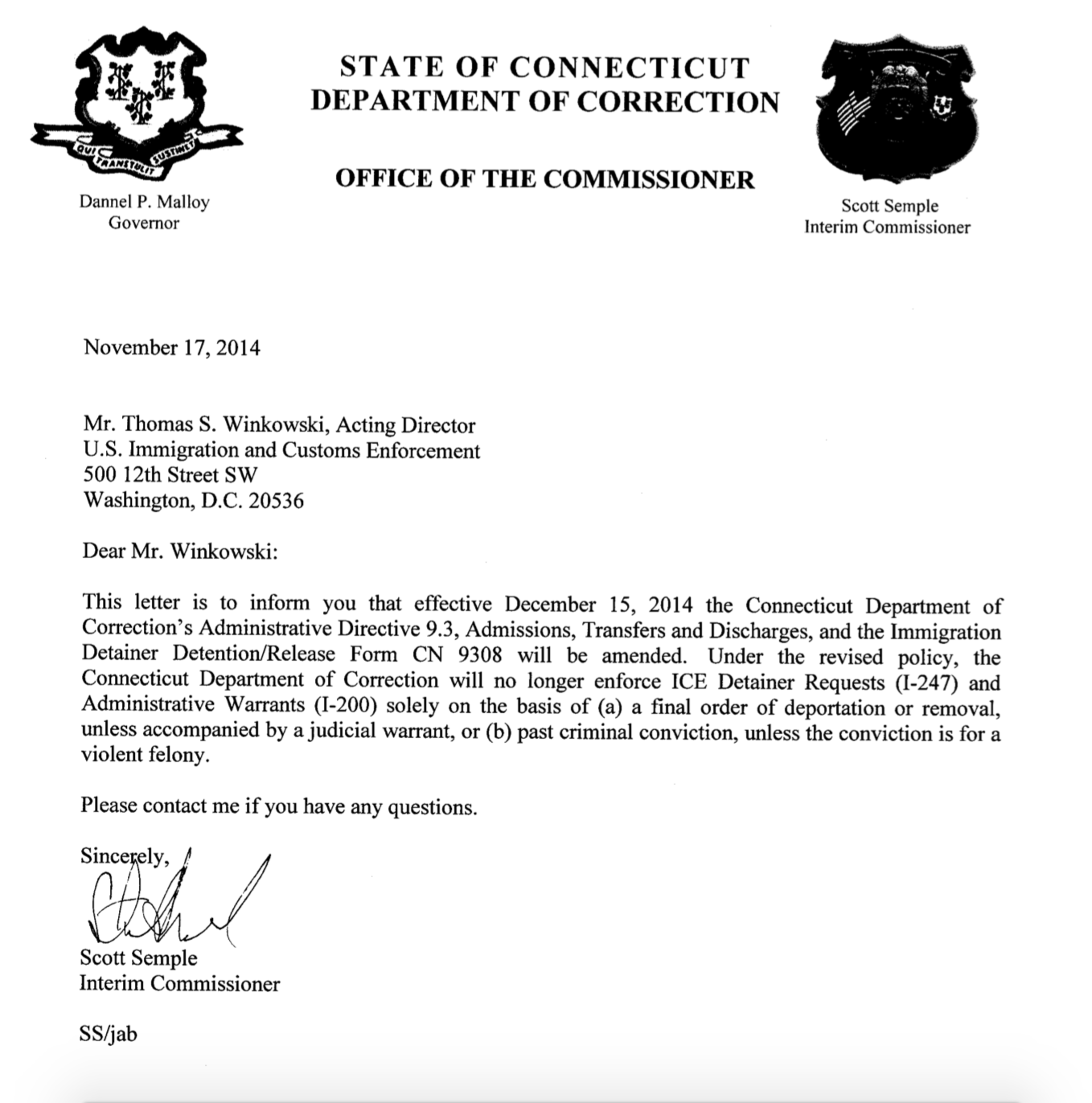 However, a 2017 Kansas Department of Corrections 2017 document promotes cooperation and mentions a "systematic and reciprocal agreement" with ICE.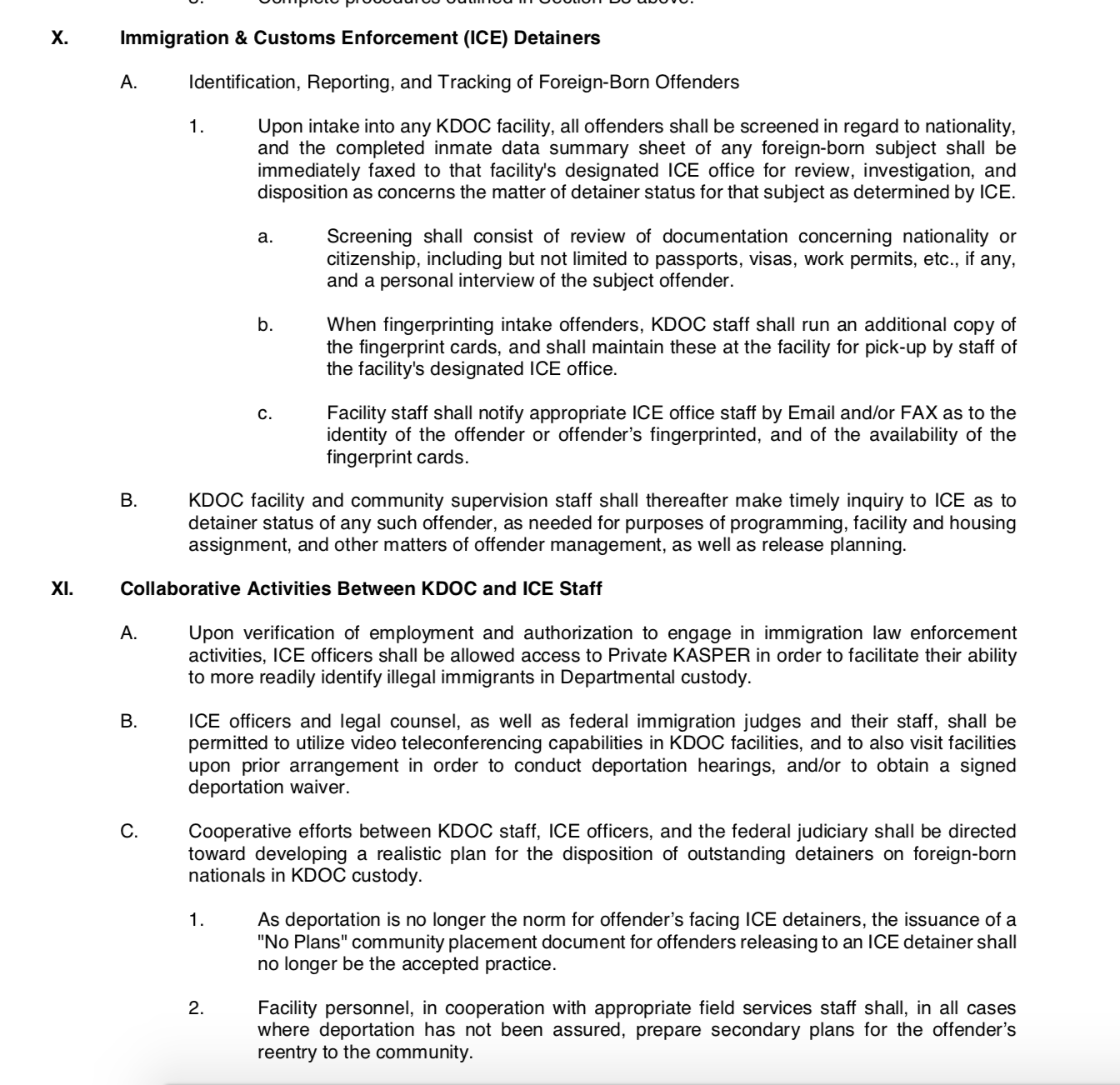 And a document with data from October 1st, 2016 to September 30th, 2017 shows how wthe New York City Department of Correction - despite not honoring over 400 requests - still transferred 20 people to federal immigration and authorities and held 81 people past their release dates in 2016 and 2017.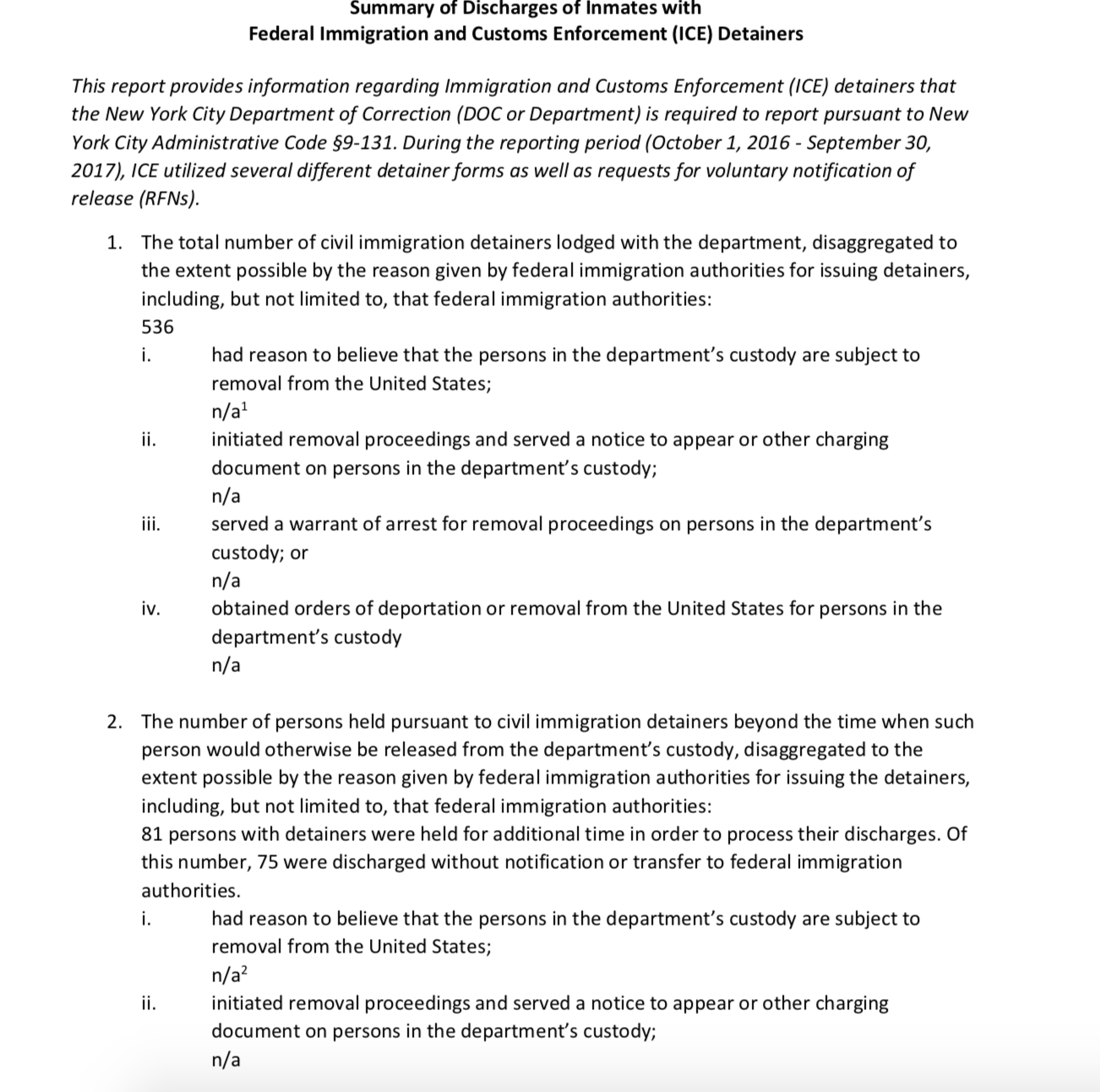 Detainers are a "key tool" for ICE, according to the ACLU's website, which also said "to imprison people without due process and, in many cases, without any charges pending or probable cause of any violation has raised serious constitutional concerns."
However, an ICE press release from June said ICE was committed to public safety and said NYPD's failure to honor ICE detainers cause the release of almost 40 people, who then "reoffended and were again arrested for crimes".
The memo announcing CDCR's policy change is embedded below, and read the rest of the records on the request page.
---
Image via ICE Flickr