A couple years ago, we offered a peek into the MuckRock offices to see how the FOIA is made. Since then, we've moved (twice), brought our founders on full-time, and gone from processing hundreds of requests a month to thousands, releasing over a million pages of government records into the public domain. Today, we wanted to welcome you back to meet the staff and see what's changed.
Chief Executive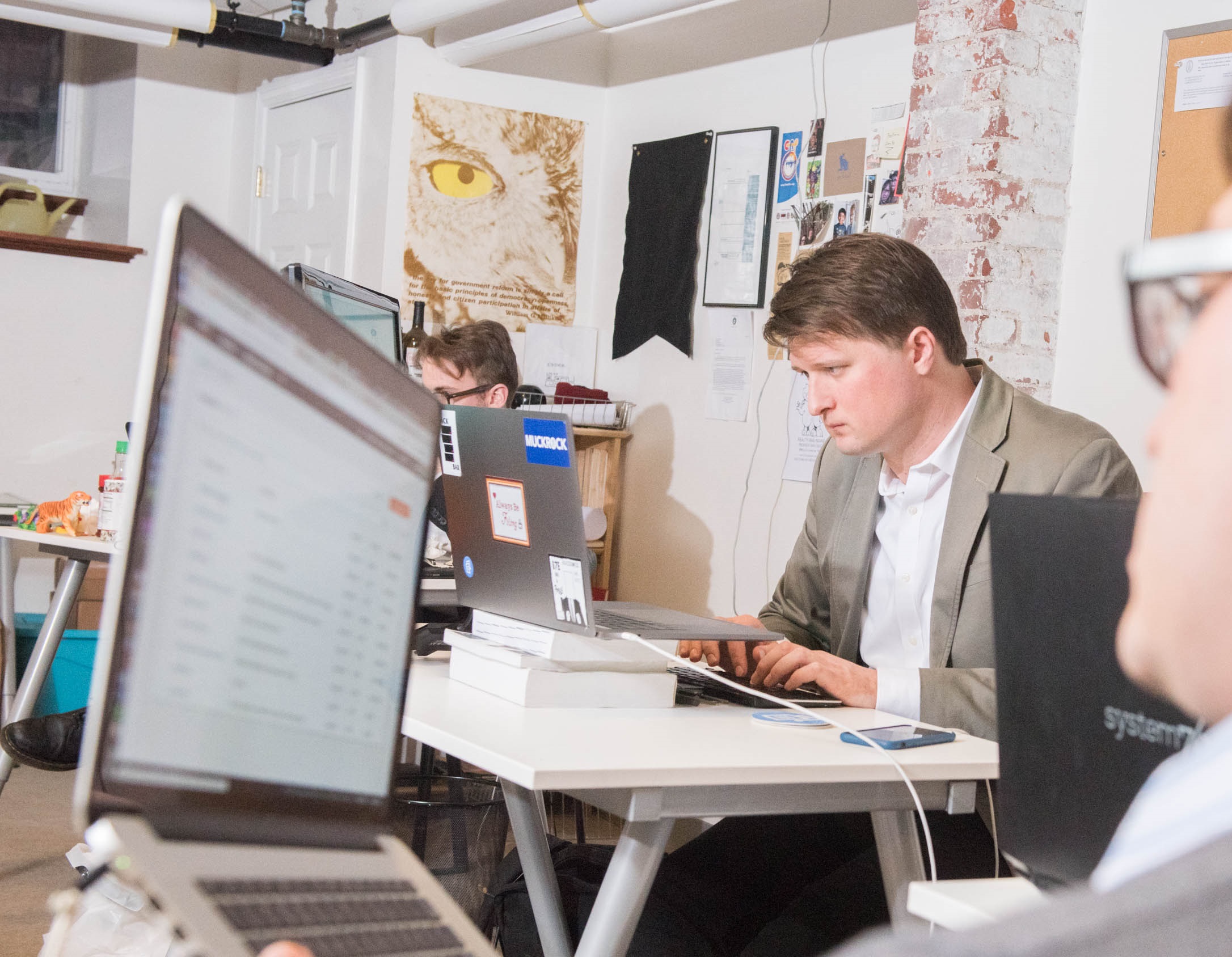 Morisy was previously an editor at the Boston Globe, where he launched the paper's technology vertical BetaBoston. He is currently a 2018-19 nonresidential fellow at Reynolds Journalism Institute at the University of Missouri. He was a 2014-2015 John S. Knight Journalism Fellow at Stanford and a 2012-2013 Edmond J. Safra Center for Ethics Network Fellow at Harvard. He graduated in 2007 from Cornell University with a degree in English, but everything he learned about running a newsroom ultimately comes from his first boss and mentor, J. Jonah Jameson.
Admin Responsibilities: FOIA strategy and training
Morisy works closely with newsrooms looking to increase their use of public records, whether on a specific project or helping a team start thinking through how to use MuckRock request information that will help their reporters or researchers break news, understand key public policy issues, or otherwise help open up government.
Co-founder/CTO/Lead Developer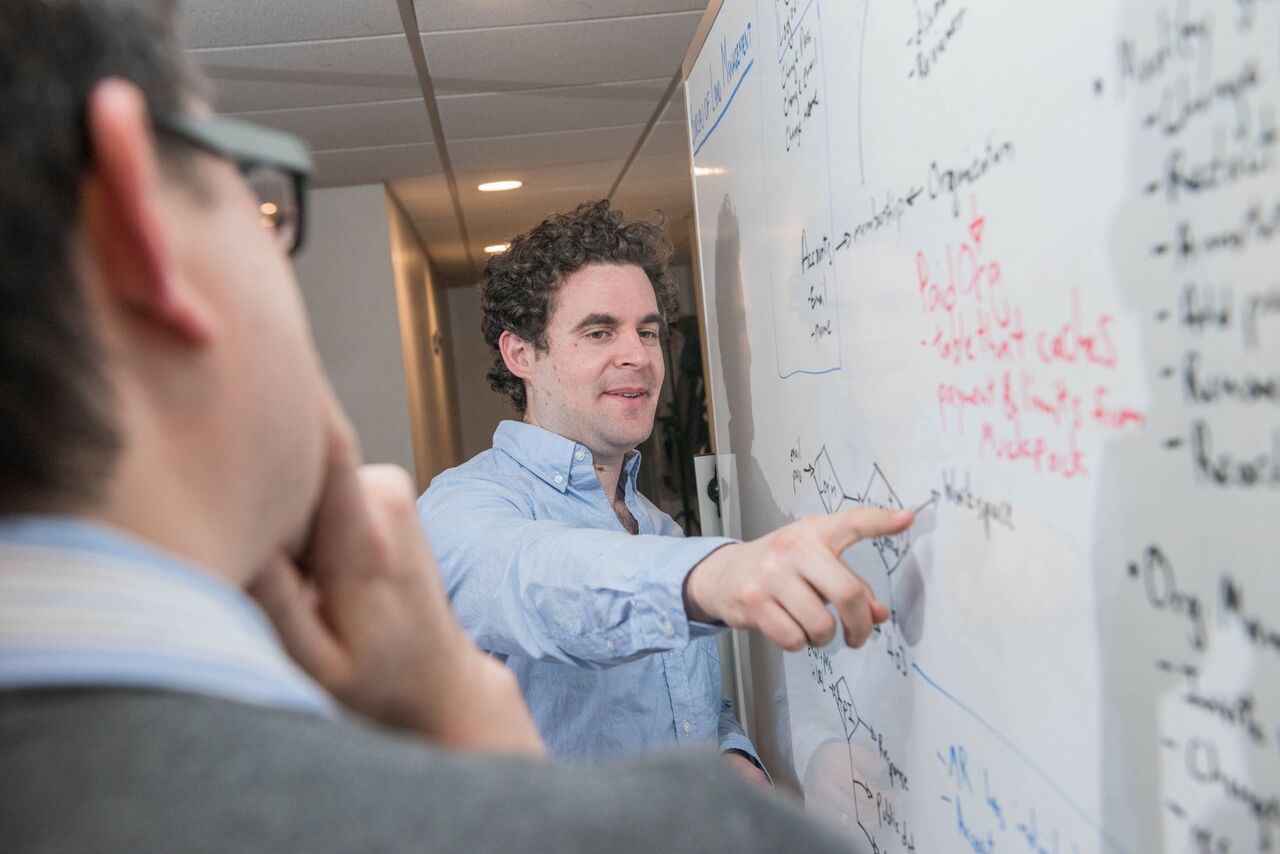 Kotler is the site's lead developer and site architect. He is a veteran of multiple technology companies and startups, including AMD, Achronix, and eProvenance. He graduated magna cum laude with a Bachelors degree in Electrical and Computer Engineering from Cornell University in 2007, and earned a Masters Degree from Cornell in 2008.
Admin Responsibilities: Technical support
When asked to provide a short description of his administrative responsibilities, Kotler just repeated the words "Technical support."
Executive Editor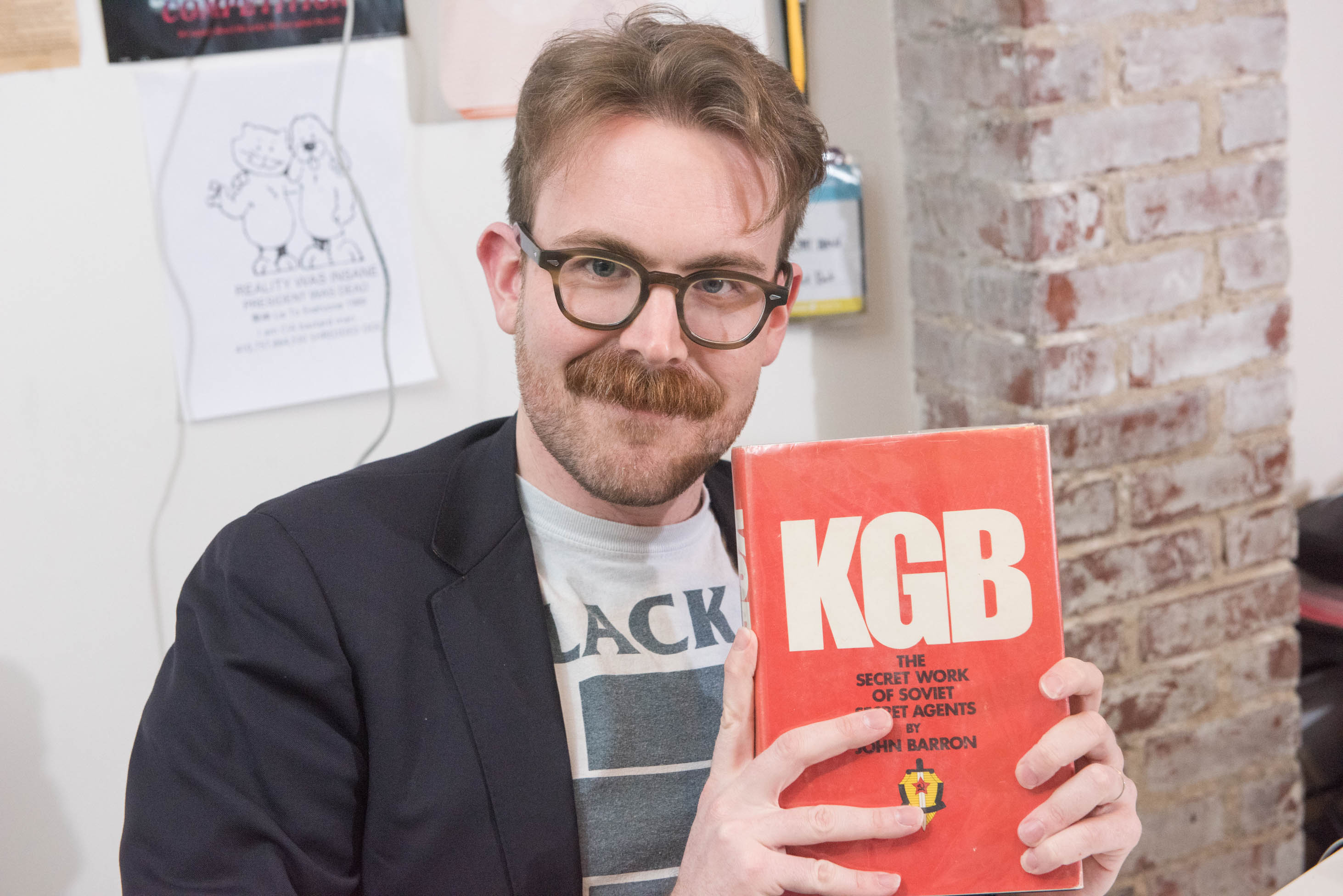 Brown is a graduate of Bowdoin College, the former editor-in-chief of the alt-weekly DigBoston, the author of a really stupid book about owls, and at one point ran a computer lab in a church basement. He is responsible for translating the organization's investigative journalism, open gov advocacy, and fun FOIA finds into articles. He has written extensively on CIA and FBI history, has been quoted saying some really harsh things about said history, and is working on compiling the largest public archive of photos of American Presidents with cake ever assembled. Please ask him about J. Edgar Hoover's favorite sandwich.
Admin Responsibilities: Tweeting, FOIA talks and training
Brown used to scan in documents MuckRock received in the mail, but doesn't do that anymore. The rest of staff joked that freed up more time for him to spend on Twitter, which is hurtful and accurate. He now haunts the info@muckrock.com account, answering the easy support emails with way too many exclamation points and farming out the hard ones to everyone else. He avoids getting yelled at by frequently ditching to give talks and FOIA training sessions to newsrooms and community organizations.
Projects Editor and Senior Reporter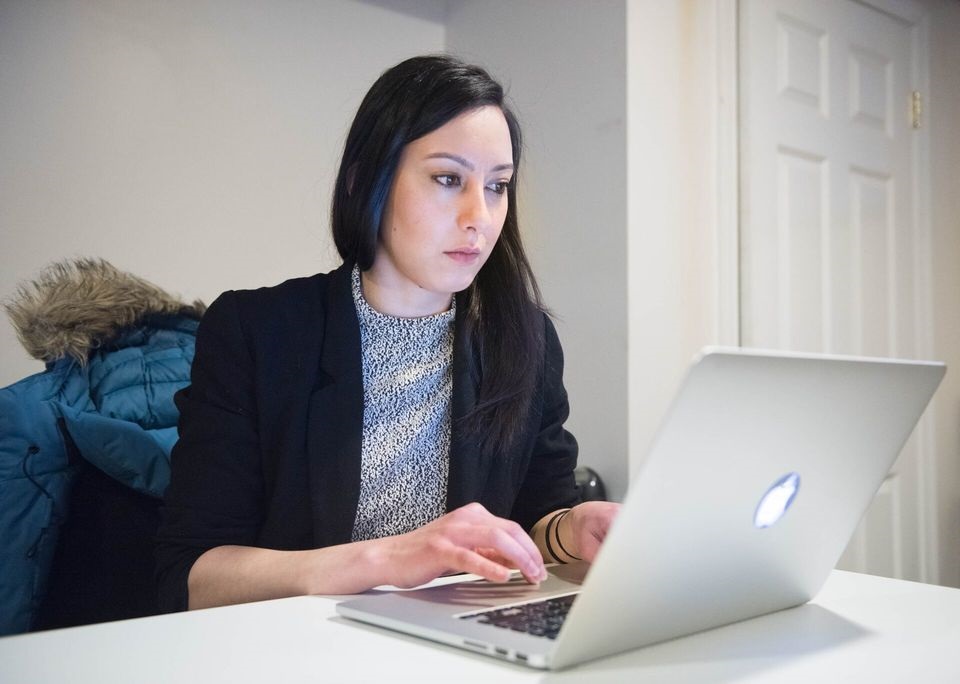 A graduate of Harvard University, Lipton manages the site's growing community of user-generated, public records-focused investigations and campaigns. She spends a lot of time thinking about the privatization of the criminal justice system and this whole crazy experiment of American democracy. She hasn't responded to your email yet, but that doesn't mean that she doesn't care.
Admin Responsibilities: Customer support, encouraging jokes, writing
Lipton bounces between answering users' requests for help, encouraging our investigations, and considering ways to engage the public. After years of snail mail responsibilities, she is also very good at folding a sheet of paper into thirds.
Office Manager and Local Reporter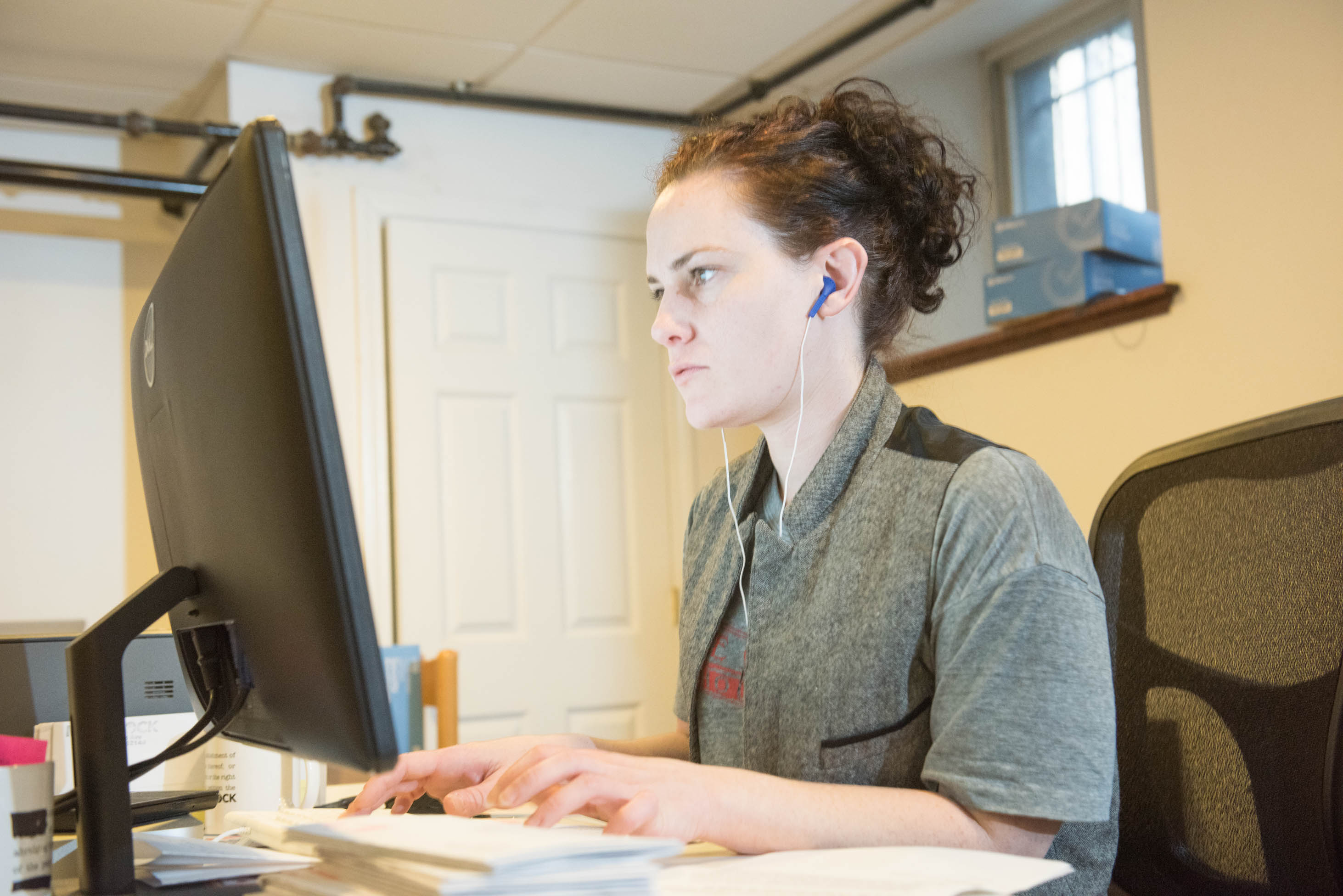 A veteran of several Massachusetts newspapers, Russell is responsible for scanning acres of trees worth of documents, answering users' questions, writing about public records issues that affect people at the local level. She also calls people that work at government agencies, most of whom are extremely helpful, some of whom test her faith in in government by asking "you want to file a what?"
Admin Responsibilities: Scanning, snail mail, filing user requests through government portals.
Russell scans docs onto the site, submits requests to agencies for users via online portals, mails requests the old fashioned way, and spends way too much time on the phone with well-meaning but extremely tech illiterate town clerks.
As always, thanks to the amazing MuckRock community for making our work possible. If you want to get in touch, send us an email at info@muckrock.com.