Ellsworth Kelly spent nearly all of his 92 years creating geometrically-concerned works of abstract and colorful art - a focus he tuned for some time as a Camouflage Technician for the U.S. Army during World War II. But when he applied to participate in the European Recovery Program - popularly known as the Marshall Plan - he generated 50-odd pages in the files of the Federal Bureau of Investigation, not for his military exploits but for concerns that an art school friendship might have been something more.

Kelly was nearly 20 when he began his time in the military on January 1, 1943. Prior to enlistment, Kelly had studied art at the Pratt Institute.

After his honorable discharge, he continued to pursue his artistic study at the School of the Museum of Fine Arts in Boston. And while many of those interviewed by the FBI had nothing negative to say about the boy, who seemed a bit sensitive …

one informant provided plenty of suspicion in return for confidentiality, suggesting that the applicant's possible preference for romance with the same sex, in addition to a not-yet-fully-matured temperament, "would embarrass the government."

The relationship was cause enough for a deeper investigation …

and the agency ultimately interviewed dozens of people in their background investigation into Mr. Kelly's application.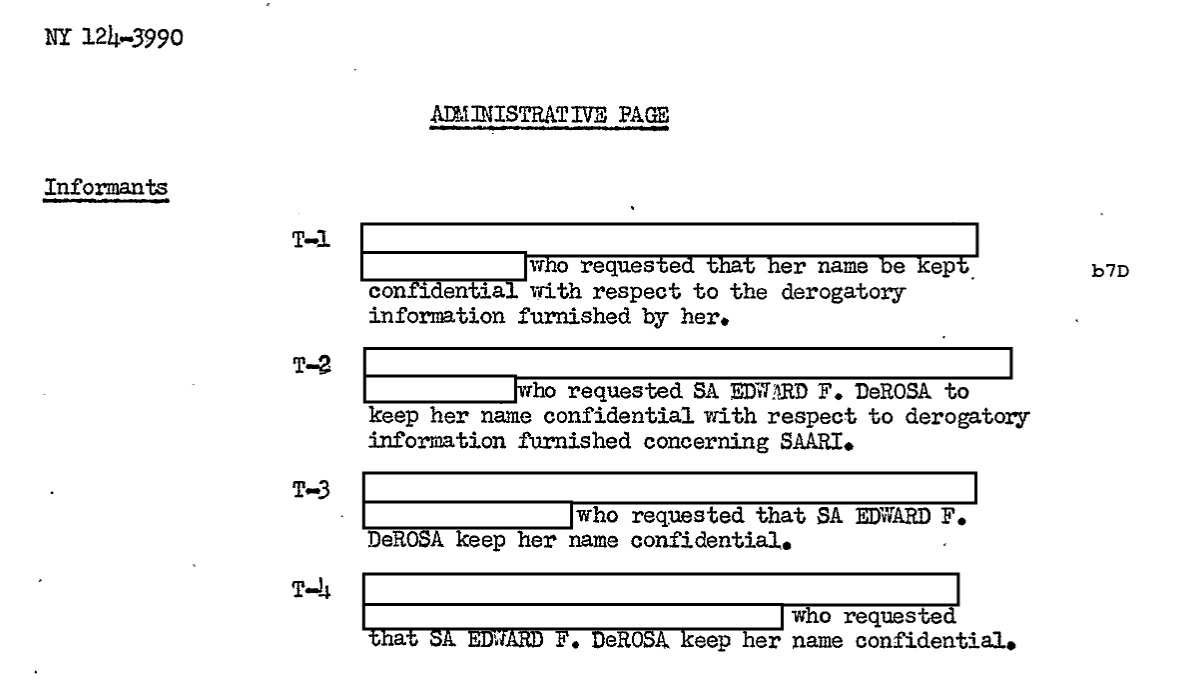 It's unclear whether Mr. Kelly ultimately ended up getting the position he applied for, though he did continue to spend the next few years in Europe. The next note in his dossier doesn't come until 1965, as part of a review of cartoonist Russell Patterson's files.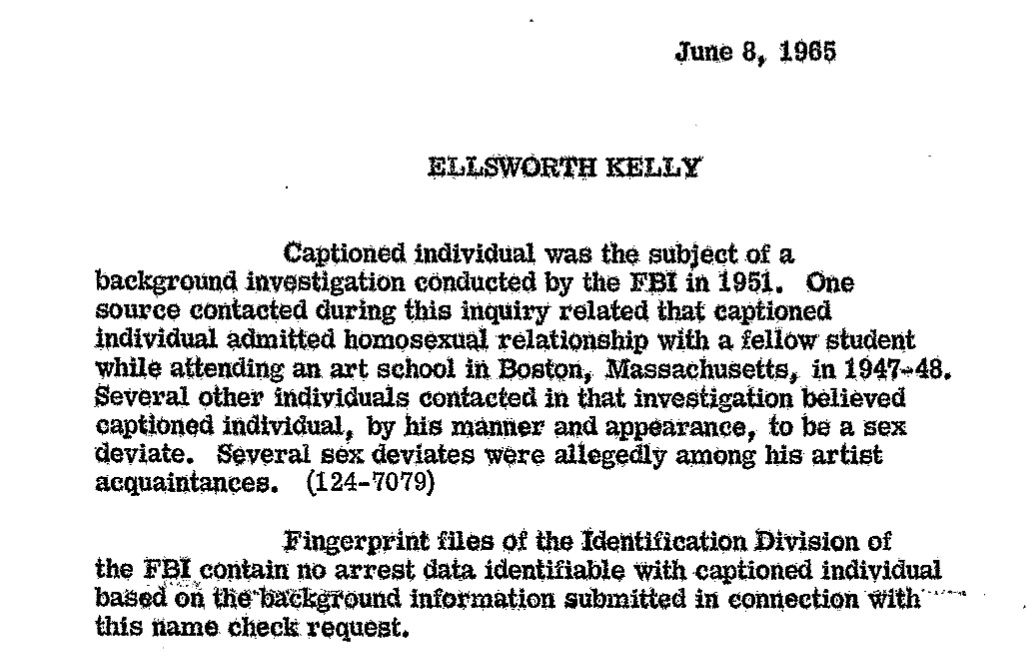 Read the full file embedded below, or on the request page.
---
Image via Voorlinden Museum