Though major social media networks, like Twitter and Facebook, rescinded access to their APIs from early surveillance software leaders, the market for multi-platform peeks into citizens' daily digital lives continues to thrive.
In the wake of ACLU scrutiny and media coverage of Geofeedia and its use monitoring protestors, ultimately leading to the company's decomposition, companies like Media Sonar and Magnet Forensics remain popular with law enforcement agencies across the country. At a lower price point than offerings like Geofeedia, which cost as much as $25,000 for an annual subscription, and with expanding and building capabilities, these companies are but part of a growing arsenal used by law enforcement to monitor civilians in the digital sphere.
As part of an ongoing inquiry into the policies and programs being used by local police department for Internet surveillance efforts, MuckRock has surveyed hundreds of agency suggestions submitted by the public.
As trial subscriptions and relationships between police and Geofeedia waned, new contracts with Media Sonar, which offers its services to a variety of industries, and Magnet Forensics, which claims to focus primarily on law enforcement needs, have been newly inked from coast-to-coast.
Amherst Police Department, in Massachusetts, recently provided an active agreement with the Ontario-based Media Sonar.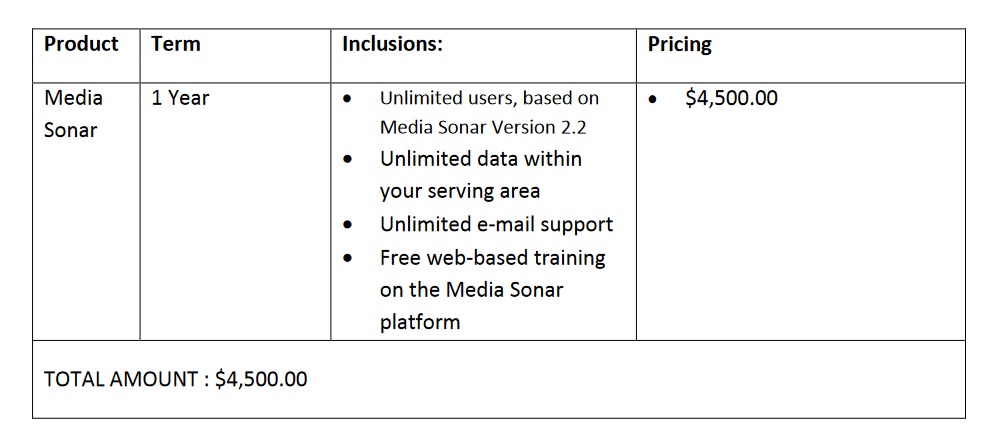 Atlanta, Georgia is also in an active agreement with the company, for which it pays 10,000 a year, based on a pricing scale dependent on the population of the area being served.

And San Luis Obispo, California also subscribes to the company's services.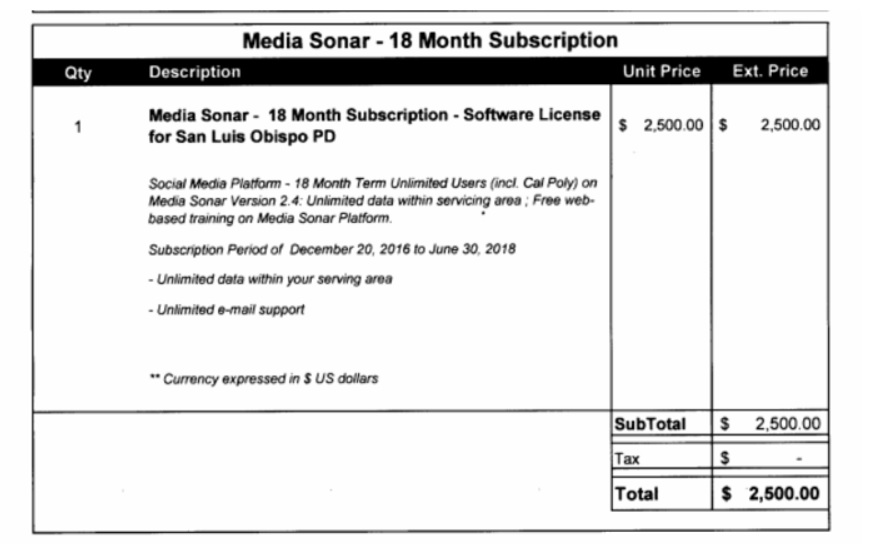 That agreement, dated December 20, 2016, includes a provision offering a prorated refund should the company's feed of data slow significantly. Twitter had already limited access to the company by that point, claiming that, similarly to Geofeedia and another company, SnapTrends, it had terminated access to Media Sonar and would continue to do so.

Meanwhile, Magnet Forensics, which claims to specialize in collecting and correlating Internet activity across mobile and computer devices, recently teamed up with decryption specialists Passware, to expand its ability to access information protected by encryption technology.

You can help MuckRock track the growth of Internet surveillance. Submit your local law enforcement agency into the form below, and we'll submit a request to them about their social media stalking.
---
Image by poweredbysearch.com via Flickr and is licensed under CC BY 2.0