Greetings, FOIA fans! It's March at MuckRock and around the globe, which means it's time for a touch of Madness - FOIA March Madness, that is.
In four rounds - beginning with tip-off on Tuesday, March 14 and concluding with the champion announcement on Monday, April 10 - we'll be facing 64 agencies against one another in a contest for the fastest, most complete Freedom of Information Act request response.
The U.S. Department of Agriculture, winner of FOIA March Madness 2016, took the top spot by providing us with their collection of FOIA regulations and materials. They even went a bit further by providing us with one piece of the 2017 challenge.
Others, like the Central Intelligence Agency, have yet to acknowledge our request, which, though disgraceful, does justify last year's assumption that it might take some agency more than one March to fulfill our FOIAs.
This year's match-up will have our competitors battling to provide us with a new cache of material: their logs and guidelines for processing appeals within the statutorily-dictated 20-day response period.
Appeals can be the most important part of the FOIA process. After an agency rejects a request or handles it improperly, a requester can file an appeal, necessitating further review and a reevaluation of the request and the rejection. All federal agencies must have some appeal procedure, but many requesters do not take advantage of it. MuckRock is working on making appeals easier to file across all 50 states, and we want your help showing the federal agencies that the public cares about how appeals are handled at the top, too.
Using an (almost) arbitrary system based on focus area, Trump administration comments, and Wu-Tang song titles, we've slotted last year's winners and this one's newest contenders into four brackets.
C.R.E.A.M.
Bring Da Ruckus
Protect Ya Neck
Thrift Shop
Want to play? All you have to do is choose your winner for each bracket category and one overall winner for the tournament. Submit your picks in the form below.
In each match-up, agencies will be advancing on a series of metrics based on their response times, FOIA practices, and responses. Agencies that only accept requests via fax and mail will be scored less favorably than those that accept email submissions. Those that provide acknowledgement and tracking numbers will move on before those that don't. Agencies that provide complete responses will knock out those others in its way. To learn more about the FOIA habits of the competing agencies, be sure to check out MuckRock's agency pages or the statistics available via FOIA.gov.
The prevailing contestant will win 25 requests (a $100 value!) to be used by the winner or donated to a cause of the winner's choice.
The winning agency will win the respect of the FOIA community and a place on our Envelope of Champions.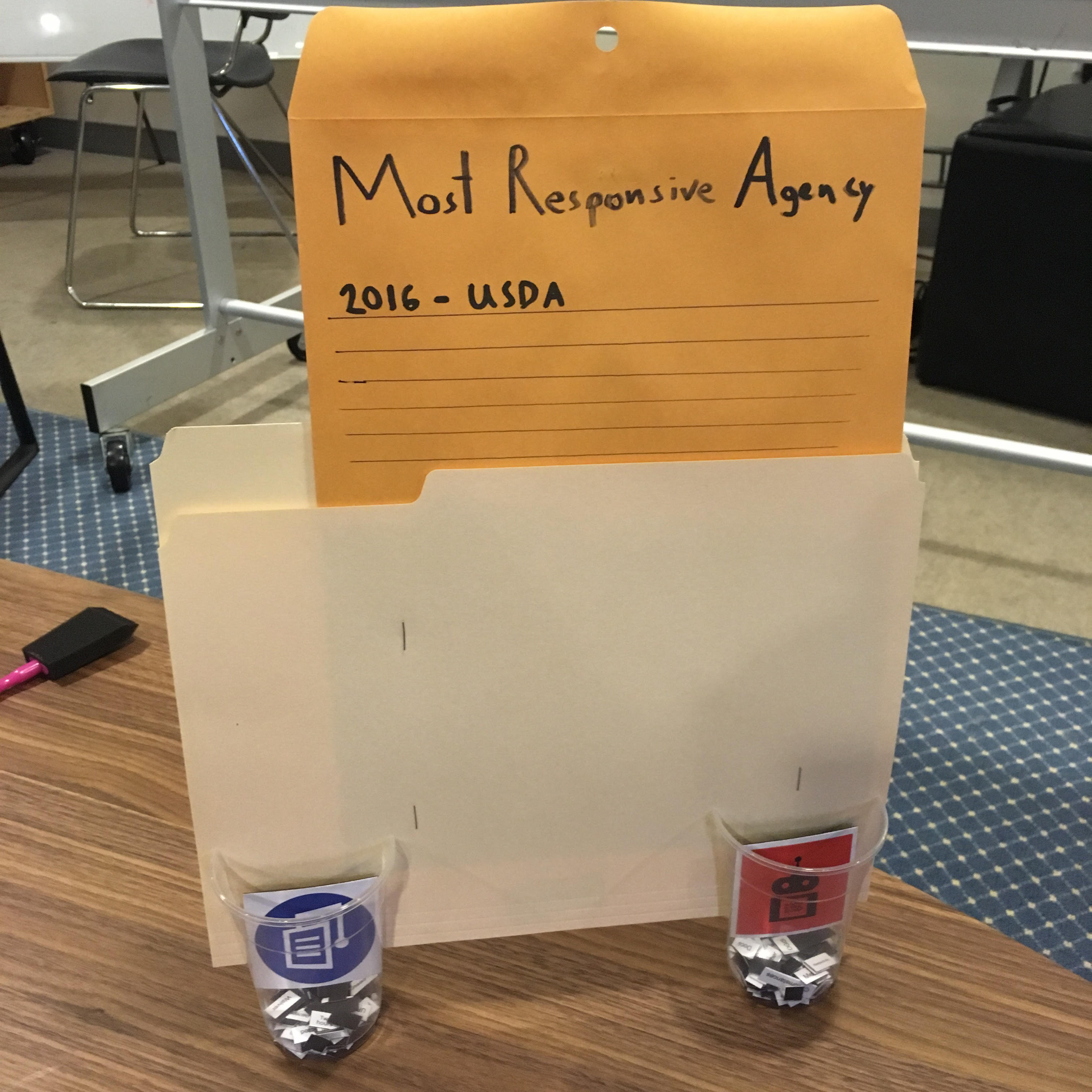 We'll stop accepting bracket submission at midnight on the night of March 13, 2017.
Good luck!
---
Image via SI.com