When the final season of Showtime's Masters of Sex started this past Fall, it occurred to me that the show's protagonists, sex researchers Dr. William Masters and Virginia Johnson, would be excellent subjects for a FOIA request to the FBI - after all, not only were they sex researchers when such a thing was frowned upon, but they were sex researchers when J. Edgar Hoover was in charge of the Bureau.
While the FBI said they had nothing on Johnson, they did indicate records on Masters were sent to the National Archives and Records Administration, so I filed a request with them. A couple months later, NARA came through - the eight responsive pages provided were not exactly what you would expect, but they're interesting nonetheless.
If the FBI was dealing honestly, then they never investigated Masters - but they did field multiple letters asking for information about him. At least initially, this dealt with Masters' role as part of the nonprofit The Sexuality Information and Education Council of the United States (SIECUS). Giving out accurate information about human sexuality was always a priority for Masters, and, well, some people didn't like that, including representatives of various churches.

Others were more concerned with the possibility of communism infiltrating the National Council of Churches and, as a result, SIECUS, which they endorsed.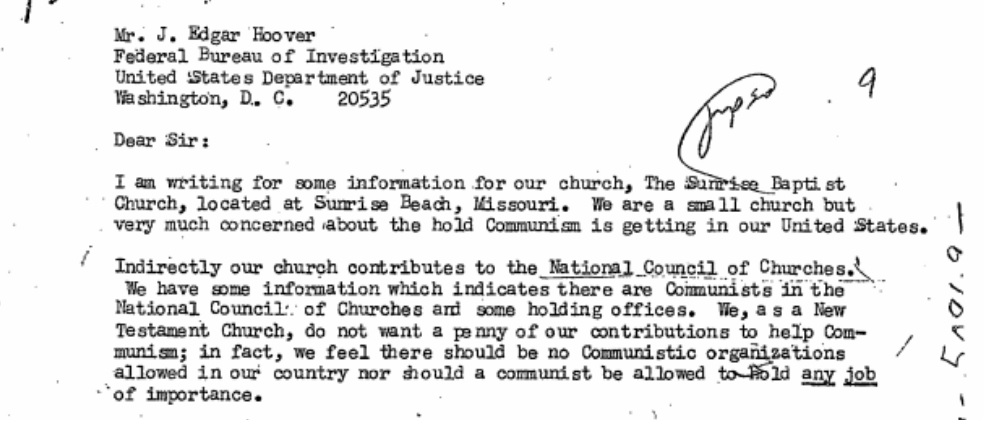 Each request was rebuffed in a letter purportedly from Hoover, citing that any files were confidential.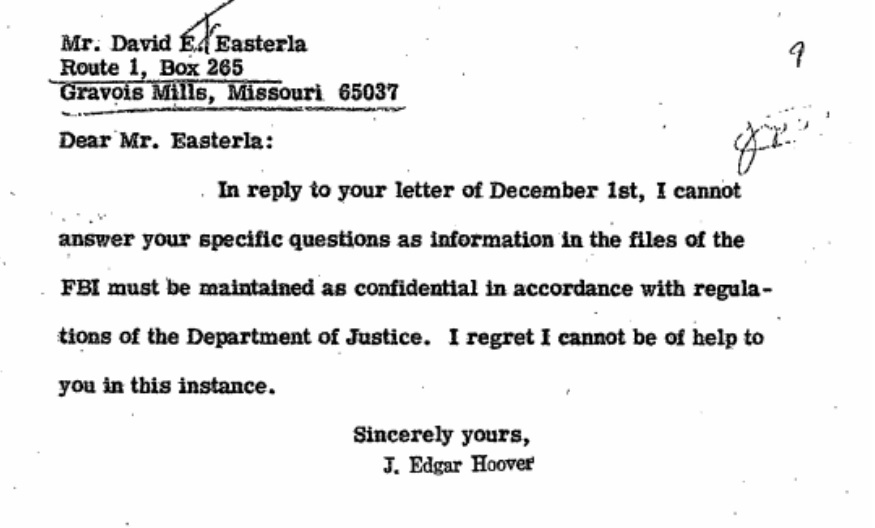 This all makes more sense when you check out the reply that Hoover sent to Paul McKnight, editor of New Jersey's Newark Weekly newspaper. McKnight had asked for "any information the Bureau may have concerning the activities of SIECUS," and also politely turned down - however, the internal note appended to Hoover's response, while noting that the FBI had no file on Masters, does include all of the details on which SIECUS doctors (and their family members) were communists and/or homosexuals.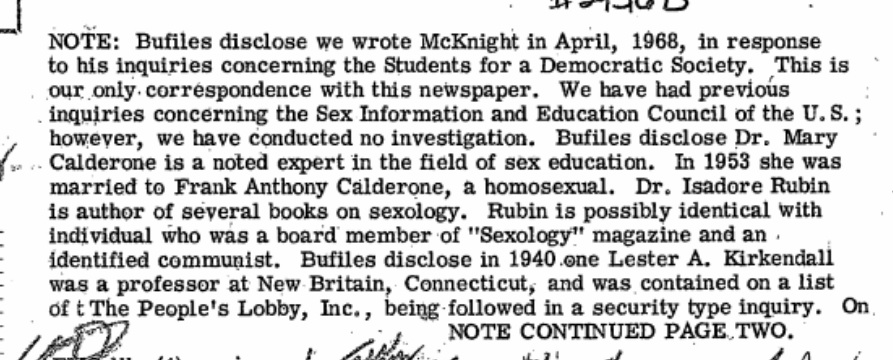 Because after all, this IS from Hoover's FBI.
If the note is any indication, this was either more than paranoia or it was specifically the very type of paranoia practiced at the FBI. Apparently, according to the Bureau's Bufiles system, they had SIECUS's Dr. William Genne on a list of NCC members with ties to communist fronts. As for whether or not this is true? That will probably require another FOIA request.
Read the full file embedded below, or on the request page.
---
Image via STLToday