After nearly half a century as one of the most notorious criminal masterminds in the popular imagination, Charles Manson, 83, passed away last month in a Kern County hospital bed, just a few hours drive from the infamous Barker Ranch, where he had lived with his "Family," from the Beverly Hills house where that Family had ended the lives of a Hollywood starlet and her friends, and from the prison that had served as his home for the last three decades.
On Friday, the Federal Bureau of Investigation released the first part of its files on the famed cult leader, which focuses primarily on the confusion that followed the August 1969 murders of the pregnant actress Sharon Tate, five of her friends, and another couple.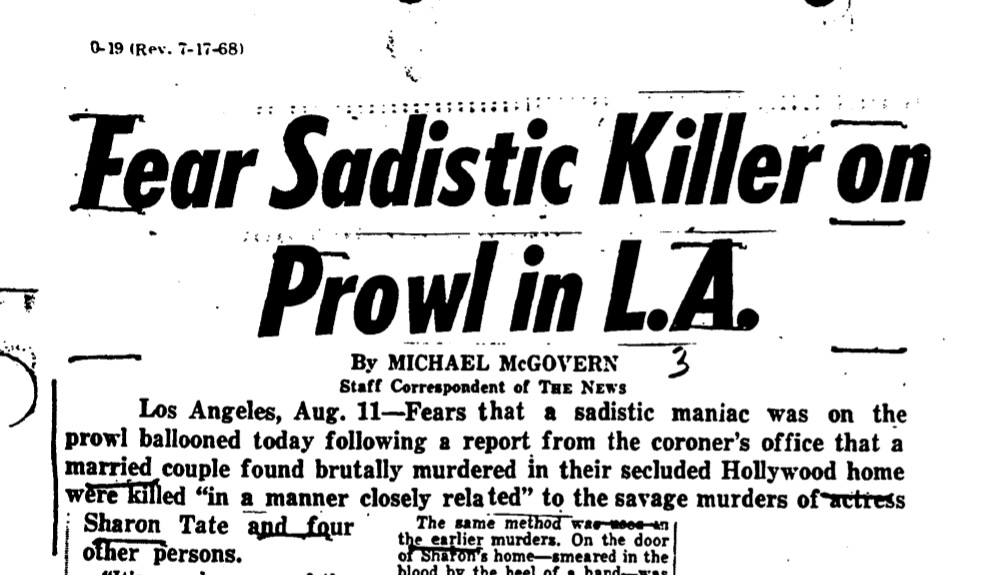 In addition to an offer from Mexico for the use of a particularly skilled criminal sketch artist, the material also includes reference to early suspicions that Tate's husband, the director Roman Polanski, and one of the murdered companions, Voyteck Frykowsky, had been involved with narcotics shipments.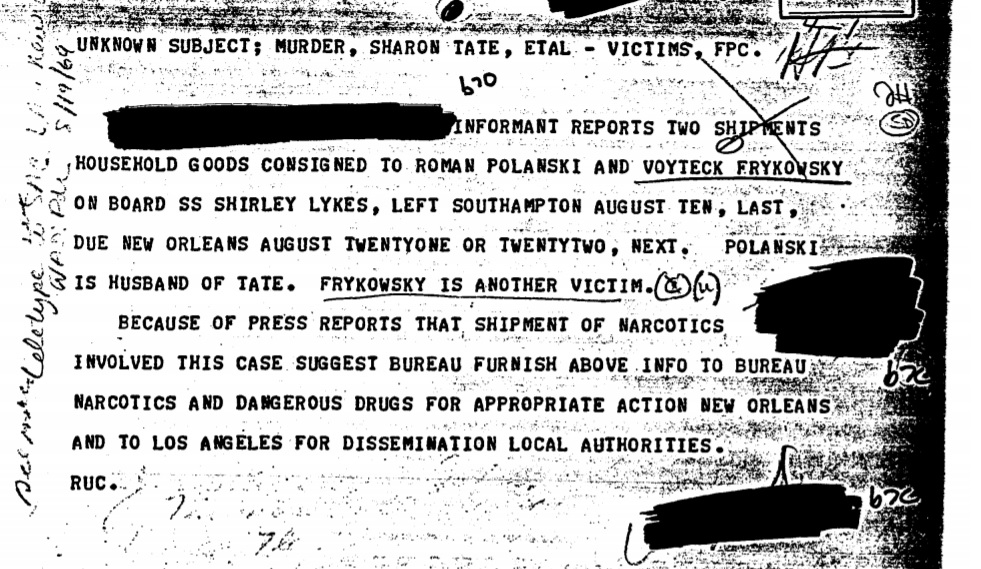 According to the materials, the extreme publicity being given the murders encouraged the Los Angeles Police Department to enlist the help of the FBI in an attempt to keep the investigation contained and confidential.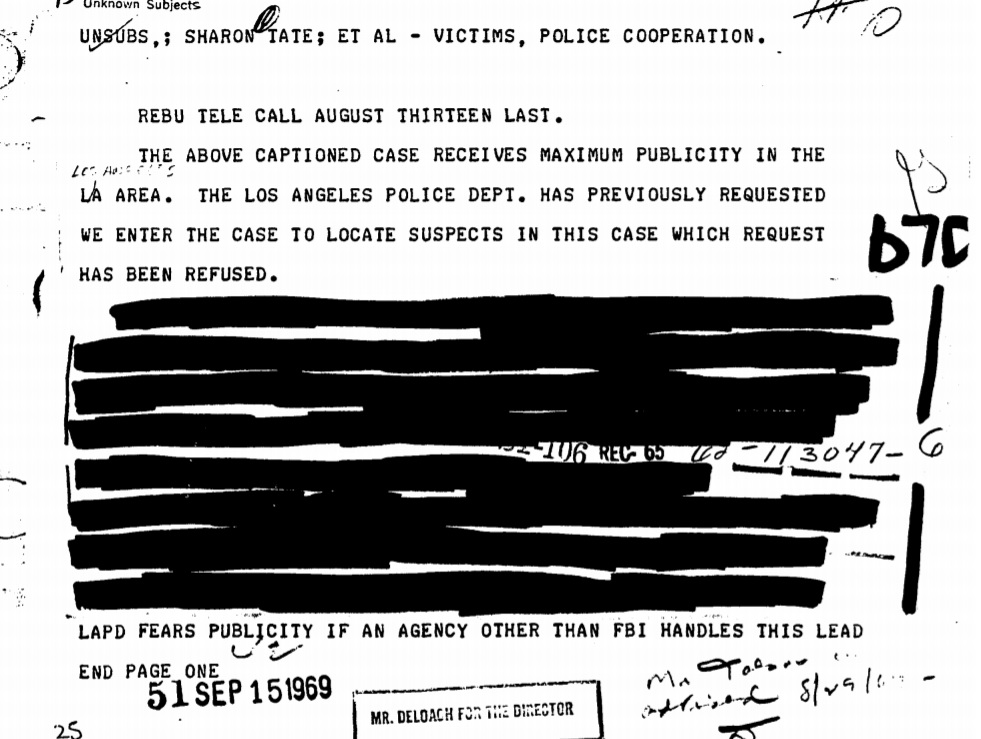 An appeal is being made for the other materials related to Manson. In the meantime, browse the file embedded below or on the request page and let us know if you find anything interesting via email, Twitter, or Facebook.
---
Image via Ventura County Sheriff's Department