A spreadsheet released to Brian Sparks shows that since 1982, the Federal Emergency Management Agency has paid out a little over $66 million in federal flood insurance to government entities.

That's about a third of the cost of a single MQ-9 Reaper drone.
The spreadsheet only covers payments made under by the Federal Insurance Mitigation Administration (FIMA) to state and local government agencies, ranging from housing authorities to public transit.
New Orleans, Louisiana agencies received $2.5 million in payments dating back to 1988. Hurricane Katrina's total damage has been estimated as high as $108 billion.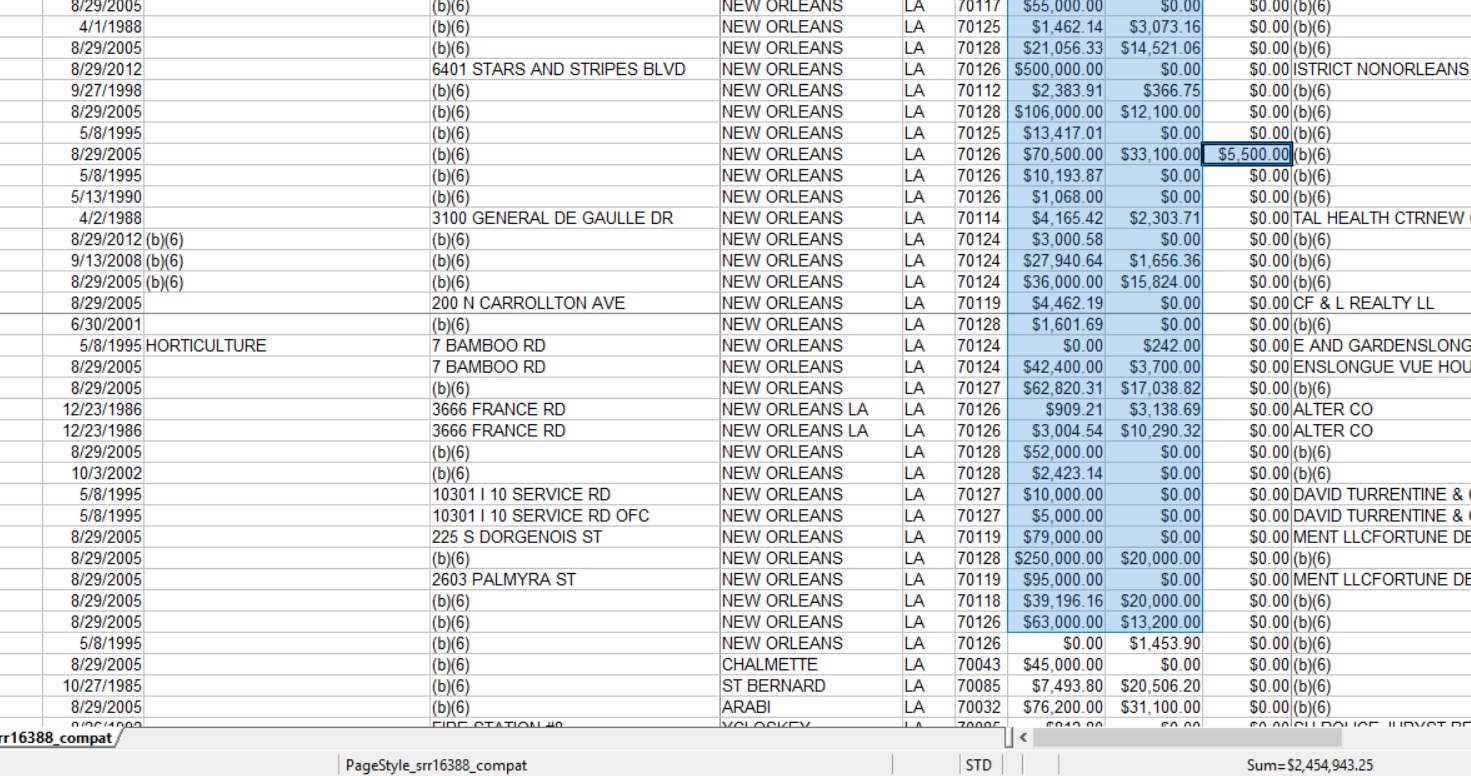 Read the full spreadsheet embedded below, or download it on the request page.
---
Image via Wikimedia Commons