With the resurgence of the American left, we wanted to see whether or not any agencies were tracking the 2017 May Day demonstrations.
Documents we received from the Department of Homeland Security's Office of Intelligence and Analysis show that Antifa was specifically targeted …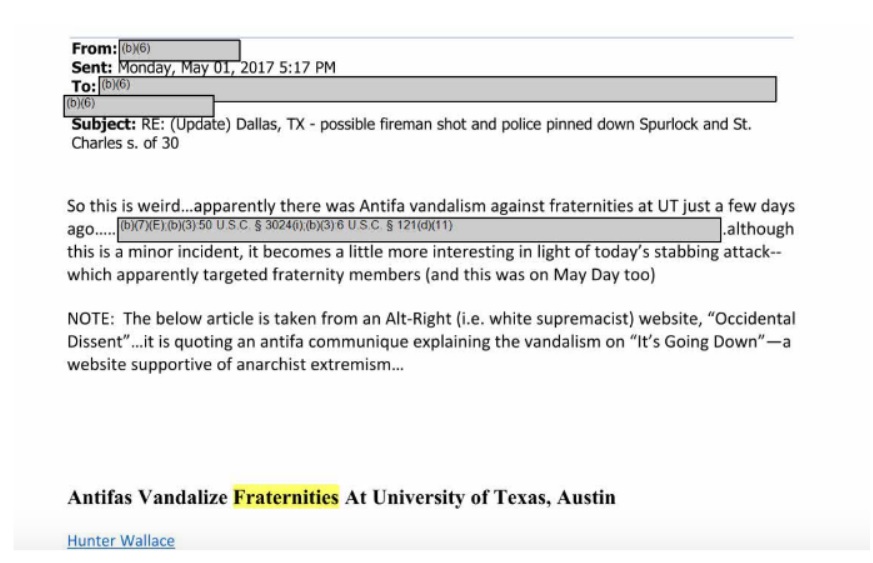 and even more interesting, DHS was sourcing its intelligence from a white supremacist website called "Occidental Dissent."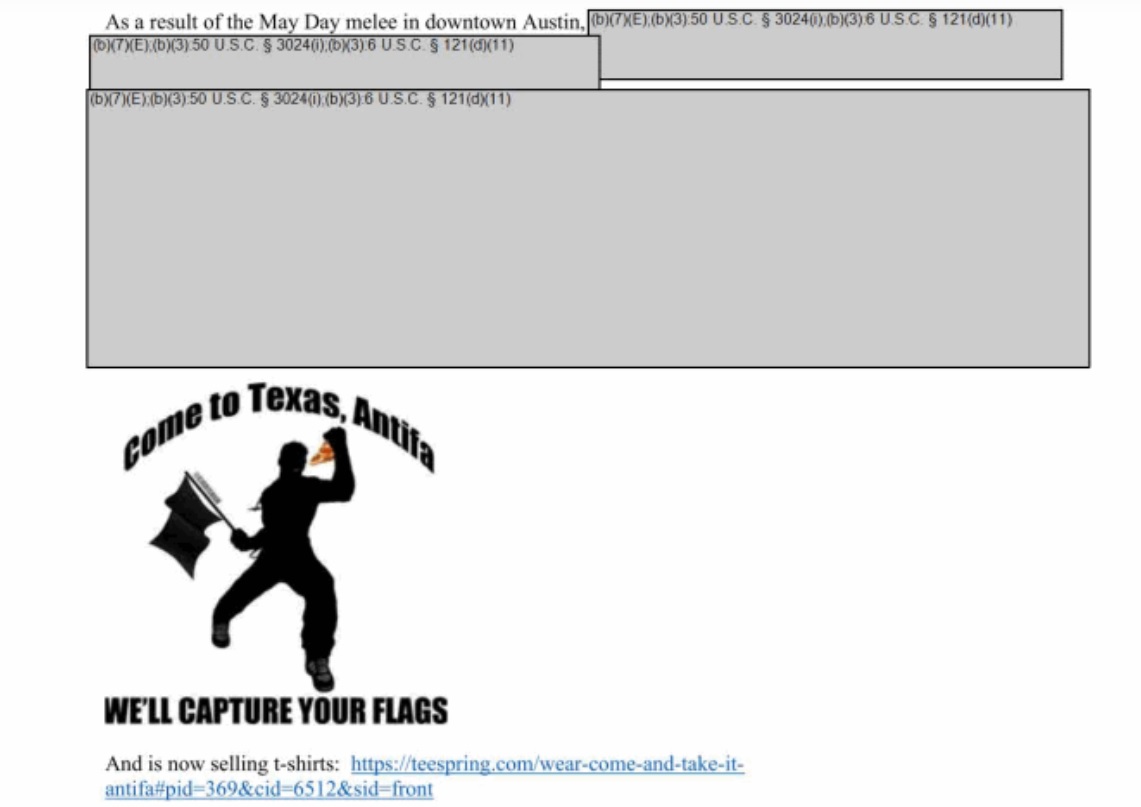 Even as the agency continues to downplay the threat of white supremacist violence, DHS I&A focused on "Anarchist extremism." Check out the below email, which clearly illustrates how seriously DHS seems to be taking the threat posed by Antifa and other "anarchists."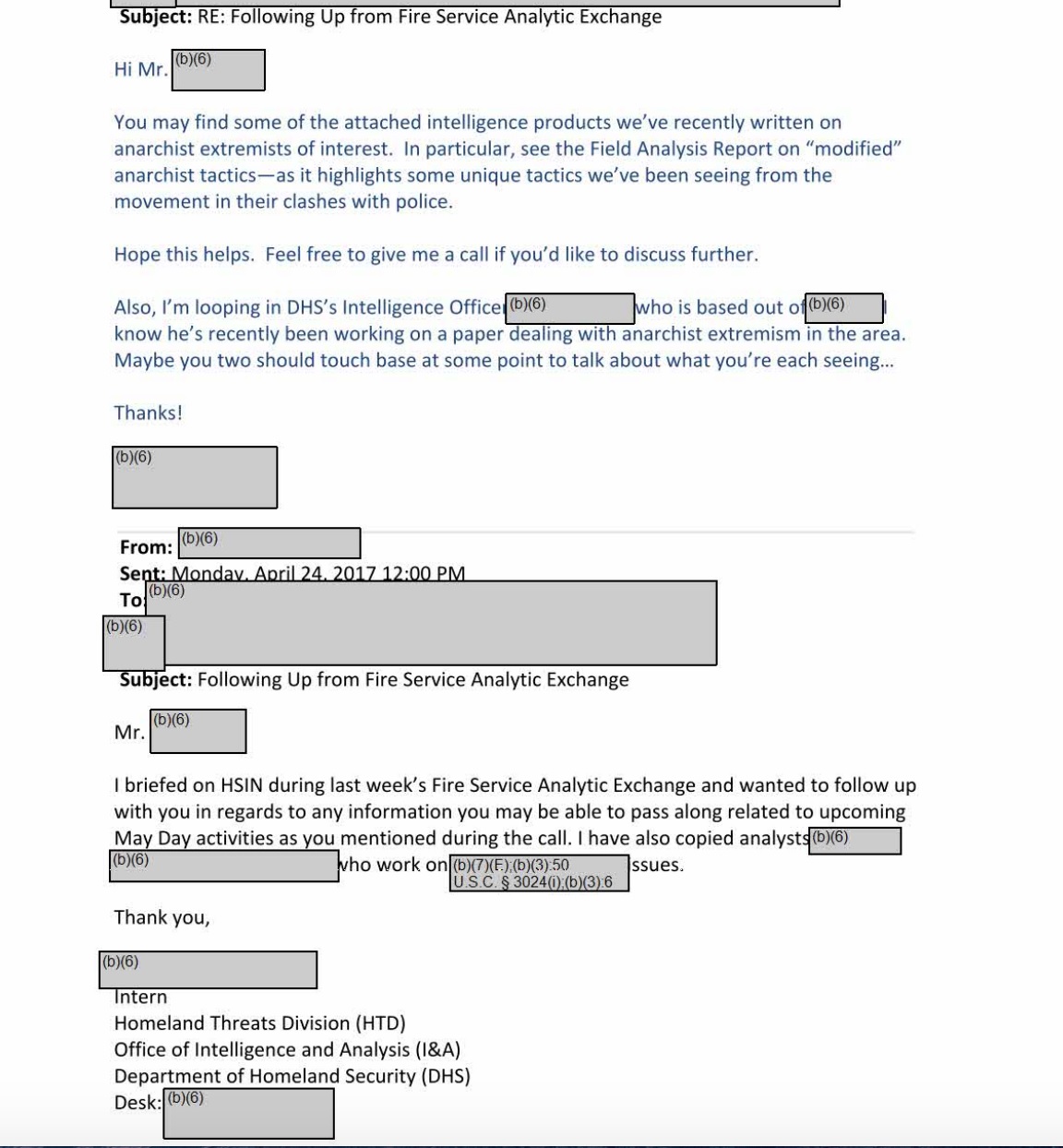 Unlike white supremacists, neither Antifa nor any other anarchist collective has a body count, and they have caused no serious injuries. And, yet, DHS decided to keep heavy tabs on May Day 2017 - something that should pose some concern for organizers on the left.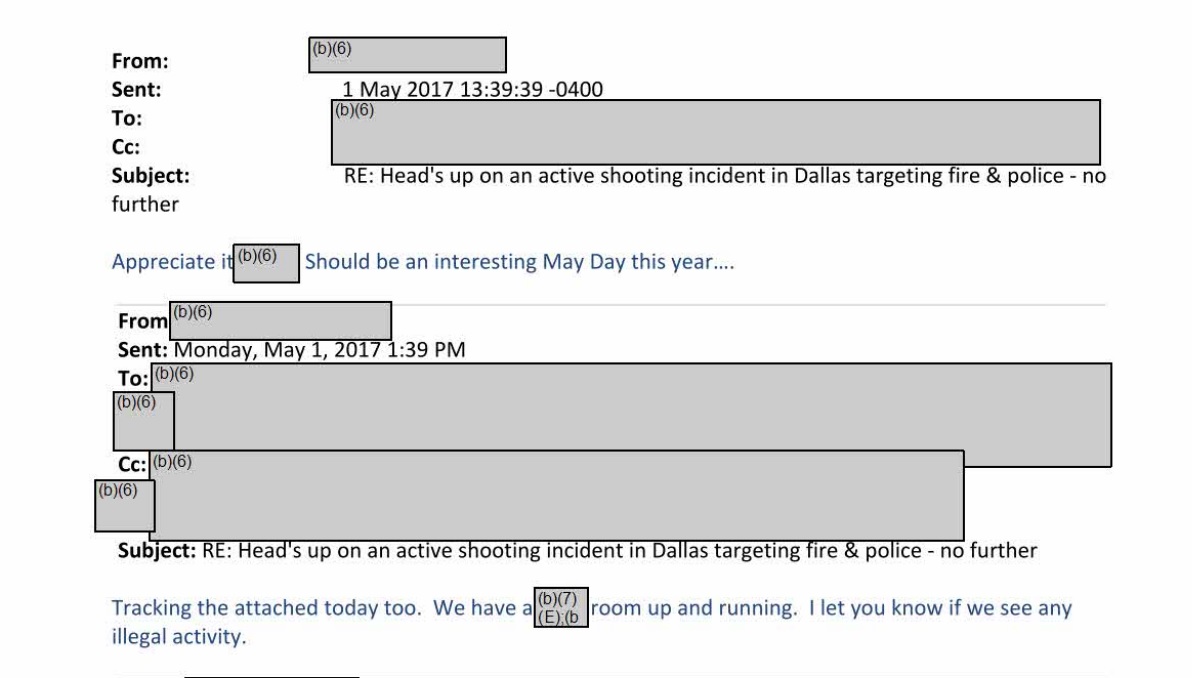 In fact, the only time DHS even obliquely references right-wing violence is an email containing an article from The Stranger comparing the protestors to Steve Bannon.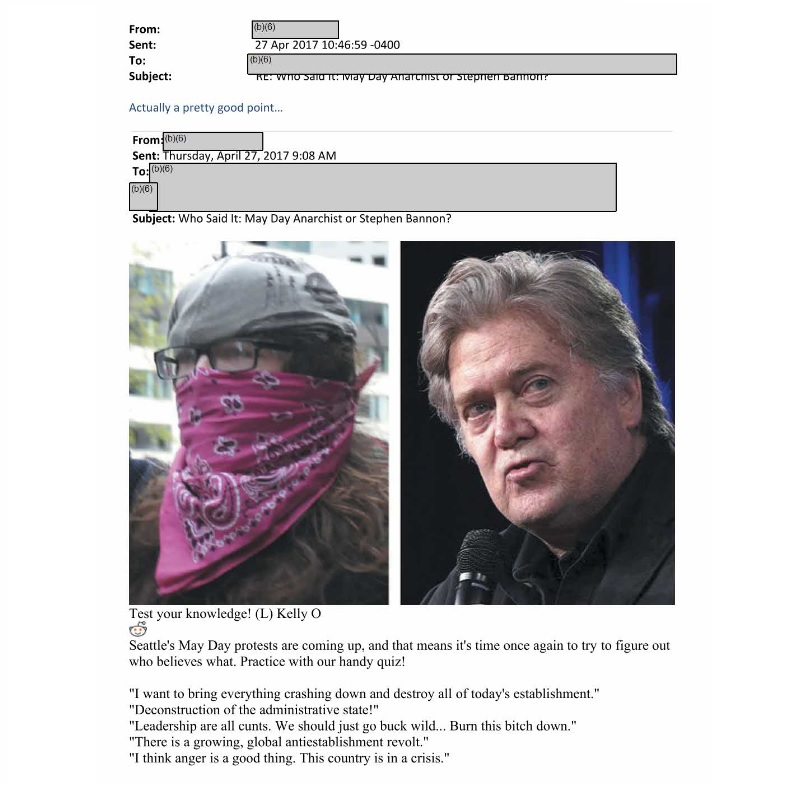 Just days ago a petition was submitted to the White House, urging the Trump administration to formally declare Antifa a terrorist organization. The petition has well over 100,000 signatures, meaning it will now require a formal response from President Donald Trump.
Read DHS' release embedded below, or on the request page.
---
Image by Anarkman via Wikimedia Commons and licensed under Creative Commons BY-SA 2.0.