For Groucho Marx, sharing a surname with the author of the Communist Manifesto wasn't winning him any friends in Middle America at the height of the Red Scare, and his pathological inability to hold anything sacred wasn't helping, either. But according to files released to Emma Best, where he finally crossed the line for one couple - leading to them calling on the FBI to investigate him immediately - was when he used the country's name in vain.
If the Bureau had followed through on this tip, this would mean Marx would have beaten fellow comedian George Carlin to being investigated over a pun by a good nine years. But the FBI's response, written by J. Edgar Hoover's secretary was, shall we say, diplomatically noncommittal.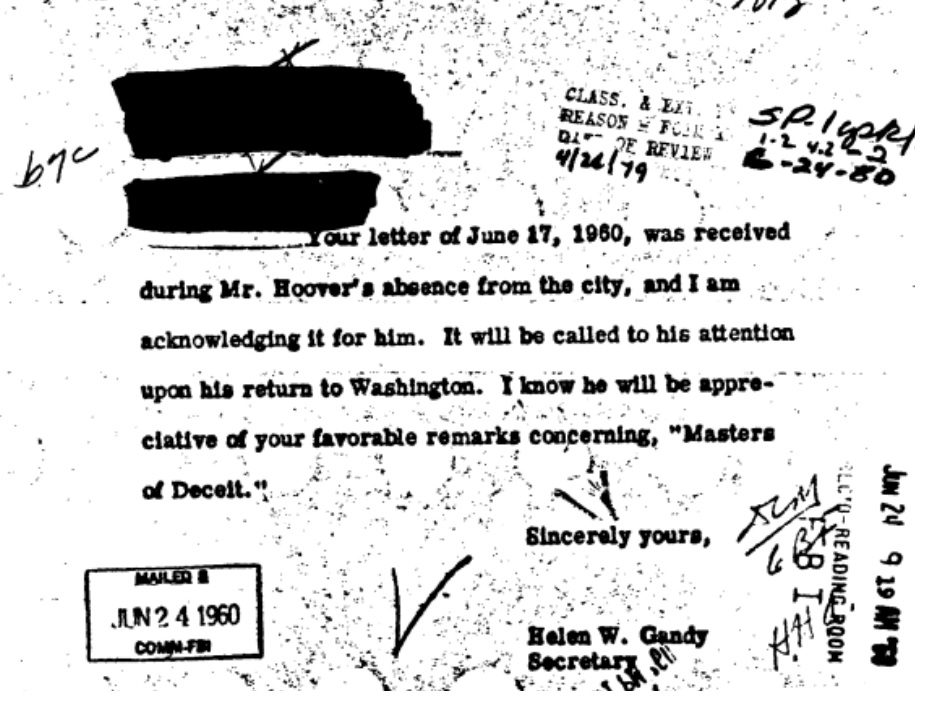 There was a pretty good reason for this, though not one our outraged couple could have known. The Bureau was already investigating Marx and had been doing so for years. The FBI had opened a file back in 1953, after an informant claimed that Marx was generous contributor to the Communist Party of Hollywood.

The next paragraph - as well as huge chunks of the file - is almost completely redacted, under the ominous "national security" b(1) exemption. Which for a sixty year old joke, is a hell of a punchline.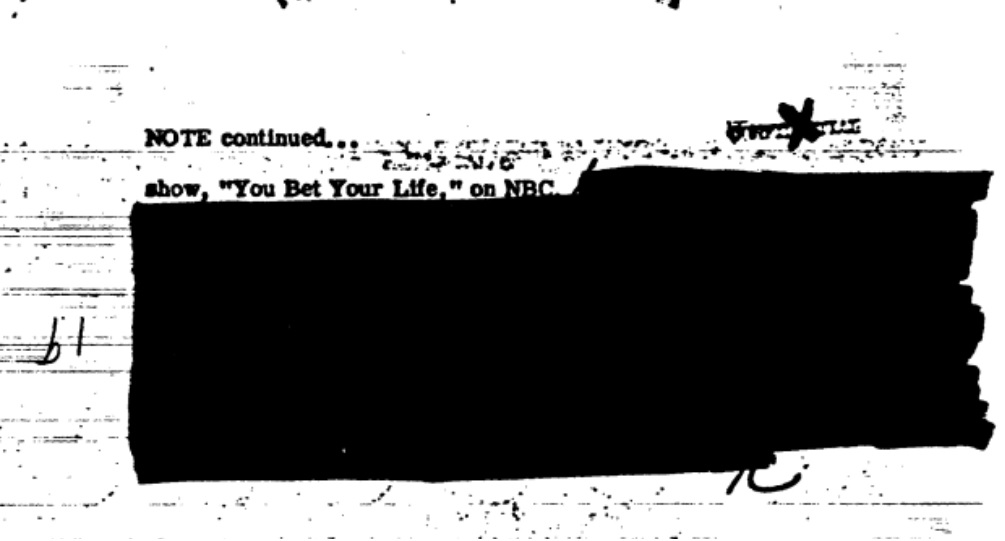 The file containing the letter is embedded below, and the rest can be read on the request page.
---
Image via Paramount Pictures