After the release of an email exchange in which an officer mocked a teenage sexual assault victim, Baltimore Police Department (BPD) appears to have changed their policies so that getting emails is a much more difficult - and prohibitively expensive - process.
Recently we filed requests with over 160 police departments across the country in an effort to obtain updated policies and contracts concerning their use of IMSI catchers. Included in this batch was BPD.
Even though the request had nothing to do with e-mails, this portion of the BPD response, requiring a $50 deposit before an email search would be conducted, stood out: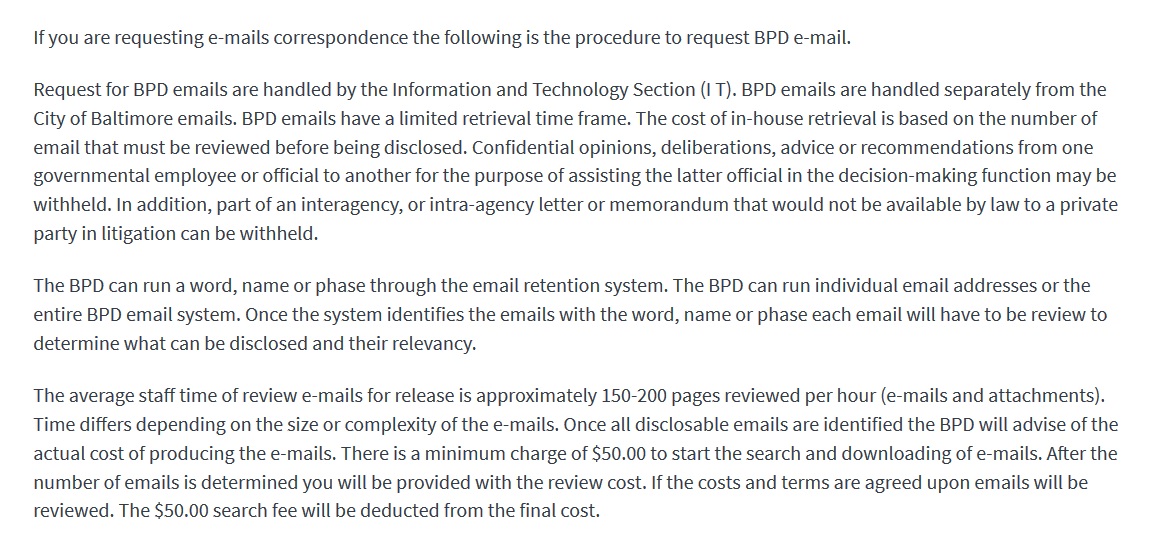 What's interesting is that this appears to be a recent change to FOIA policy, coming just two months after MuckRock user Patrick Mackie requested an e-mail exchange referenced in the Justice Department's critical review of BPD's conduct. As you can see below, the exchange speaks for itself.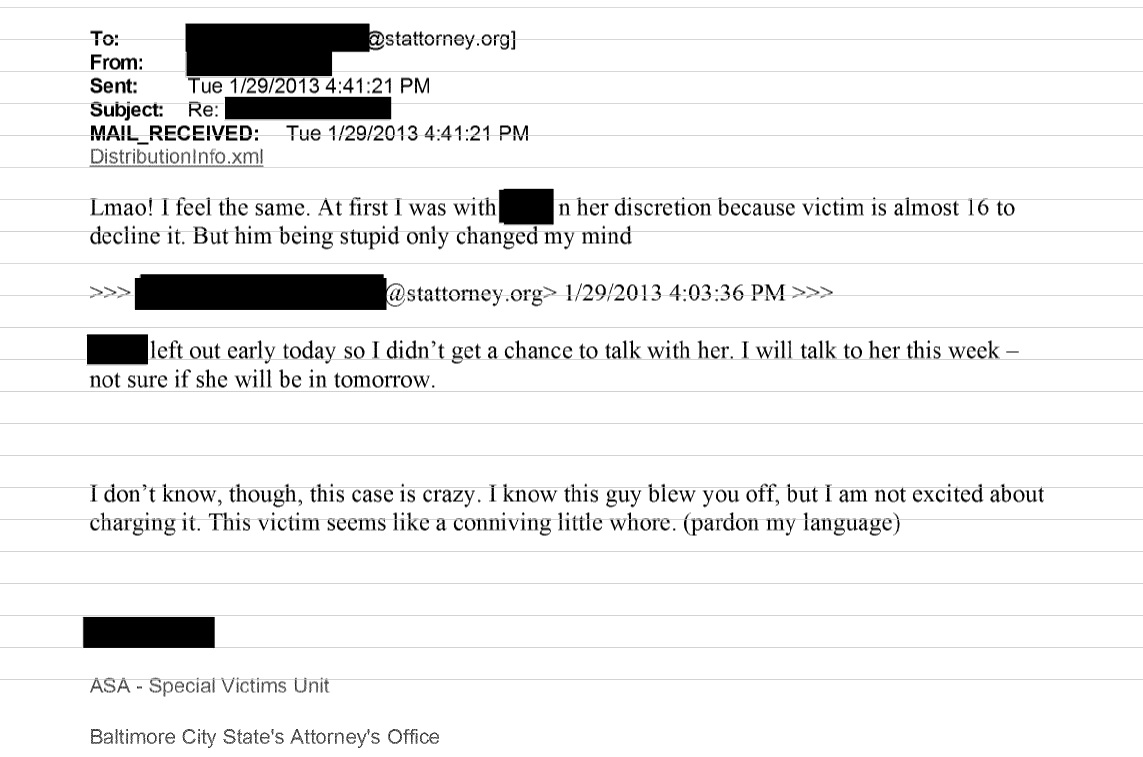 That request was specifically for e-mails, and yet the department's response did not include the same demand for advanced payment.
It's curious how only after the incriminating release the $50 surcharge was put in place.
We'll be looking out for similar cases of agencies using advanced payment for e-mail searches, and, in the meantime, the DOJ report is embedded below.
---
Image via Wikimedia Commons and is licensed under CC BY 4.0