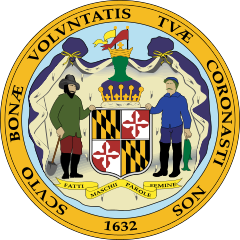 Maryland, USA
Maryland Public Records Guide
Maryland Law
Table of Contents
Overview
Little to no penalties for agency violations
Huge fees the norm
Recent pushback gives some hope
Maryland's Public Information Act (PIA) is meant to grant "a broad right of access to public records while protecting legitimate governmental interests and the privacy rights of individual citizens." A parallel law, the Maryland Open Meetings Act, requires meetings to be held in public and provides for public inspection of the meetings' minutes. The PIA requires responses within 30 days and allows any aspect of a decision to be appealed to the court.
The Law
30 day deadline for response
Appeals of various sorts can be made to the court, a mediator or a board
Fees are limited to recovering costs, public interest fee waivers are available.
Supplemental
The Details
Can you submit a request if you're not a resident?
Yes.
To whom does this apply?
Executive?
Yes
Judicial?
Yes.
Legislative?
Yes.
Is there a designated records custodian?
Yes, and custodians are documented here .
Who is exempted?
Maryland's approach seems to be that types of records and information are exempted, rather than agencies.
How long do they have to respond?
According to the Maryland Attorney General's office, "an agency is normally expected to comply with a PIA request within 30 days, but there may be instances where an agency needs additional time to locate and review the requested records." When possible, however, they are expected to produce the records "immediately."
Can they ask why you ask?
Not beyond what is required for them to fulfill their obligations under the law. According to the PIA manual, "there is no requirement that the applicant give the reason for a request or identify himself or herself, although he or she is certainly free to do so."
What enforcement?
Maryland's Circuit Courts are able to enforce the law.
Fees?
Agencies are permitted to charge "reasonable fees" to recover their actual costs. An update to the law in late 2015 slightly altered this requirement, stating that agencies must calculate their costs based on "each individual's salary and actual time" attributable to the response, including "attorney review costs."
Are there fee waivers for media requests or those made in the public interest?
Yes, requests made in the public interest may have their fees waived. Additionally, a 2015 alteration to the law provides a provision for fee waivers to be provided to anyone who is determined to be indigent. According to the Attorney General's office, "In order for an agency to be able to waive fees under this provision, the applicant must be an "individual," must be indigent (i.e., has a "family household income less than 50% of the median family income for the State as reported in the Federal Register"), and must file an "affidavit of indigency." Because the new indigence provision applies to individuals, it is not available to organizational applicants. Corporations, advocacy groups, and other organizational applicants would still be governed by the pre-existing "public interest" provision.
Attorney's fees - Can you win them?
Yes, in addition to "statutory damages" of up to $1,000 for the whole case.
Exemptions and Appeals
What exemptions exist? In addition to protections spelled out in other State and Federal laws, the Maryland Public Information Act withholds information such as "adoption records, personnel records, certain personal information in Motor Vehicle Administration records" and "an individual's medical information, confidential commercial information and trade secrets." However, some of these exemptions can be waived. Additionally, records can be withheld if it's determined that their release would be "contrary to the public interest" such as " investigatory records, information related to academic, licensing, and employment examinations, and documents of a pre-decisional and deliberative nature."
Do they have to tell you why a portion or pages were redacted or withheld?
Yes. "Without disclosing the protected information," agencies are required to give a "brief description of the undisclosed record that will enable the applicant to assess the applicability of the legal authority for the denial."
Can you appeal to the courts?
Yes. If someone is dissatisfied with the response, they may "challenge any aspect of the agency's decision" in court. It is possible to receive attorney's fees or be awarded damages. Fees in excess of $350 may also be appealed to the Public Information Act Compliance Board. Informal mediation may also be arranged with the Public Access Ombudsman within the Office of the Attorney General.
Resources
Maryland Public Information Act Manual (14th Ed.) (October 2015) Public Information Act Representatives and Points of Contact Compliance Board Public Access Ombudsman New PIA Provisions
Organizations
Maryland Foundation for Open Government Attorneys and Law Firms
There are currently no experienced public records law attorneys that we know of in Maryland. Write to us at info@MuckRock.com if you know of any and want to help us out!
Stats
| | |
| --- | --- |
| Filed | 1931 |
| Completed | 751 |
| Rejected | 103 |
| No Responsive Documents | 418 |
| Awaiting Acknowledgement | 153 |
| Awaiting Response | 107 |
| Requiring Action | 223 |
| Overdue | 232 |
| | |
| --- | --- |
| Appeals awaiting response | 2 |
Allowed Response Time

10 days

Average Response Time

84 days

Success Rate

34.75%

Average Fee

$1957.94
8.60% of requests have a fee
Top Localities See All
| Jurisdiction | Requests |
| --- | --- |
| Baltimore, MD | 350 |
| Montgomery County, MD | 126 |
| Baltimore County, MD | 119 |
| Prince George's County, MD | 106 |
| Anne Arundel County, MD | 55 |
| Howard County, MD | 42 |
| Frederick County, MD | 40 |
| Calvert County, MD | 30 |
| Charles County, MD | 26 |
| Hagerstown, MD | 26 |