Ladies, germs, sports fans of all experience levels:
The mid-March doldrums are here, and people everywhere are caught in the throes of Madness. Some of us mean basketball. Some mean (b)5 exemptions. And, yet, not everyone can settle on or in or even anywhere near the court. Which is why this year we've brought that unifying tried-and-true bracket bonanza of college ball to the friendly competition of FOIA requests, and we'd like to you to play.
For the next week - that's from today, March 21 through next Monday, March 28 - we'll be accepting your March(es) Madness(es) bracket picks. Then, for the next two months, we'll be keeping track of responses and tallying points.
Then we'll announce a winner.
And that winner will win 25 requests - a $100 value!
So, here's how it stands:
Sixty-four agencies have been given a chance to compete in MuckRock's FOIA March(es) Madness(es).
We're asking for the same thing from each participating agency: the most current copy of the manual and guidelines used by their FOIA officers to process requests. According to the 5 U.S. Code § 552, "Public information; agency rules, opinions, orders, records, and proceedings,"
The agencies have been broken into four divisions and given affectionately vague division names.
They've been seeded according to an unscientific and arguably arbitrary system based on their current average response times to MuckRock requests. (Keep in mind that the numbers aren't weighted against things like how many MuckRock requests they've received or how many they receive generally.)
However, federal law gives agencies twenty days to respond to a request, which gives us a pretty good timeline for the bracket.
The first agency to provide a tracking number and an estimated completion date (as required by law) for each match-up will advance from Round One.
At the end of twenty days, the Round Two competitors will be evaluated based on overall current responsiveness. (Note: It's likely, but not definite, that an agency that fully completes the request by the end of Round One will win Round Two. For example, the FBI may immediately win Round One by automatically assigning a tracking number. However, it could lose the next round to a competitor that took longer to respond but did so by saying the materials are already online.) Victors will advance to round three.
Round Three will be evaluated at the end of the next set of 20 business days. Remaining competitors will be evaluated based on the nearest Estimated Completion Date.
Round Four should be automatically decided by the end of the competition based on whichever agency completed the request most quickly, thoroughly, and in accordance with the dictates of the law.
MuckRock reserves the right to apply tiebreaker rules at our discretion. Tiebreakers will be evaluated based on the timeliness of the response, the Estimated Completion Date, and the thoroughness of the agency's adherence to the FOIA.
Participants can feel free to fill out brackets completely on their own time. However, winner submissions will only be evaluated based on the final choices for division winners and the overall winner.
Want to play? Fill out your picks on the form below.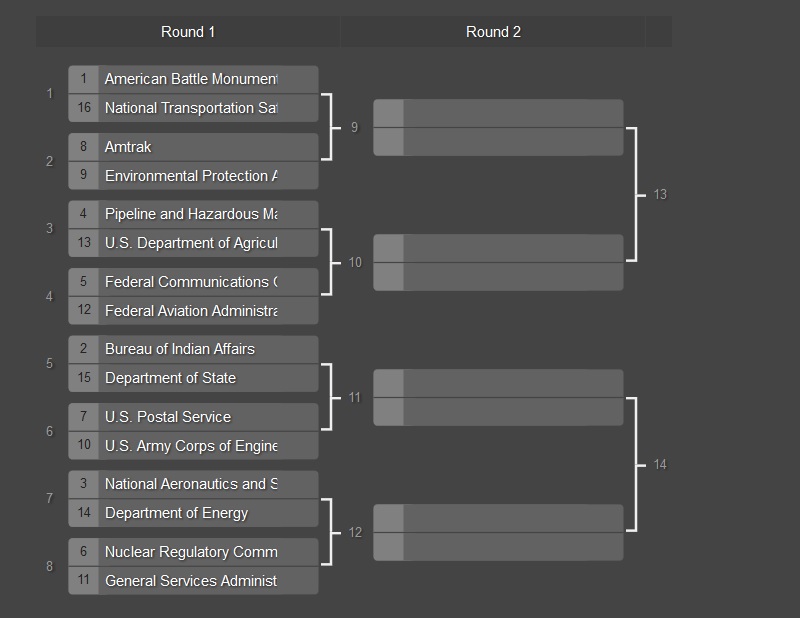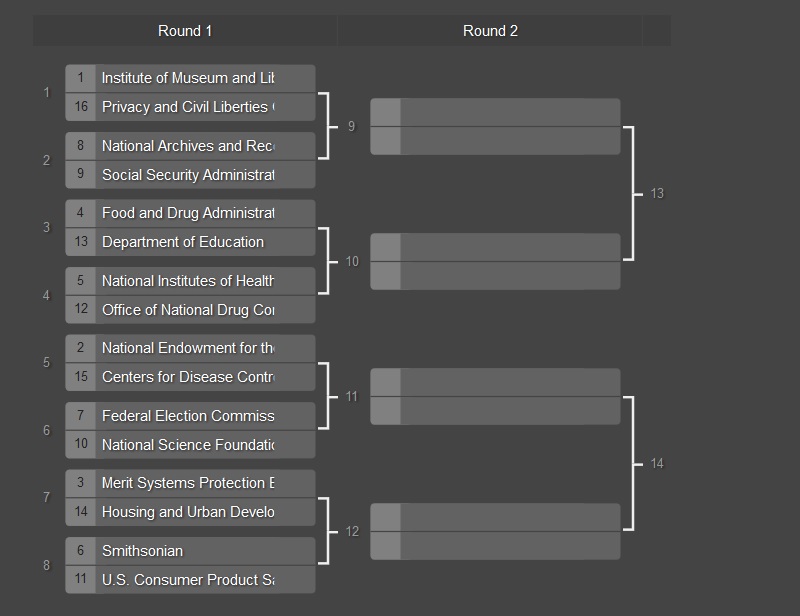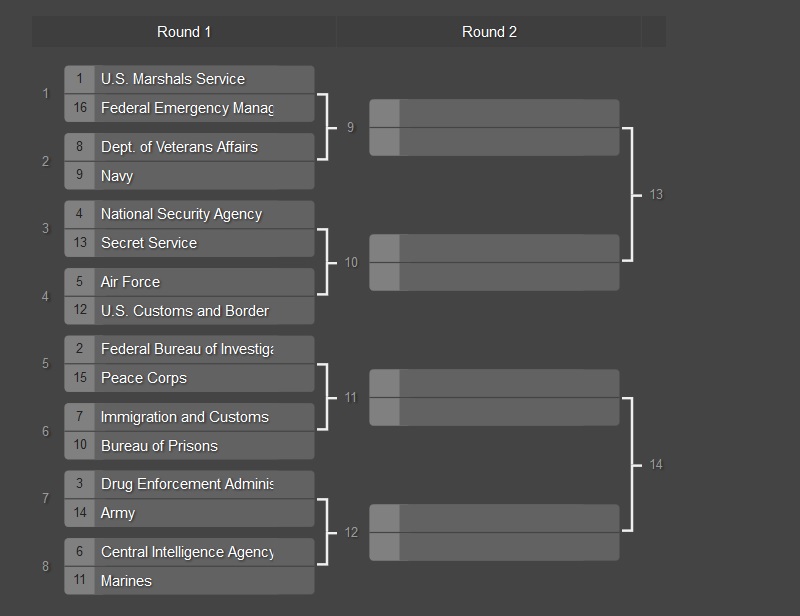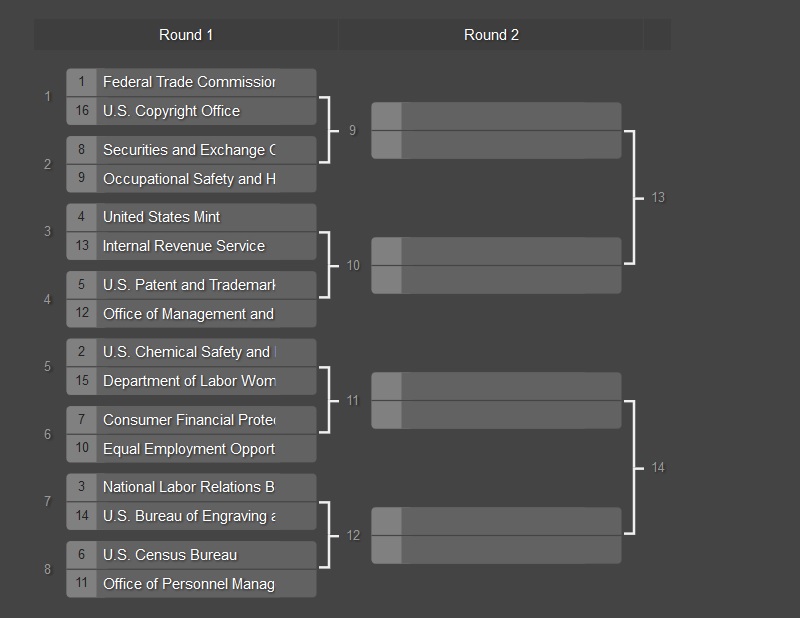 Good luck!
---
Image via WhiteHouse.gov