When the National Reconnaissance Office (NRO) announced the upcoming launch of their NROL-39 mission back in December 2013, they didn't get quite the response they had hoped.
Ready for launch? An Atlas 5 will blast off at just past 11PM, PST carrying an classified NRO payload (also cubesats) pic.twitter.com/ll7s0nCOPg— Office of the DNI (@ODNIgov) December 5, 2013
That might have had something to do with the mission logo being a gigantic octopus devouring the Earth.
The logo was widely lampooned as emblematic of the intelligence community's tone-deafness to public sentiment. Incidentally, an octopus enveloping the planet also so happens to be the logo of SPECTRE, the international criminal syndicate that James Bond is always thwarting. So there's that.
Privacy and security researcher Runa Sandvik wanted to know who approved this and why, so she filed a FOIA with the NRO for the development materials that went into the logo. A few months later, the NRO delivered.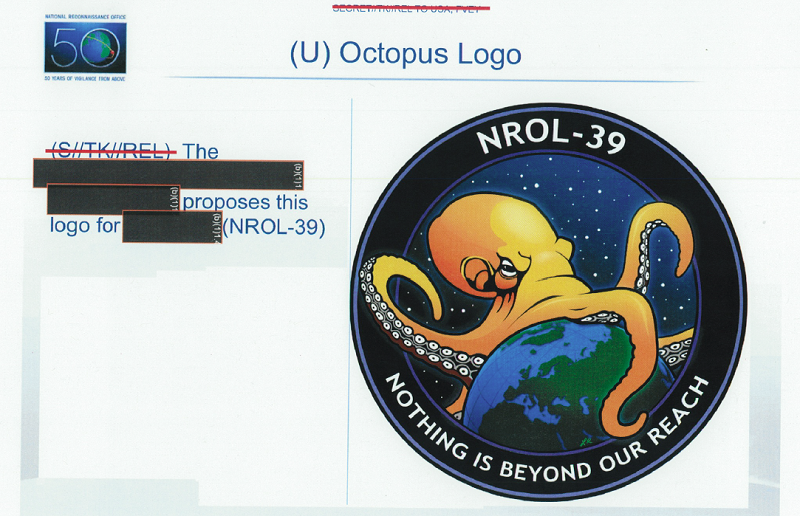 The 15-page file clears up a lot of questions surrounding the logo approval process - rather than simply being somebody's bad idea that just didn't get squashed, it turns out the octopus had made it across many, many desks before that final OK.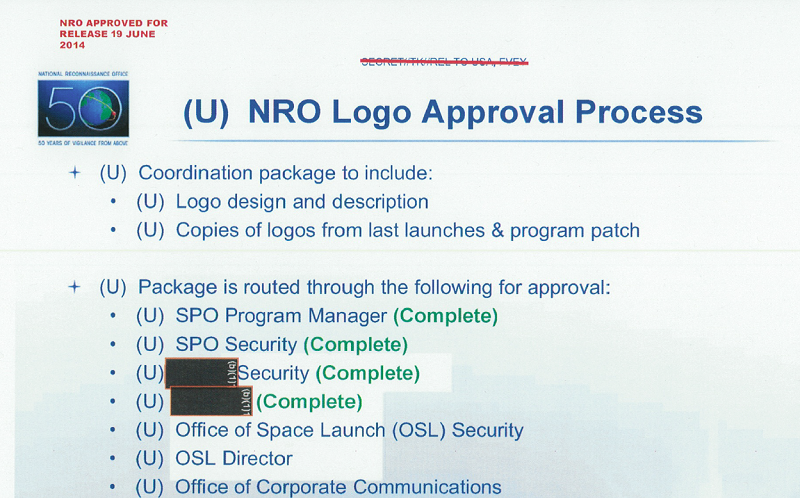 As for the question of "why a giant octopus," the NRO offers up these two clunky paragraphs, written with all the verve of a ninth-grader who only made it two-thirds of the way through the book.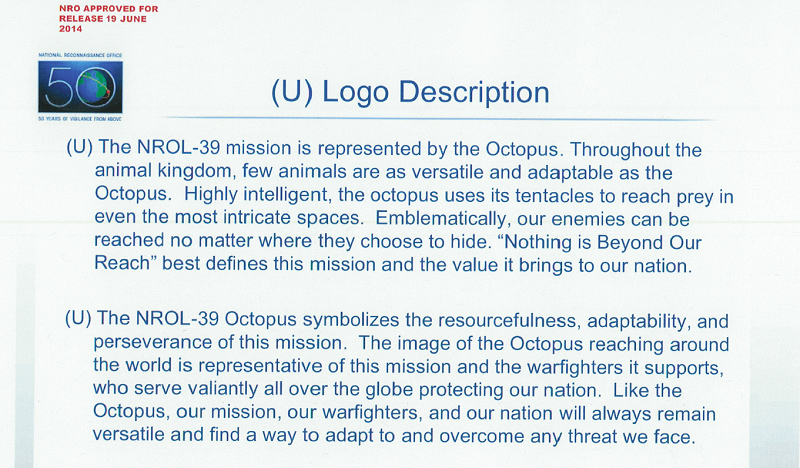 If that imagery comes off as somewhat forced, there's a reason for that - an article for what appeared to be the ODNI's internal magazine reveals the "secret origin" of the octopus, which has less to do with an admiration of mollusca and more with a faulty component called an "octopus harness."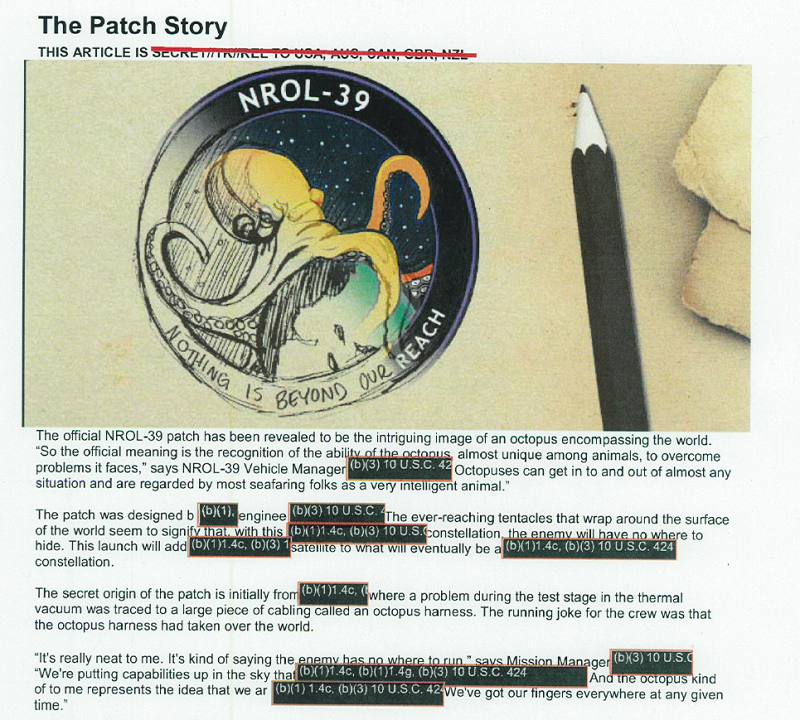 That article draws from a speech made by the Mission Manager - a full transcription of his remarks are included in the file, and they expand upon NRO's capabilities with a charming obliviousness to just how terrifying all this sounds.

So, we now have have some context as to how the octopus was selected, as well as the type of people doing the selecting. But one questions remains - did anybody, at any point, make any mention this might not be a good idea?
The only reservation expressed in the file is right there on the first page, written in blue marker - "A little sinister!!"

You think? Also note that right above is the final "Ok" that approved the logo, so they must draw the line at three exclamation marks. NROL-39 just made the cut.
Read the file embedded below, or on the request page.
---
Image via ODNIgov