The federal Title IX program, which bars sex-based discrimination, is meant to have a wide ranging impact on any higher education institution campus that accepts money from the U.S. government. As seen in an index of complaints invoking the law just released by the Department of Education, the issue continues to hang over campuses across the country.
The DOE's list, which covers the past 10 years, includes thousands of complaints in about 300 pages. They are categorized vaguely - ranging from "athletic fund assistance" to "retaliation" - and the law has been used to rectify situations ranging from sports to unresolved issues surrounding sexual assault.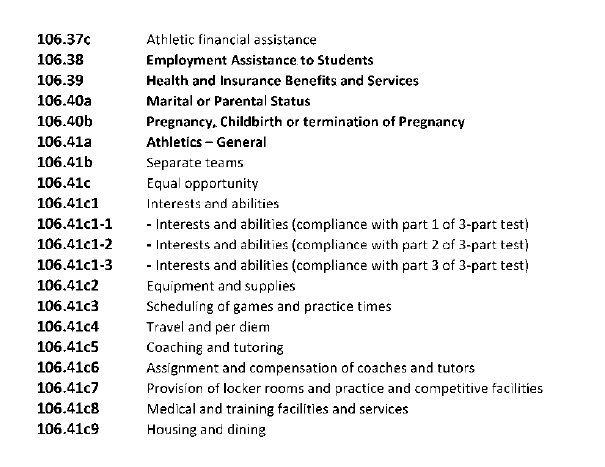 The list, of course, comes with many of the failings of government records. It's a non-text searchable PDF, though it's doubtful that the list is maintained that way. Providing a CD of 300 pages isn't exactly search friendly.
But anyone who has an eye on a particular state or university should be able to parse the index for an indication of how many complaints the DOE is getting and where they stand. The redacted lines sprinkled throughout are currently open cases - otherwise each is given a code representing the general nature of the complaint and the resolution.
Those codes don't exactly tell us a lot, but anyone who wants to know more now has a definitive, if obscured, road map that lays out where the agency stood as of January.
Read through the index on the request page, or embedded below:
---
Image via Wikimedia Commons